The presenter has activated the presenter mode. Would you like to follow?
Follow presenter
You are following the presenter.
Stop following presenter
Hi! 
I'm Maureen, a game artist who especially loves creating characters. I hope you enjoy my graduation work, as I had a lot of fun working on the project! 
While you're here: 

Check out my portfolio! 
https://www.artstation.com/asylia
Follow me on Instagram! 
https://www.instagram.com/asylia_/ 
Follow me on Twitter! 
https://twitter.com/Asylia_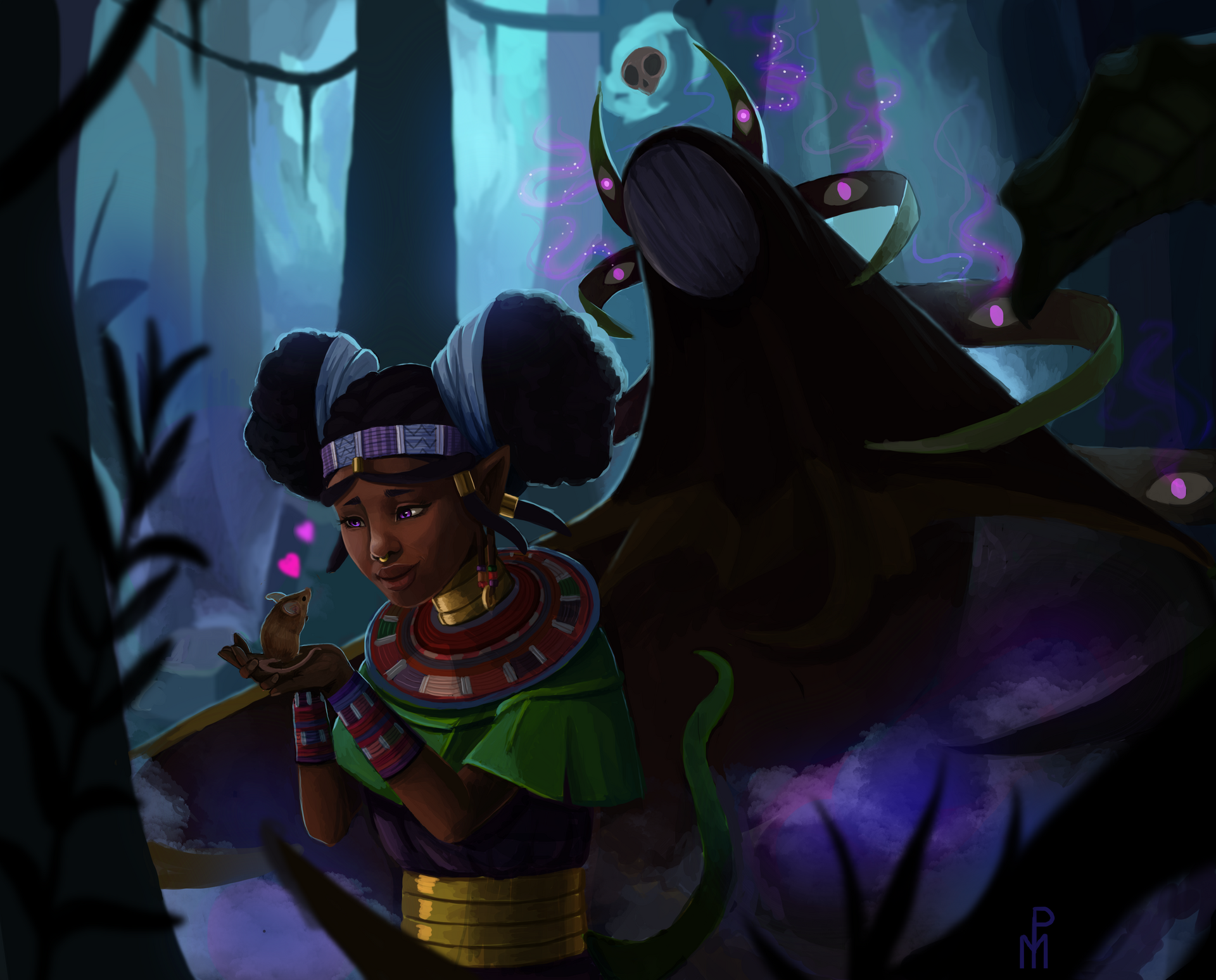 What is your specialty, what makes your work unique? Or place your artist's statement.
Ik richt mij vooral op het designen van interessante, diepgaande characters. Vooral het maken van NPC's vind ik erg leuk, ik verdiep me graag in hun backstory en hoe ze op de speler overkomen.
What are your ambitions? What do you want to be in five years?
Ik hoop over vijf jaar een character artist te zijn bij een bedrijf dat fantasy games maakt, het liefst in cartoon stijl.
What is the most important thing you have learned during your studies?
Het belangrijkste dat ik heb geleerd is om veel onderzoek te doen, niet alleen naar het onderwerp maar ook naar verschillende manieren om iets uit te werken. Het is belangrijk om niet alleen maar in je comfort zone te blijven, maar ook daar buiten te werken, aangezien je zo soms op andere inzichten komt.