The presenter has activated the presenter mode. Would you like to follow?
Follow presenter
You are following the presenter.
Stop following presenter
"Submerged is een breinbrekende ontdekkingsreis waar je de diepte in wordt getrokken om een mysterie te ontrafelen..."
Bekijk hieronder de teaser!
"Submerged is a mind-bending journey where you dive into the deep to solve a mystery..."
View the teaser down below!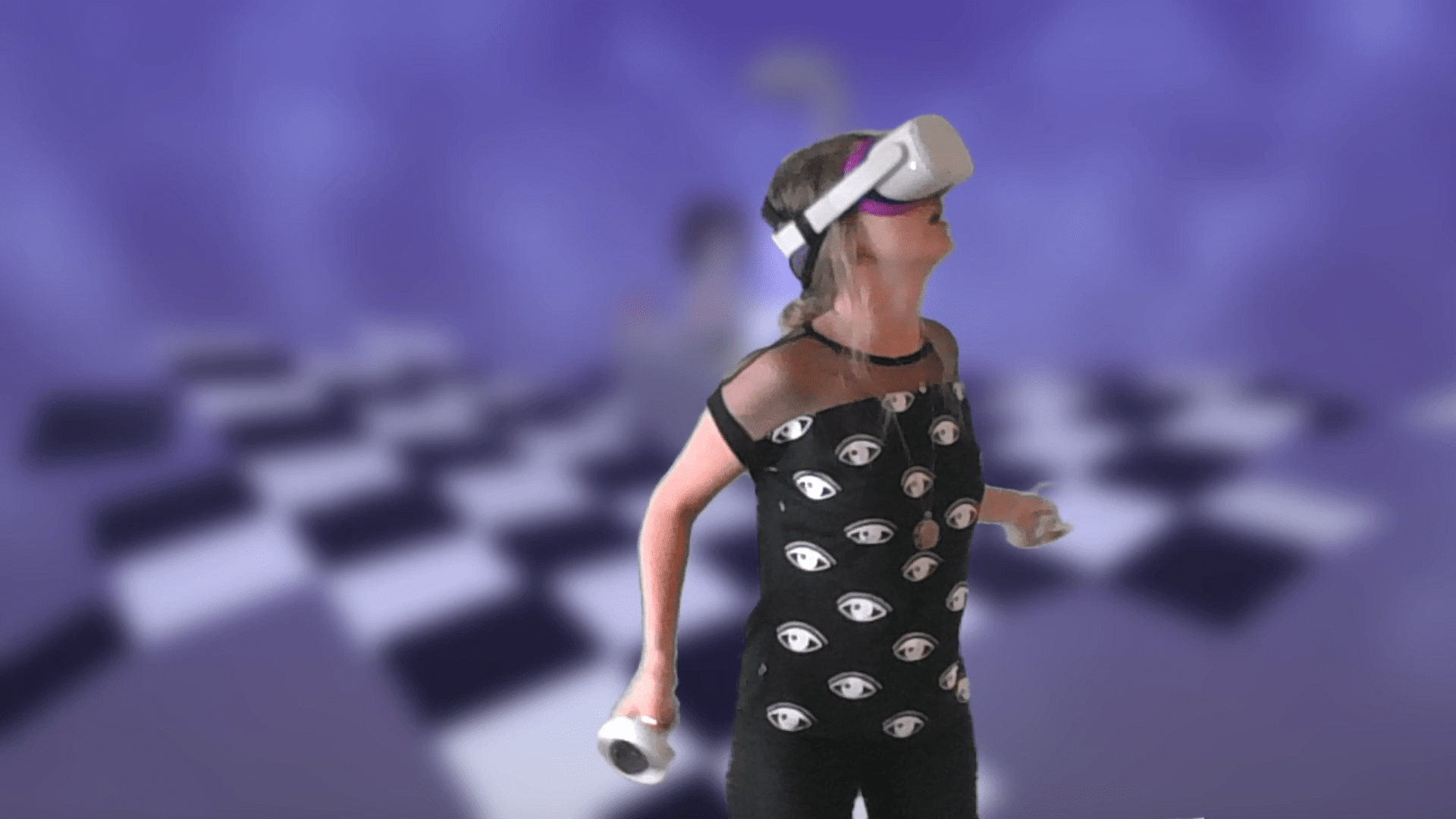 Submerged is een immersieve ervaring in VR, waarin de speler ondergedompeld wordt in een surrealistische droomwereld met een mysteriezue diepere betekenis. Het is ontworpen vanuit de doelstelling spelers te verwonderen, ze te prikkelen tot ontdekken en om hun geest in de hogere sferen te brengen.
Het concept vindt zijn oorsprong in denkwijzes uit verschillende stromingen binnen de westerse esoterie, met name de Hermetische filosofieën. "Zoals boven, zo beneden" is een van de meer bekende omschrijvingen van deze denkwijzes. 
In het vooronderzoek van dit project is dieper ingegaan op het toepassen van deze filosofieën en hoe deze te distilleren tot een betekenis, een soort boodschap. Deze boodschap is verwerkt in een set symbolische elementen, die samen een kort verhaal vormen, waarin de speler zelf de hoofdrol speelt.
De speler begint in een bus, in een vreemde wereld vol met bellen. Na verloop van tijd wordt de bellenwereld vervangen door een bellenzee; de speler wordt ondergedompeld in een oceaan vol met vreemde wezens. Door steeds van perspectief te wisselen in de wereld en uiteindelijk weer terug boven water te komen, ziet de speler wat er aan de hand is. De clou is dat de speler al die tijd in de fantasiewereld zat van een kind dat met speelgoed speelt in bad. De speler is zowel het speelgoed als het kind zelf.
Daarbij is Submerged niet alleen gemaakt voor VR, maar ook ín VR. De scenes zijn gesculpt in de VR painting app Tiltbrush om zo de schetserige, gescheurde stijl te creëren en om het bijzondere perspectief wat je hebt in VR te behouden in de stijl.  
  Submerged is an immersive VR experience, in which players are plunged into a surrealistic dreamworld with a mysterious deeper meaning. It is designed with the main objective to instill a sense of awe and wonder, to encourage exploration and to subtly expand the mind of the player.
The concept originates in several ideas within esoteric philosophy, especially Hermeticism. "As above, so below" is one of the more commonly known paraphrases from these philosophies.
In the initial research phase of this project, the main focus was to distill these philosophies into a deeper meaning, some kind of message. This message was then processed into a set of symbolic elements, that together form a short story, wherein the player himself plays the main role.
The player starts off in a bus, in a strange world full of bubbles. After a while, the player is submerged into an ocean filled with strange creatures. By contantly switching perspectives and by finally emerging back up from the depths, the player sees what is going on. The core of the game is that the player was inside the child's fantasy this whole time, while playing with their toys in the bath. The player is both the child and the toys at the same time.