The presenter has activated the presenter mode. Would you like to follow?
Follow presenter
You are following the presenter.
Stop following presenter
Sofie Aaldering (1998). Materials and handicraft are the backbone of my projects. I have a fascination for material and the processing of it. It started with natural materials like wool and raphia, but it expanded since I am now experimenting with fiberglass and tulle. To revalue materials, showing the beauty of them and changing the appearance of them so that it is not easy to extract the original shape, is my passion. As a fashion designer I noticed that materials are undervalued. Nowadays, the bigger quantities and fast production are more important than material and handicraft. With this, pieces of clothing lose a part of story and experience. I want to bring back the importance of materials, so that pieces of clothing will tell a more elaborate story. I create collections which consist of labor-intensive pieces around the human body but lately I am also experimenting with other pieces (like a textile sculpture), but materials and handicraft keep playing an important role. I want to astonish the viewer: what am I looking at and what is it made of? With my projects I want to transfer the love of materials to the viewer and inspire them to look differently to materials within the world.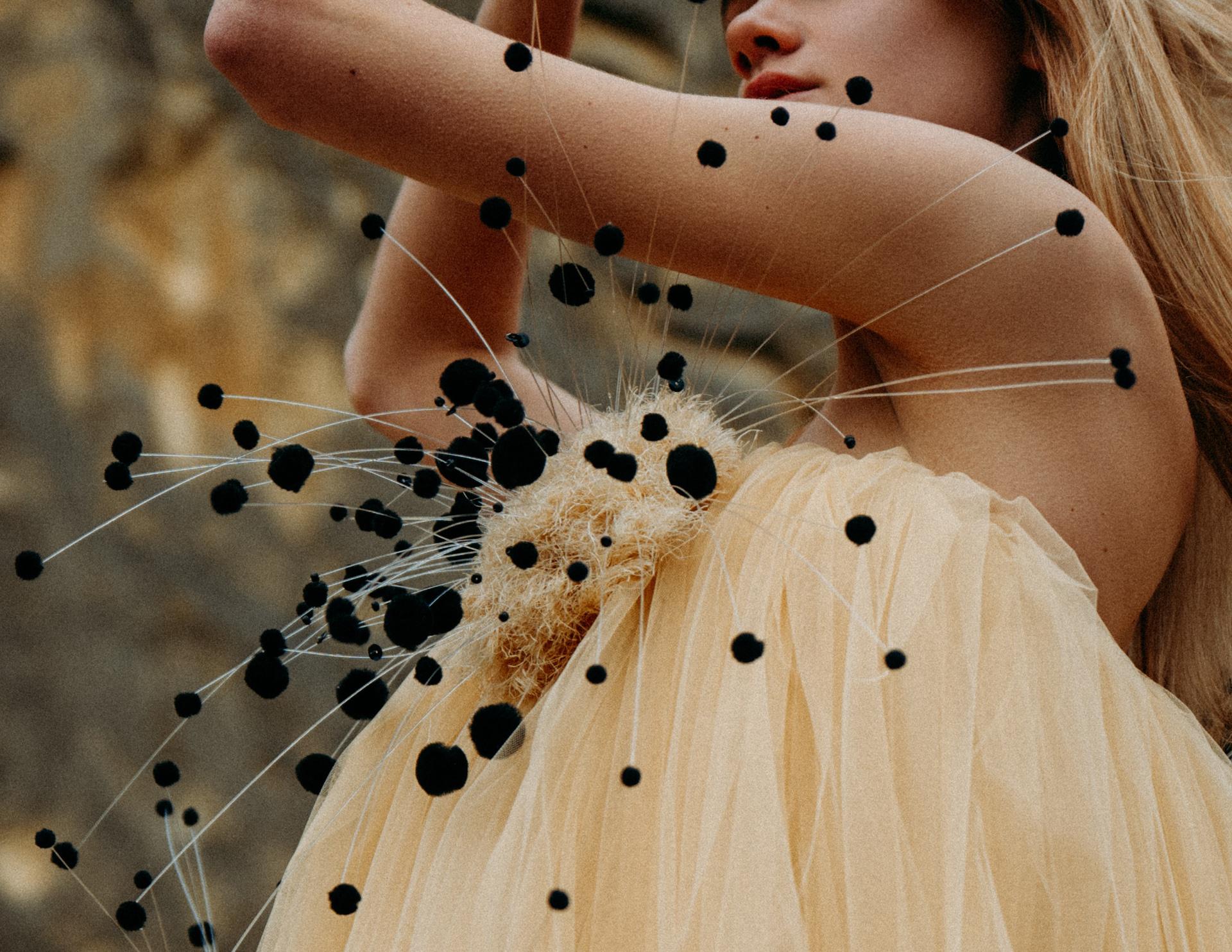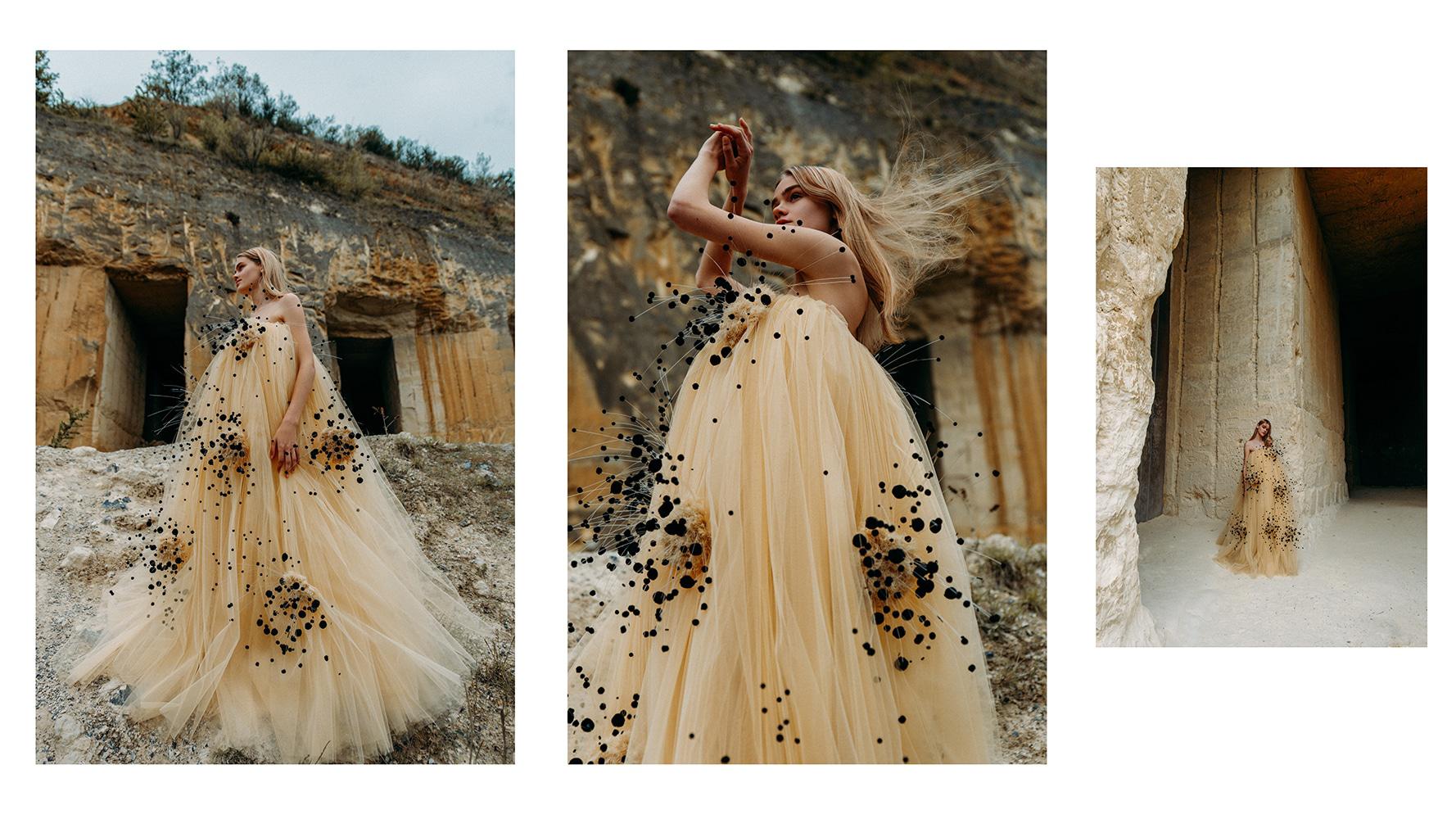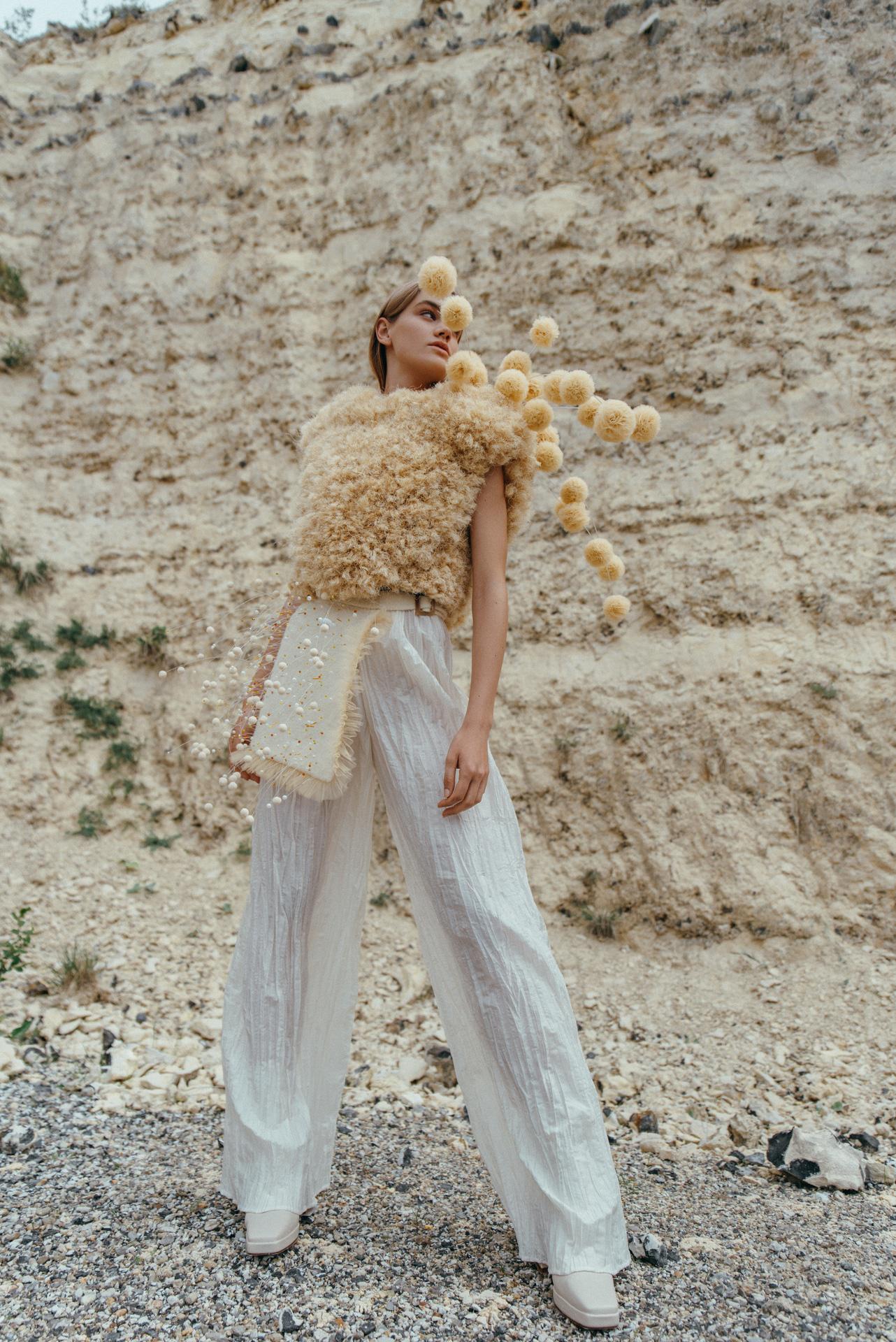 For 'Finery' I wanted to expand my built (and trusted) foundation by adding extra layers. With help of critical self-reflection I came to the conclusion that depth with shapes and contrast often stayed on the background within my previous projects. I wanted to give them more attention, within my vision towards materials. By editing sisal rope and tulle with fiberglass and pompoms I created more shape within this collection. By using materials differently within pieces, more robust silhouettes could be made and with a variety of colorful additions added to fiberglass of different lengths, more contrast was created. I also gave myself the freedom to use these materials with no connection towards the human body which resulted in, among others, a textile sculpture. The goal of 'Finery' is to challenge people to see behind the materials. With help of a limited number of materials a diverse collection arose in which one material plays a more prominent role in a piece, while being more supportive in another one.              
                            Photography: Rosalynn Sundahl
                                      Styling: Lisa Klink
                                      Make-up & Hair: Anh Nguyaen
                                      Model: Isabel Homan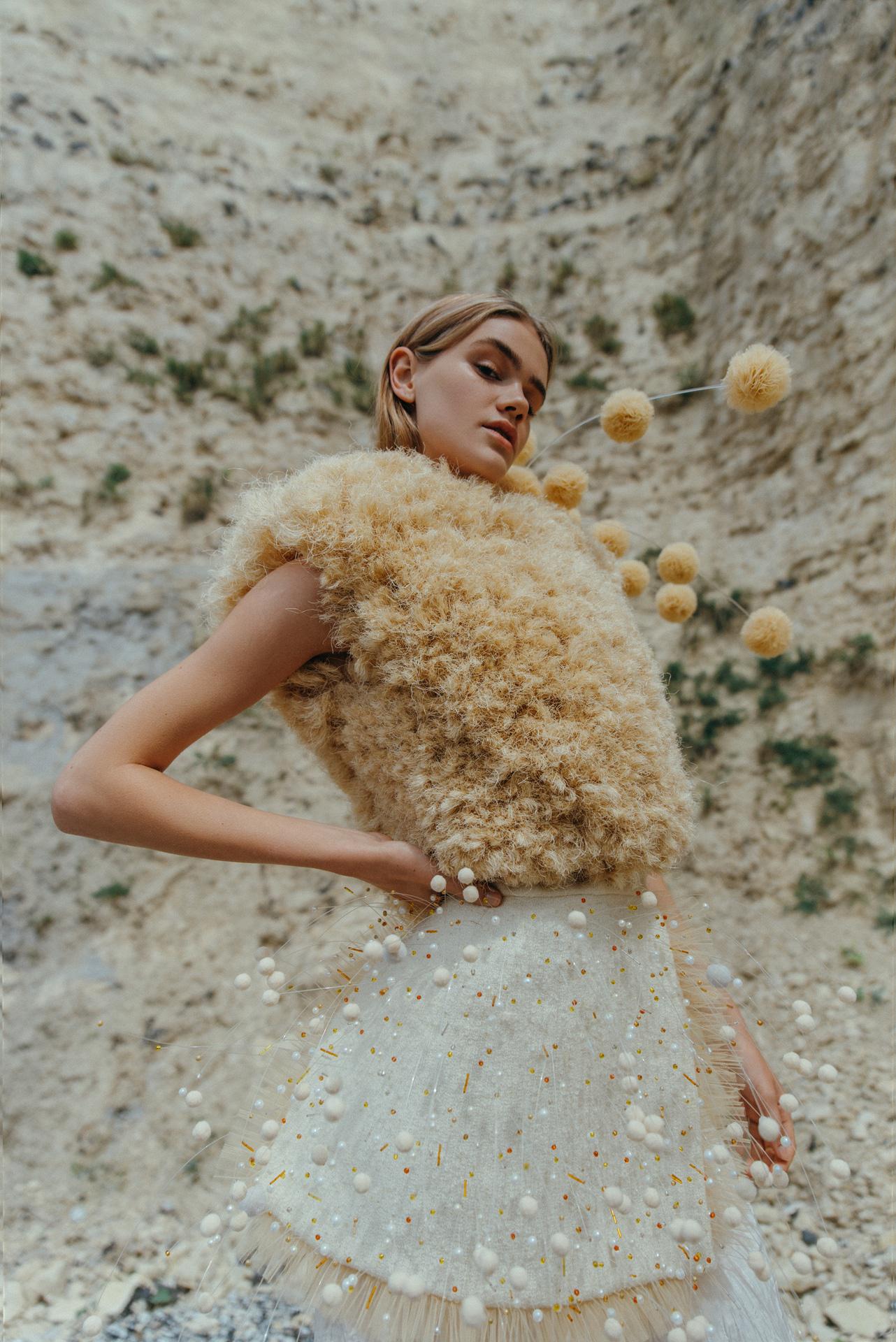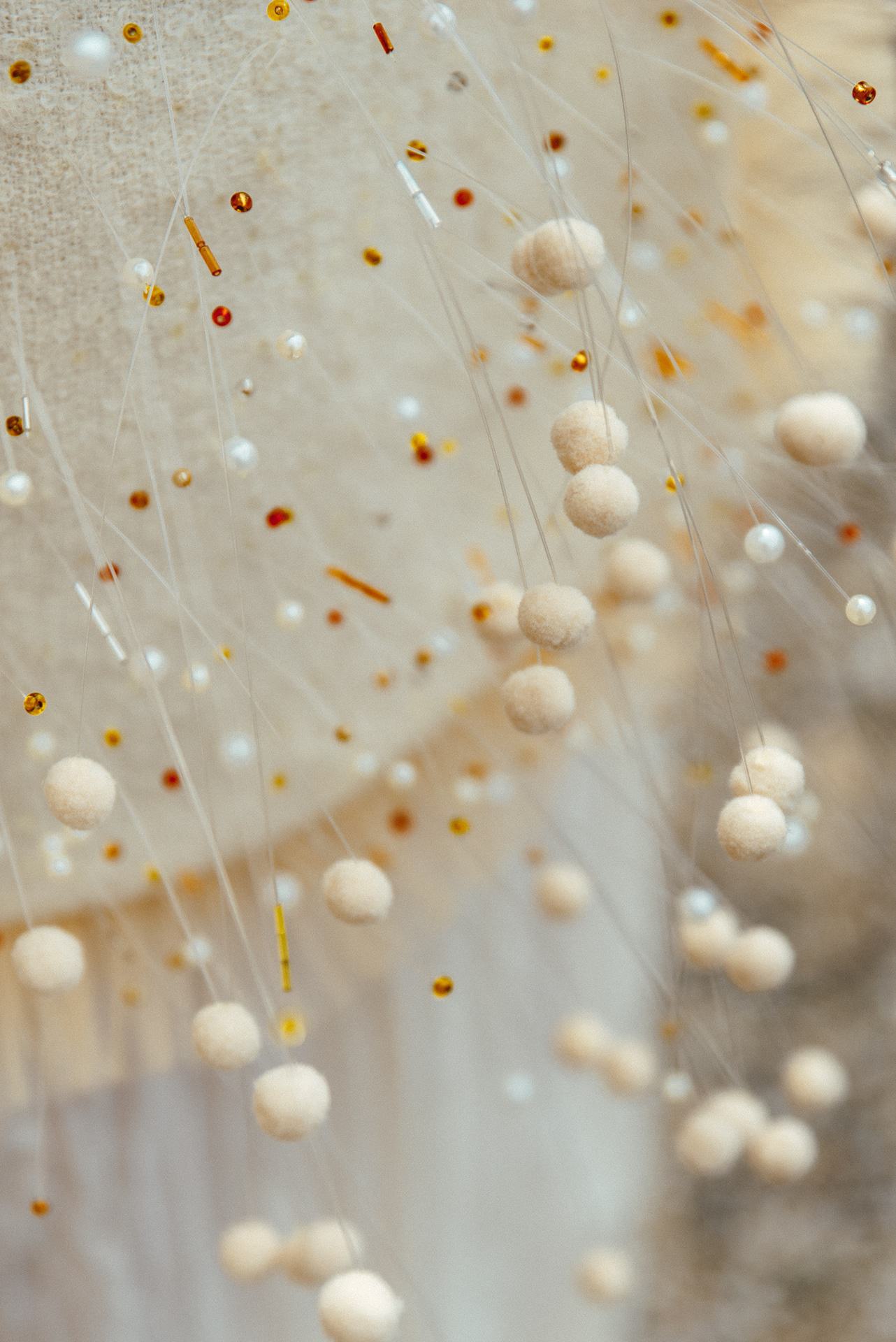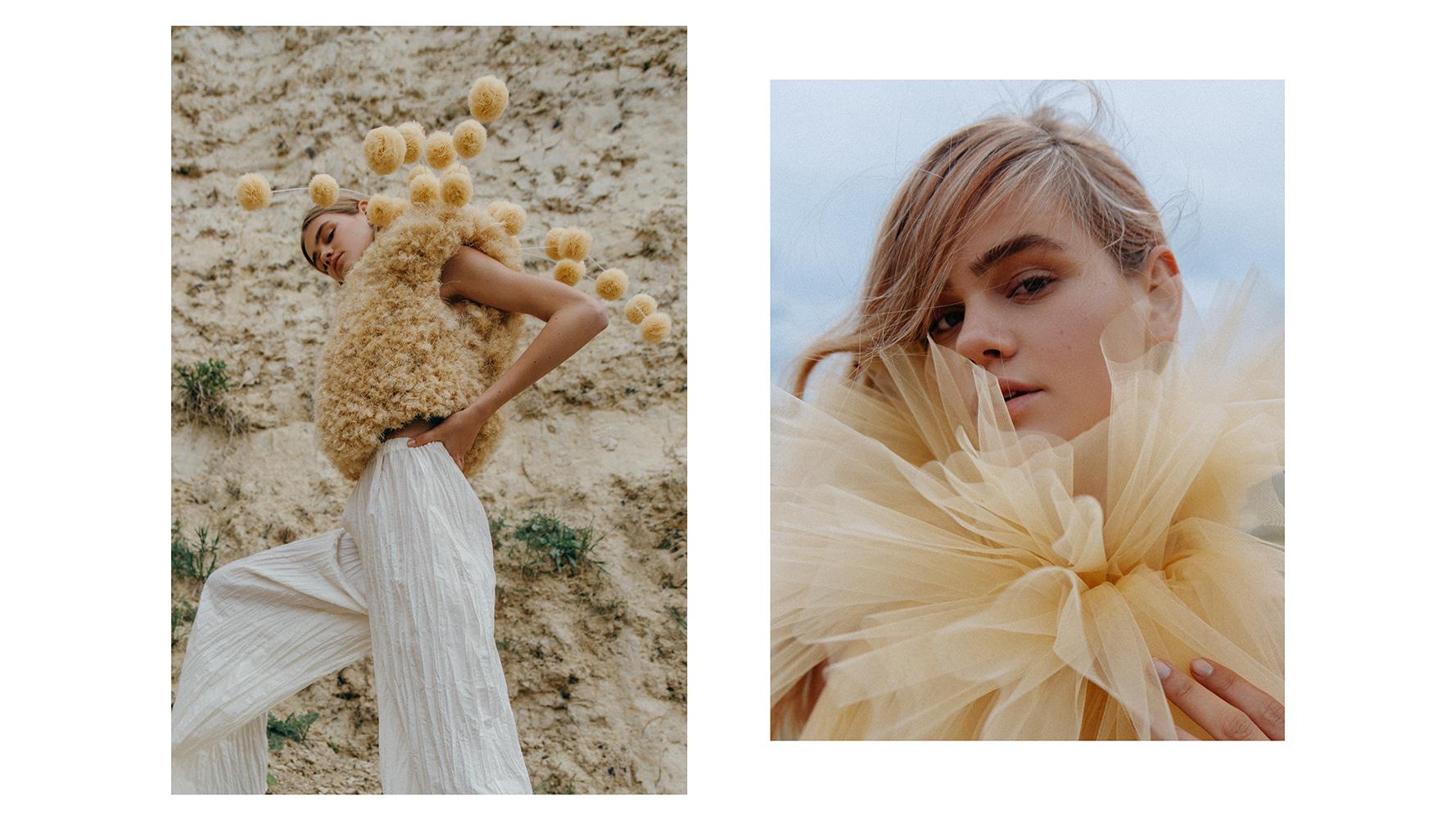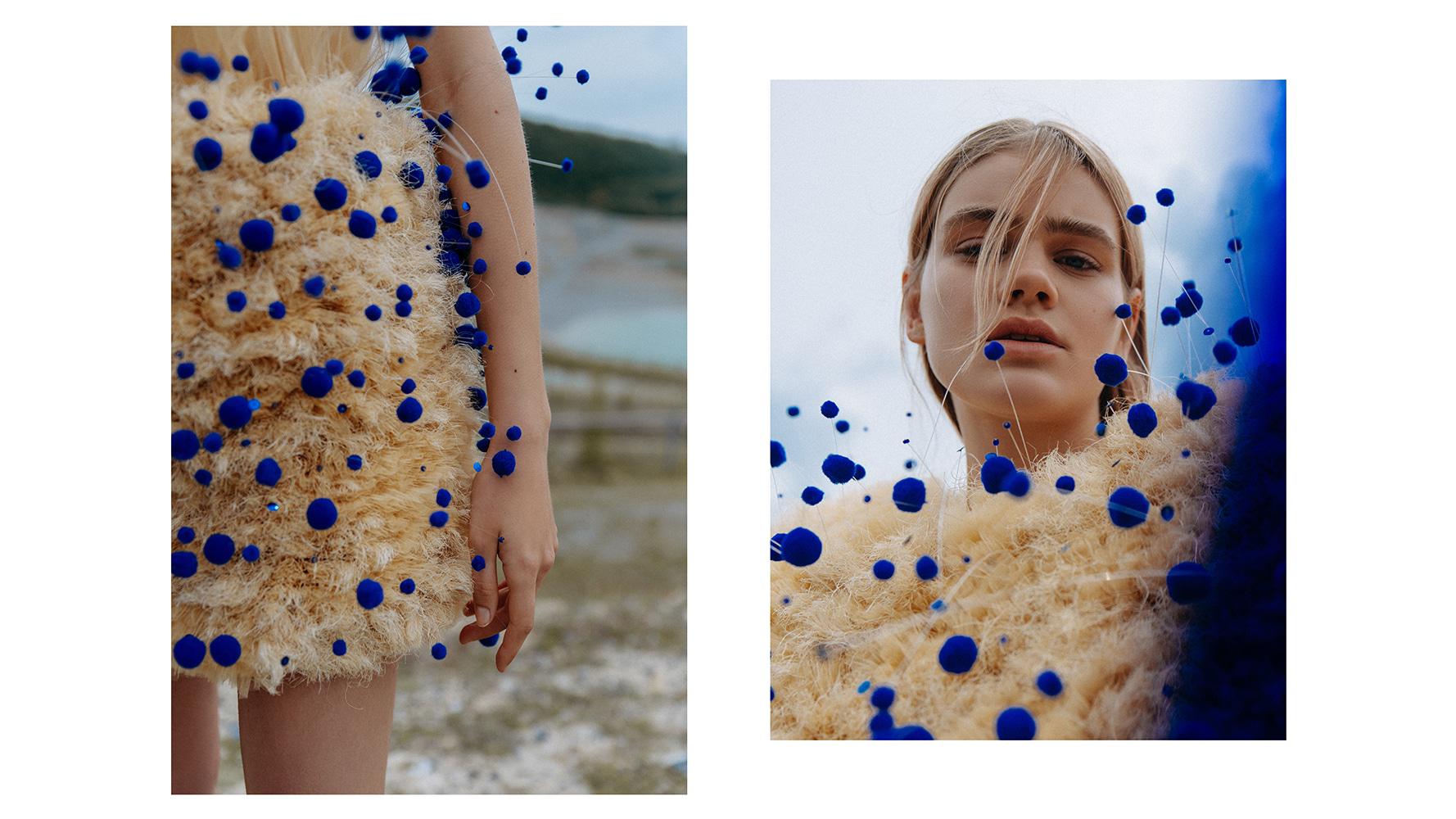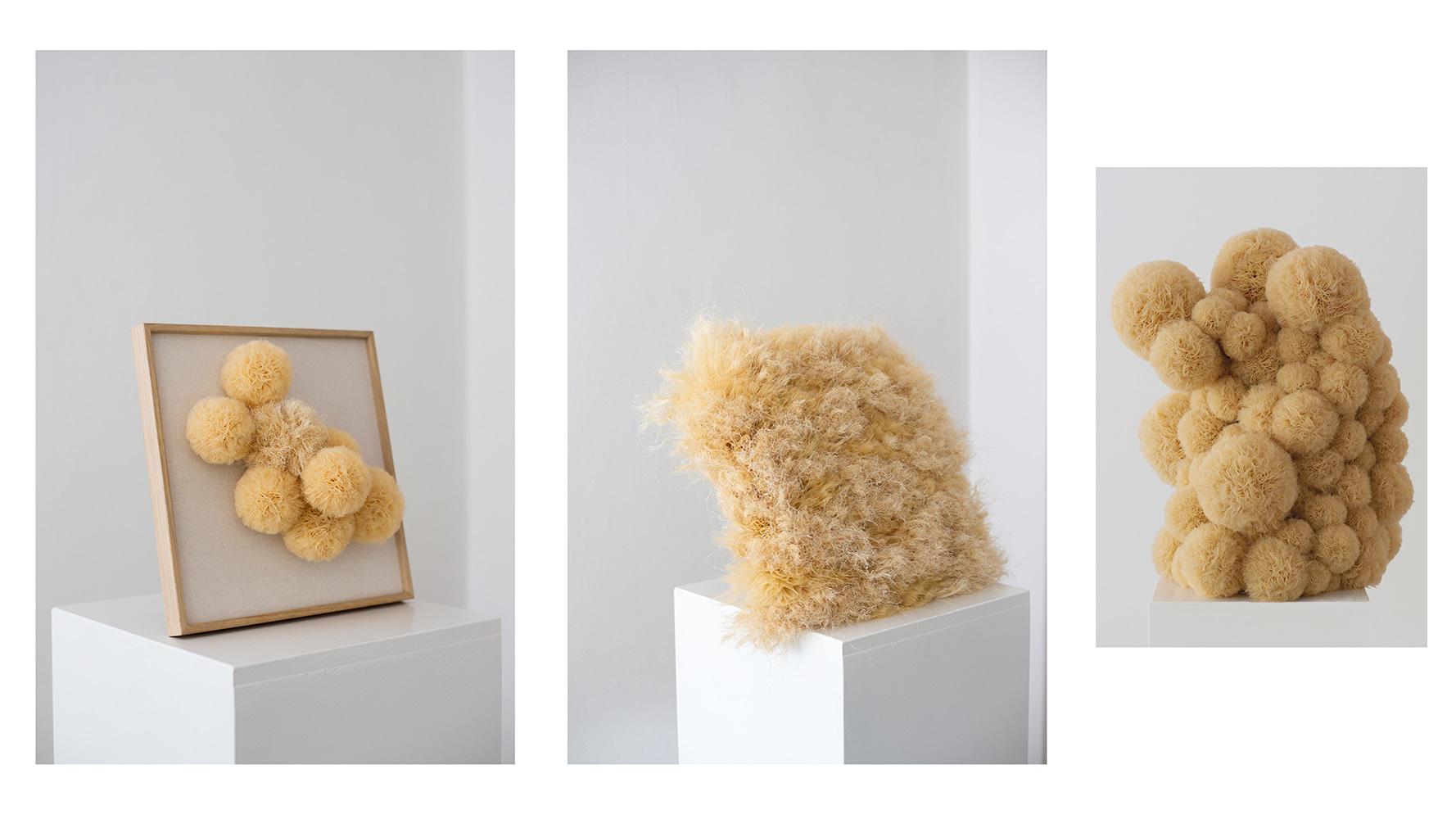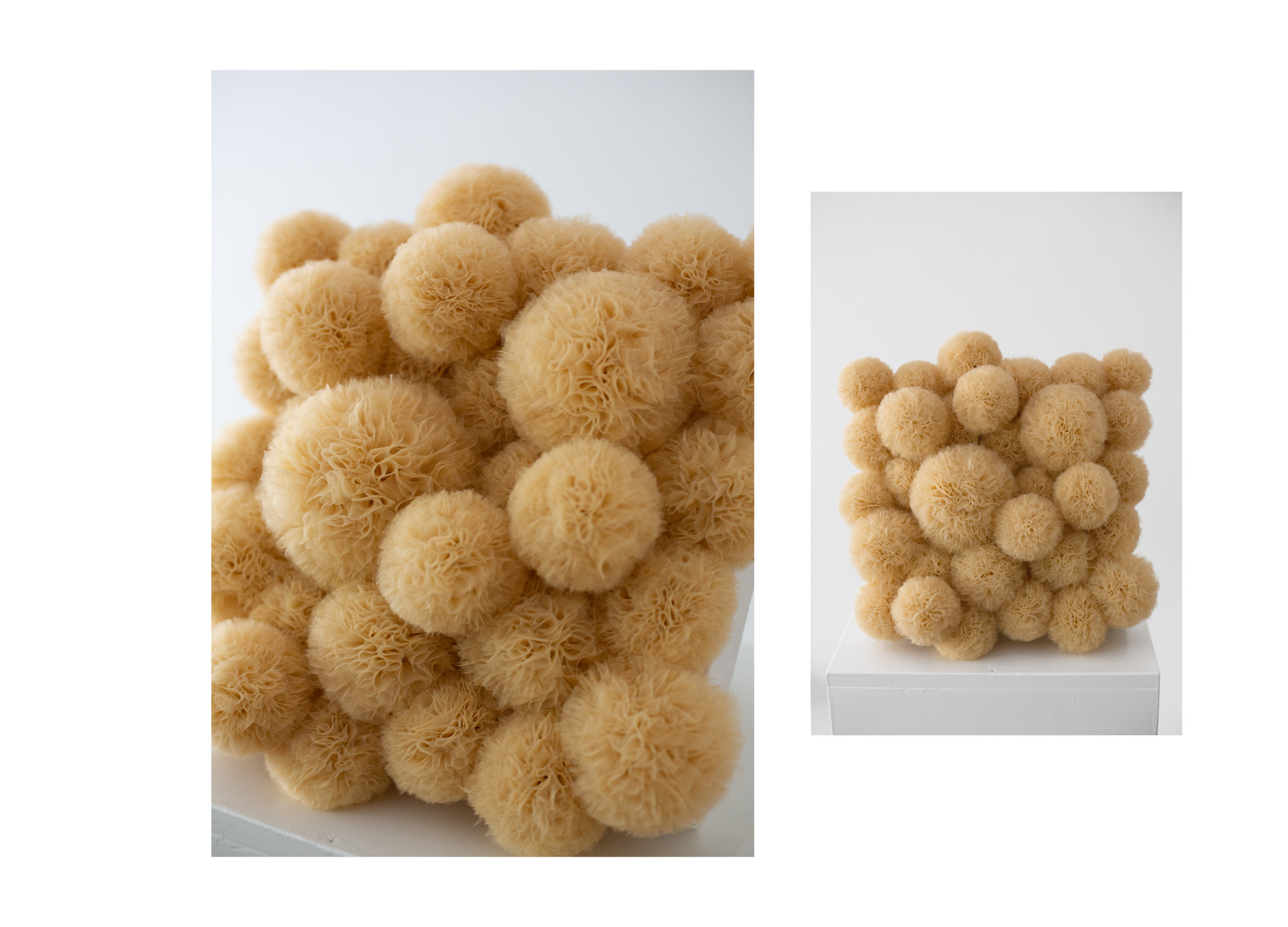 C o n t a c t
Phone number: + 31 6 38214724
E-mail: sofieaaldering@hotmail.com
Instagram: @aalderingsofie 
                       Product Photography: Anne Francesca Welp

Videography: Pasqual Amade & Najim Jansen. 
Sound: Bart de vries