The presenter has activated the presenter mode. Would you like to follow?
Follow presenter
You are following the presenter.
Stop following presenter
About my project
This year I have had a lot of ideas and concepts for my graduation project, but I realized it was best for me to just do what I love doing the most: editing. It is my dream to become a fulltime editor, so I wanted a project that felt like a logical next step. My final plan was to fill my year with a number of diverse edit projects. A combination of commercial, experimental and storytelling. What I especially wanted to learn is to be able to substantiate certain cut choices, which is why I chose to make very different versions within each project. A bonus was that I got to broaden my network with cool inspiring people during the process of collecting this footage. This was a very suiting project for me and I'm excited to start working on commercials for real now! 
Artist statement
Since I was young I've always had an interest in video-editing. The reason I chose IMT is because I still had a broad range of interests in media at that time. With my internships at Grolsch and Ambassadors I specialized more in editing and advertising. There I was told that I'm an editor with a graphic eye. Especially with showreels I focused on matching shapes within transitions. These internships were the perfect combination for me. Now I am aiming to become a fulltime commercial editor, while also making short video's like videoclips. Mainly shorter edits because I love the diversity and variety you get with smaller projects. The funny thing is that people at art schools always seem to feel a bit allergic towards advertising, but I definitely did not stop loving this field of work while studying here!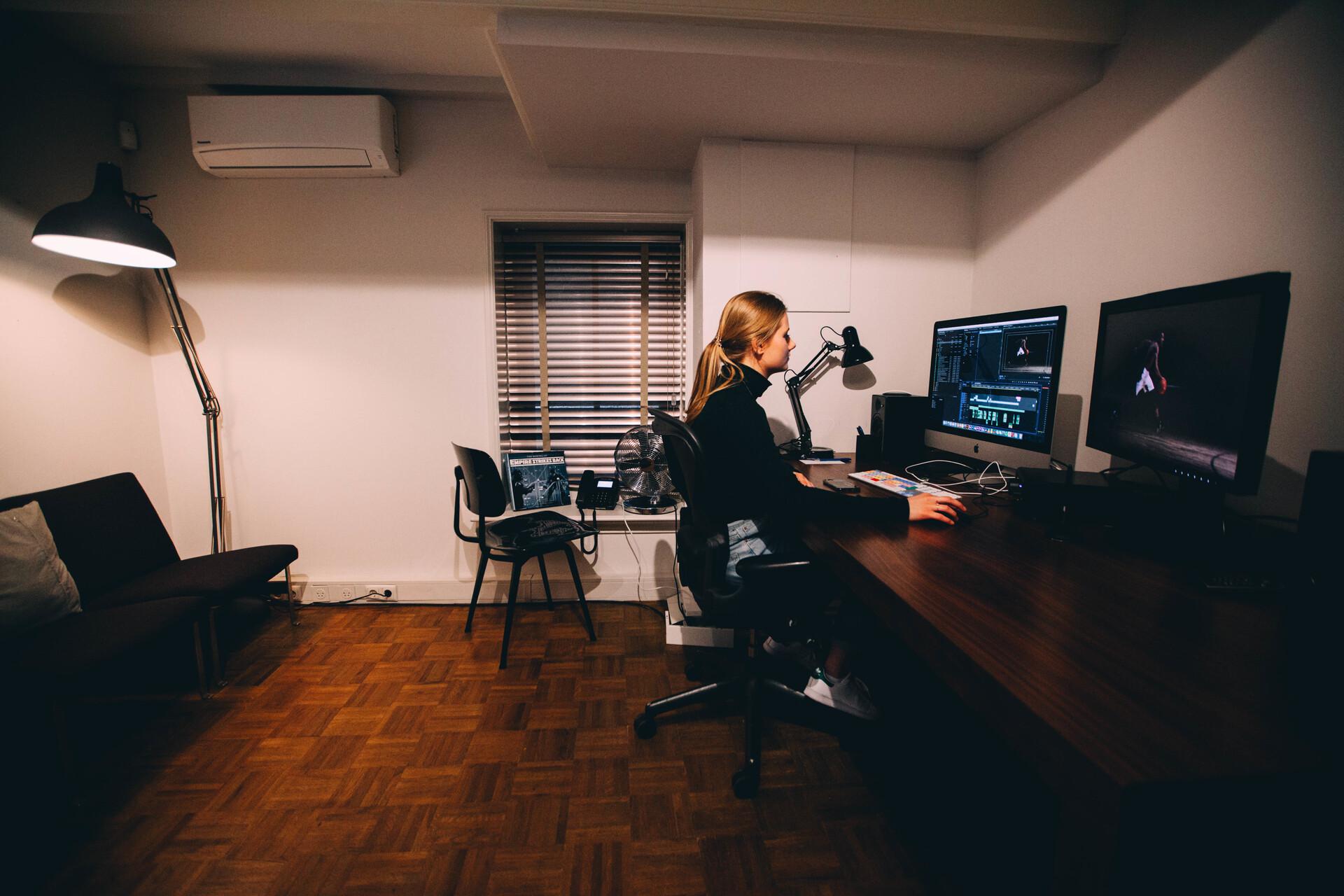 Edits
Crowdfunding teaser "Onvoltooid Verleden Tijd" by Jasmijn Korber
Film teaser "States of Mind" by Dirk Lentz
+ two already existing commercials of which I made my own edit version. I unfortunately can't show these online due to image rights.
Profile / about me / contact
Internships
Ambassadors creative production studio
Grolsch Content Brewery
Study Highlights

Cinedans Festival 2019 - Eye Museum, video-installation "Fragile"
Tv-commercial Vodafone 2020 (internship Ambassadors)
Instagram: @zonvannoordwijk @madebyzon