The presenter has activated the presenter mode. Would you like to follow?
Follow presenter
You are following the presenter.
Stop following presenter
Synopsis
Crossing Bunny Bridge is een surrealistische 2D animatie shortfilm. In de film steken een groep konijnen een brug over op zoek naar een verblijfplaats. De god van het leven besluit te landen in de nieuwe stad en dus word dit hun nieuwe onderkomen. Wanneer iedereen gewend is aan hun nieuwe omgeving betreed een nieuw gezicht de stad, wat het systeem compleet maakt, de god van de dood.
- Crossing Bunny Bridge is a surrealist 2D animation shortfilm. The film is about a group of rabbits crossing a bridge in search of a new accommodation. The god of life decides to land there and so this will become their new home. Once everyone has gotten used to their new environment, a new face enters the city, completing the system, the god of death. -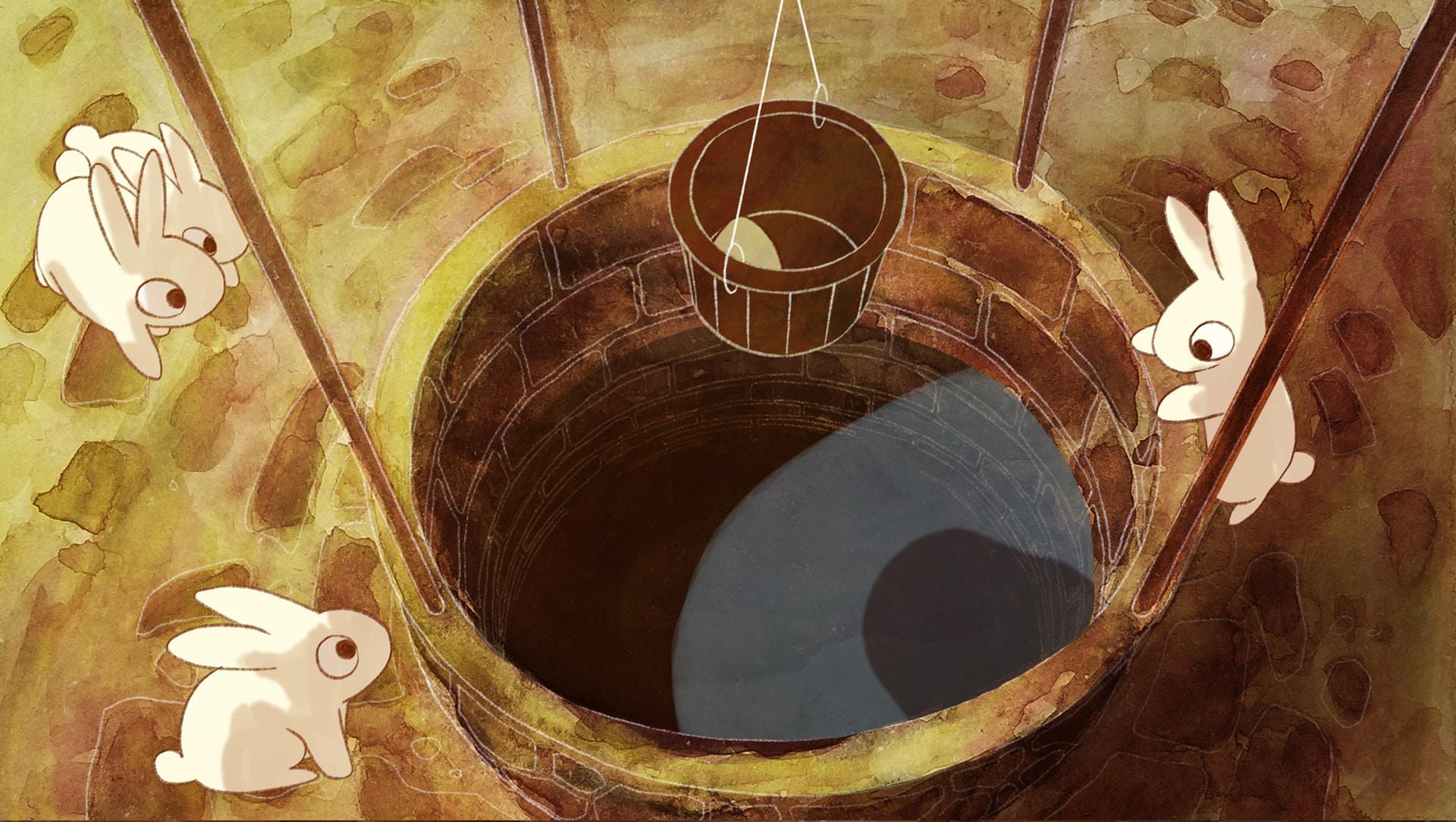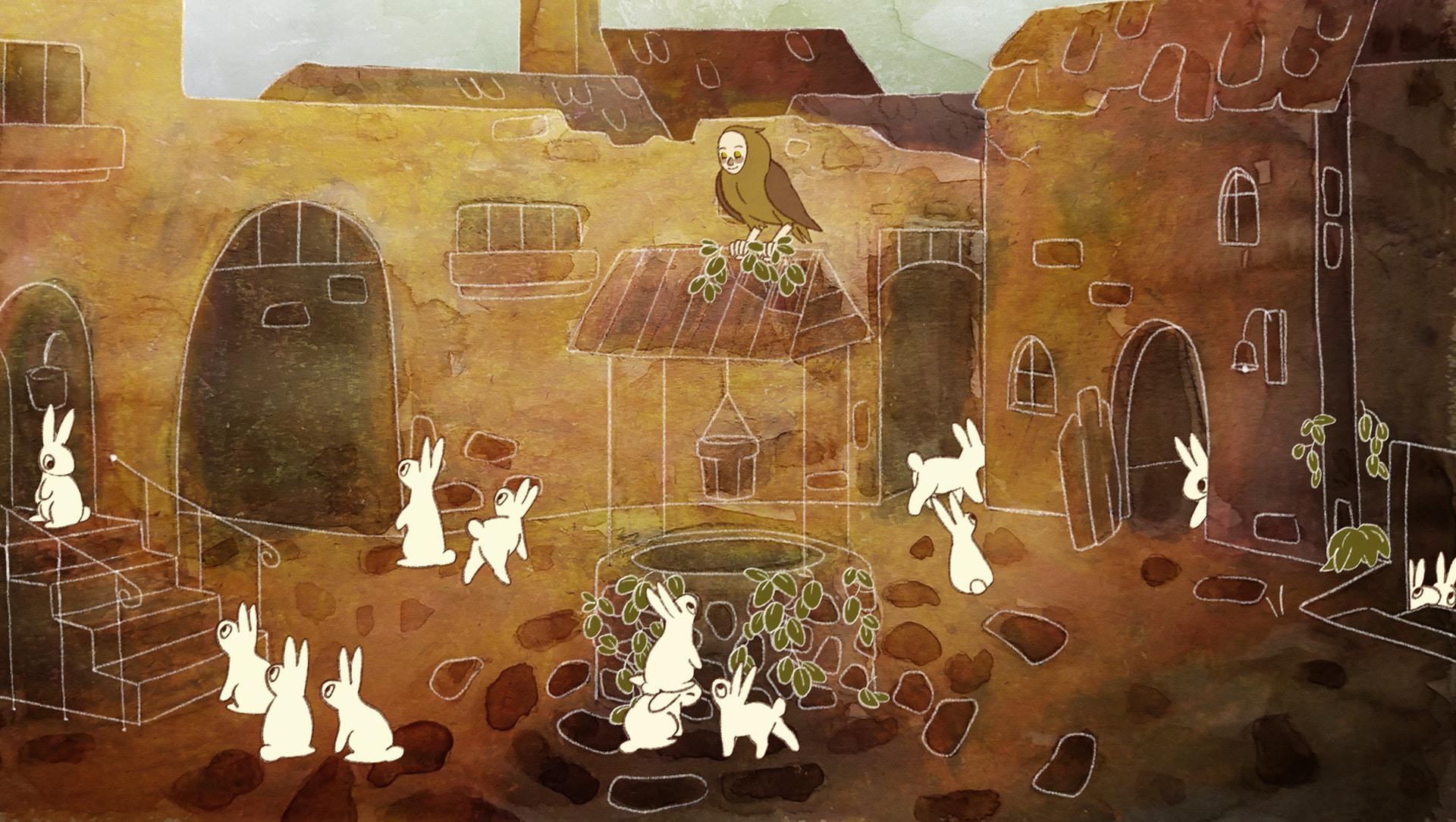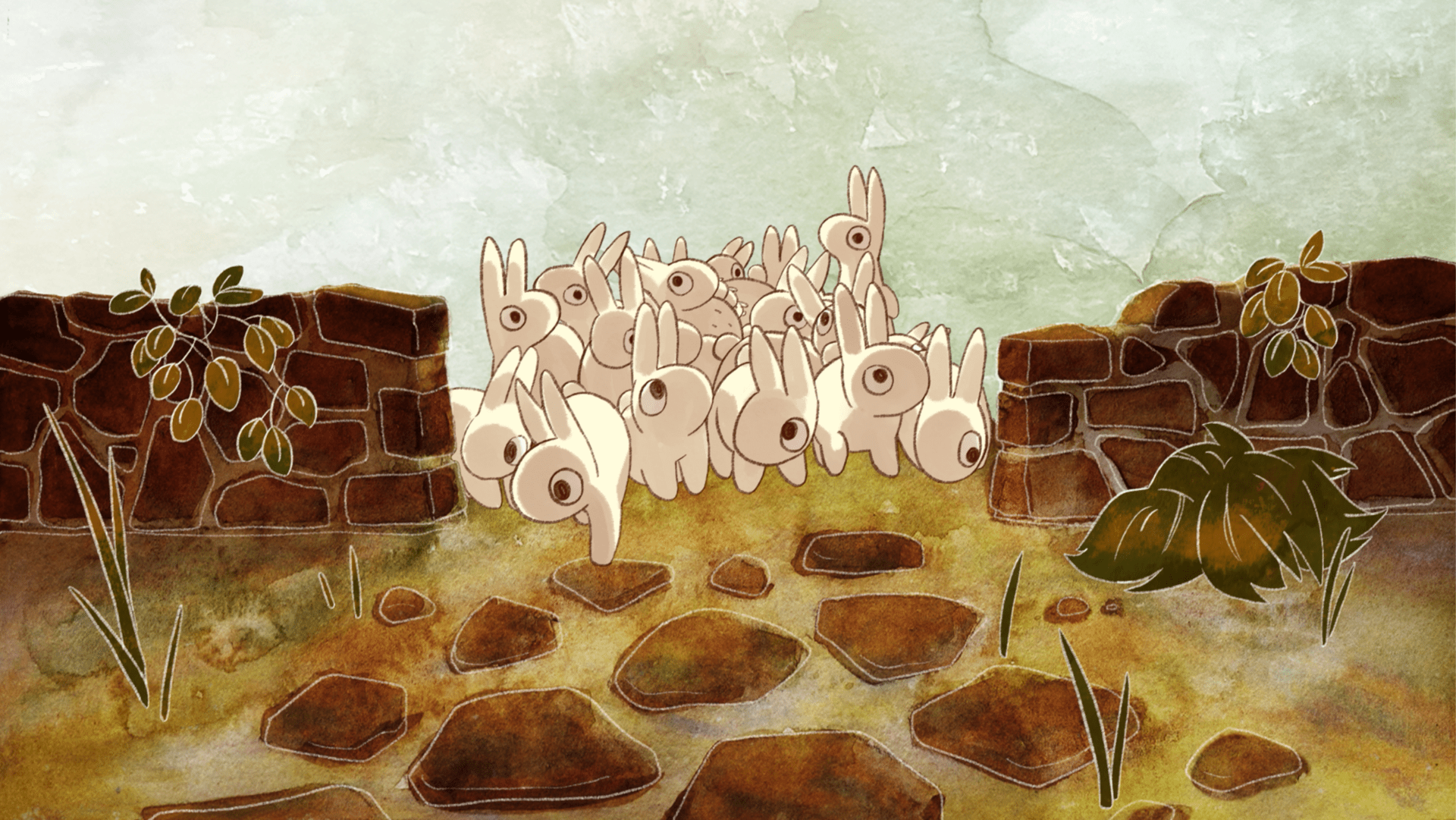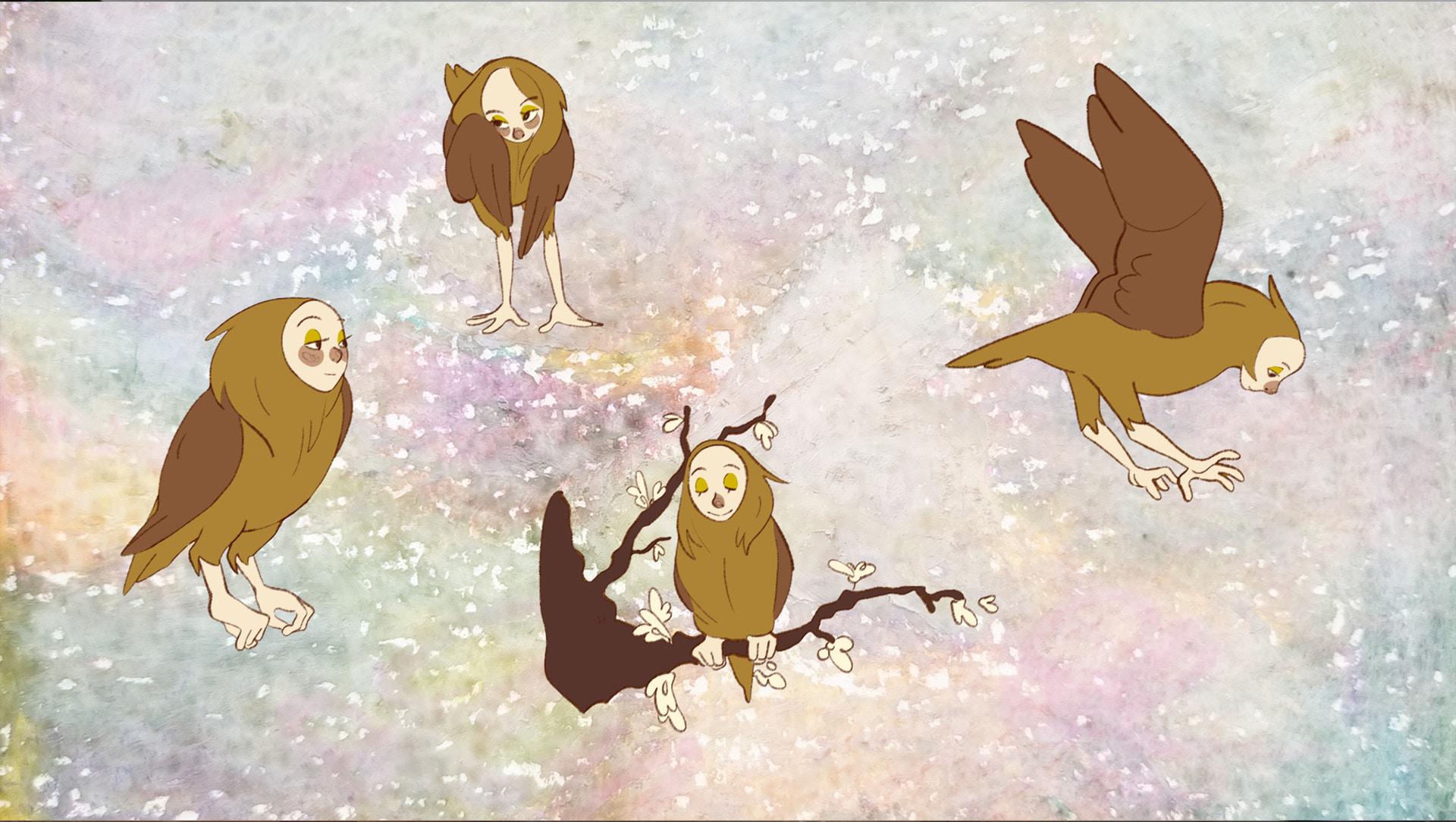 How it started
Ik begon mijn afstudeerproject met het onderzoeken van mijn dromen. In de corona periode had ik namelijk heel wat slaap weten in te halen en hierdoor had ik veel en helder gedroomd. Dit wilde ik gebruiken als inspiratie bron en ik ben daarom een geïllustreerde "dream journal" bij gaan houden. Hieruit zijn meerdere interessante beelden uit gekomen maar één daarvan in het bijzonder bleef me bij. Een brug met een groep konijnen erop die overstaken. Tijdens het ontwikkelen van het concept heb ik constant gepoogd hier een werkend verhaal van te maken en zo is Crossing Bunny Bridge ontstaan. Ik heb het afstudeerproject samen mogen doen met Steven Stoffels die dit jaar afstudeert aan Berklee college of music. De muziek zal op genomen worden met een orkest in AIR studios London. De samenwerking is ontzettend goed verlopen en ik ben dankbaar en onder de indruk van hoe goed hij de muziek op mijn film heeft weten aan te sluiten. 
- I started my graduation project with researching my dreams. In quarantine I was able to catch up on sleeping and that resulted in very frequent and vivid dreaming. I wanted to use this as a source of inspiration and therefore I started an illustrated "dream journal". Many interesting images came from this method, but there was one image in particular that kept lingering in my mind. It was a bridge with a group of rabbits crossing it. While developing my concept, I had tried making a story from this image. And that is how Crossing Bunny Bridge was born. I have worked with Steven Stoffels, who is currently graduating from Berklee college of music. The music will be recorded with an orchestra at AIR studios London. Working with him has been a delight, and I'm thankful and impressed by how well he has gotten the music to complement my film. -