Live events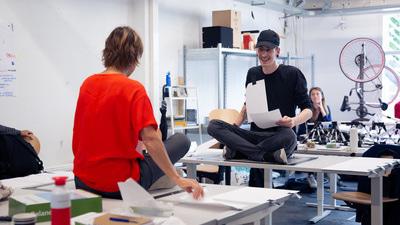 24 Jun 19:00
live talkshow - HKU Creative Transformation geeft vorm aan de toekomst
The presenter has activated the presenter mode. Would you like to follow?
Follow presenter
You are following the presenter.
Stop following presenter
Over HKU Creative Transformation
Master the Future!

Het uitgangspunt van HKU Creative Transformation is betrokkenheid bij de samenleving van de toekomst. Met ontwerpen en creatieve maakprocessen benaderen onze studenten complexe maatschappelijke vraagstukken. In nauwe samenwerking met alle betrokken partijen uit bijvoorbeeld de zorg, overheden of de politie bereiken ze innovatieve, transformatieve en breedgedragen oplossingen die het verschil maken. Afstuderende studenten komen van de master Crossover Creativity of de master Education in Arts.
Op donderdag 24 juni om 19:00 uur werd een live talkshow gehost namens HKU Creative Transformation. Kijk hem hier terug.