The presenter has activated the presenter mode. Would you like to follow?
Follow presenter
You are following the presenter.
Stop following presenter
Witboi
Installation & performance
with several ready made objects, textile, pangi krosi, pimba and blauwsel
2021                                           

Performers: Sabrina Schoop, Joseph Kwasi Junior Appiah, Quincy Alwin Lettinck


EN: In my work 'Witboi' I reflect on my own whiteness and the underlying structures based on colonialism and colorism. In my work I use 'blauwsel' that was initially produced to whiten laundry. I use this process as a metaphor for the constant need of my family to adjust to white standards. Resulting in the whitewashing of entire generations.
NL: In mijn werk 'Witboi' reflecteer ik op mijn eigen witheid en de daaraan onderliggende structuren gebaseerd op kolonialisme en colorism. In dit werk gebruik ik onder andere blauwsel, dat in zijn originele functie werd geproduceerd om was witter te maken. Ik gebruik dit proces als metafoor voor de constante noodzaak van mijn familie om zich te conformeren aan witte standaarden. Resulterend in de whitewashing van generaties.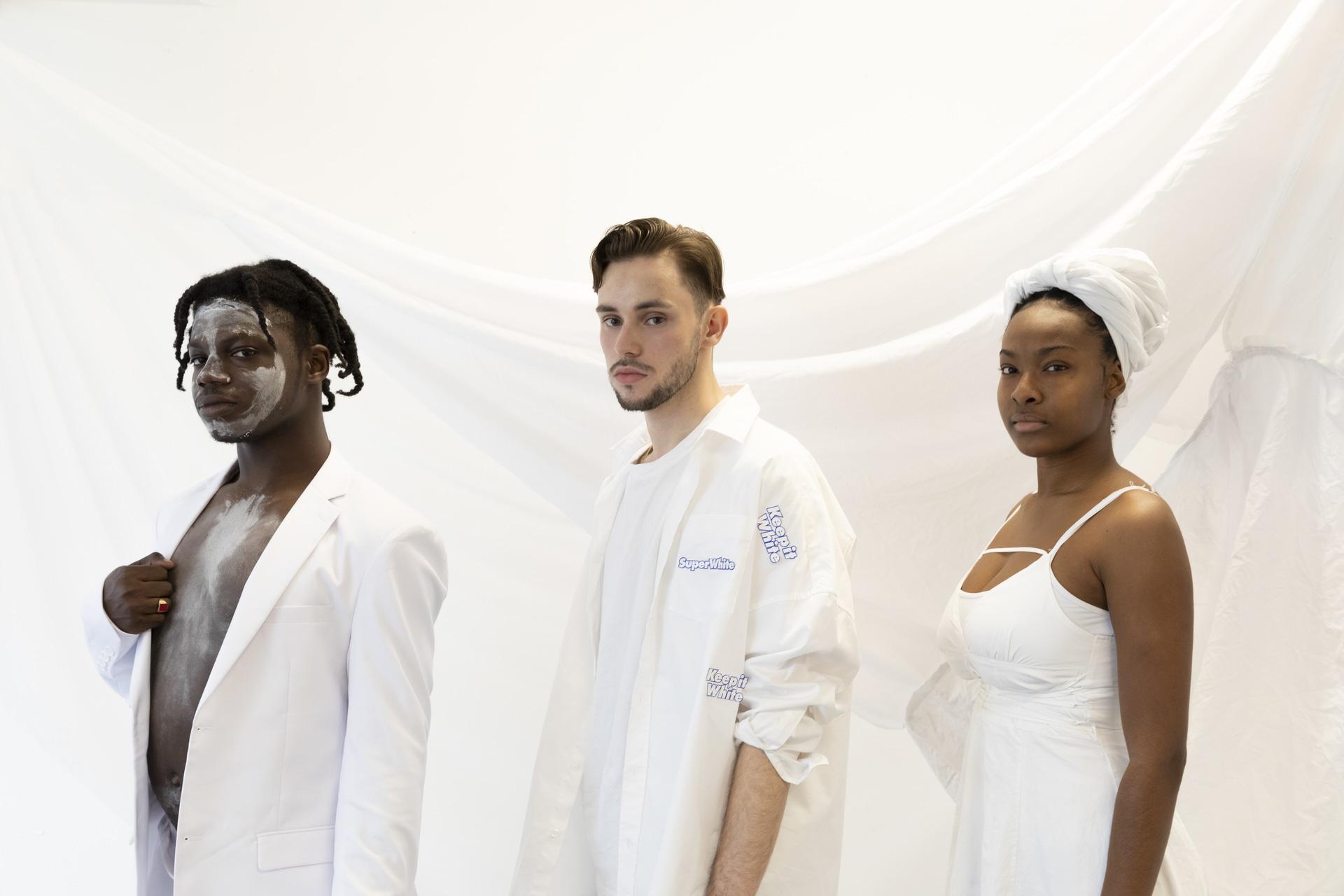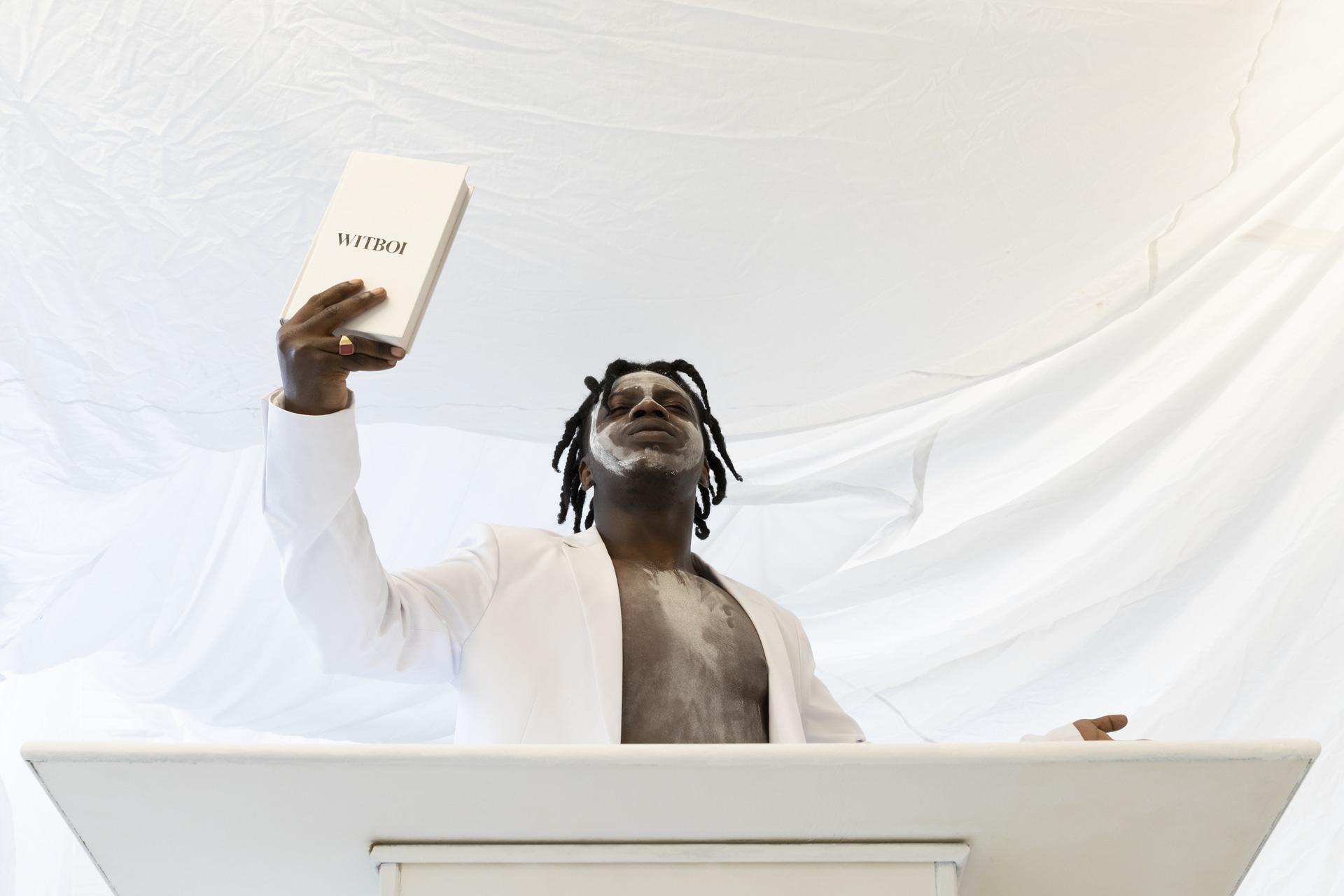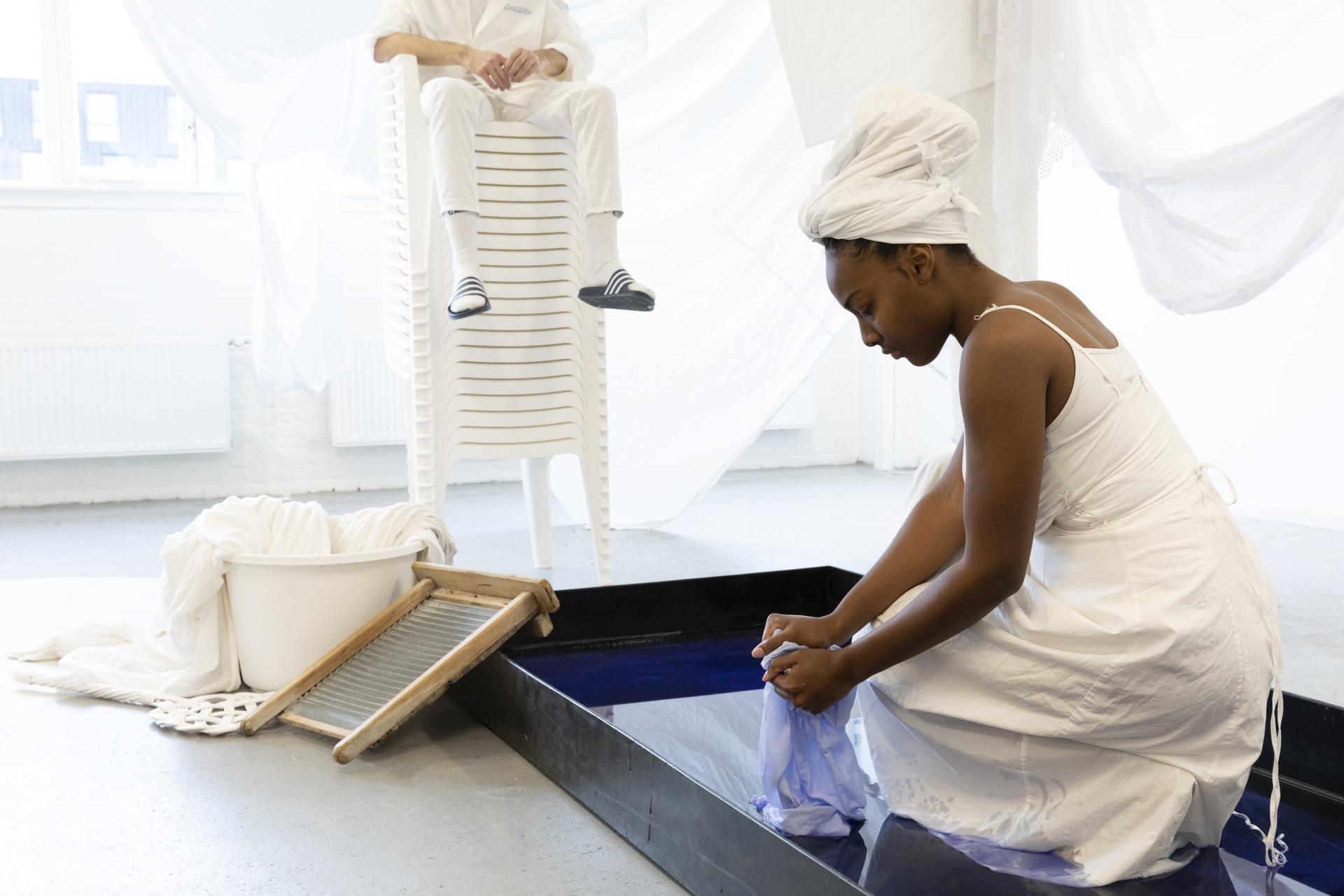 Contactgegevens/Contact information
q.a.lettinck@gmail.com
+31 625421067