The presenter has activated the presenter mode. Would you like to follow?
Follow presenter
You are following the presenter.
Stop following presenter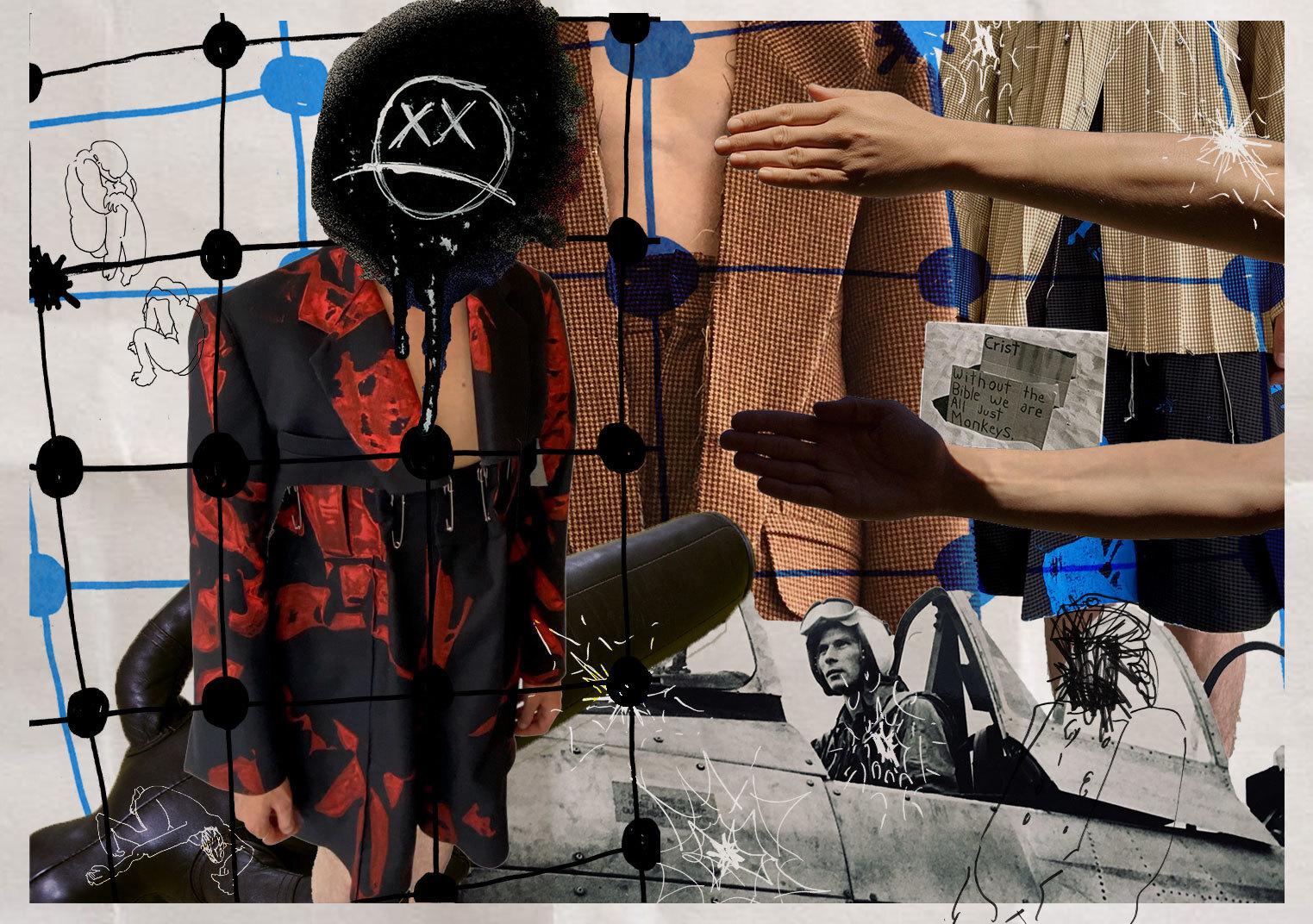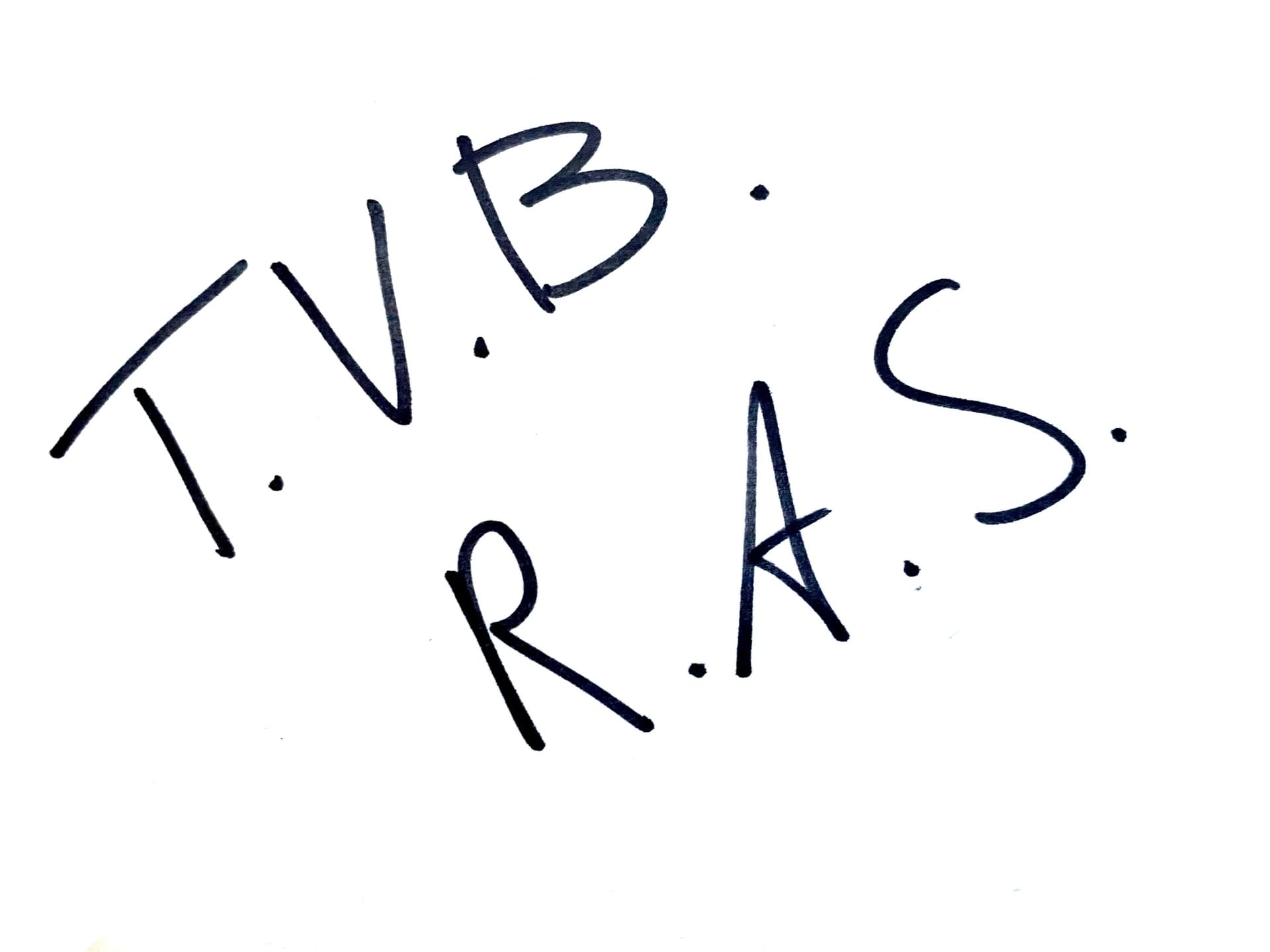 I research the desire to be uniform, but at the same time the desire to dissociate oneself from uniformity.
To be recognized, to stand out, to be seen. But also being forgotten, unnoticed.
A constant search of an equal or a group. Adapting yourself to find, but also getting lost in seeking. AA
burning desire, a hunt. 
A feeling i often have, and see around me.
I translated this feeling into items. By taking things out of proportion i want to show a more playfull image
of the well known and serious garments.
Almost like a kid in an adult suit.
In this collection i worked together with Rein Klomp, an illustrator who designed all the prints.
Together we talked about what kind of feeling the prints should illustrate, and where they should be placed to tell the story.
The story of feeling trapped, lost and trying to fit in.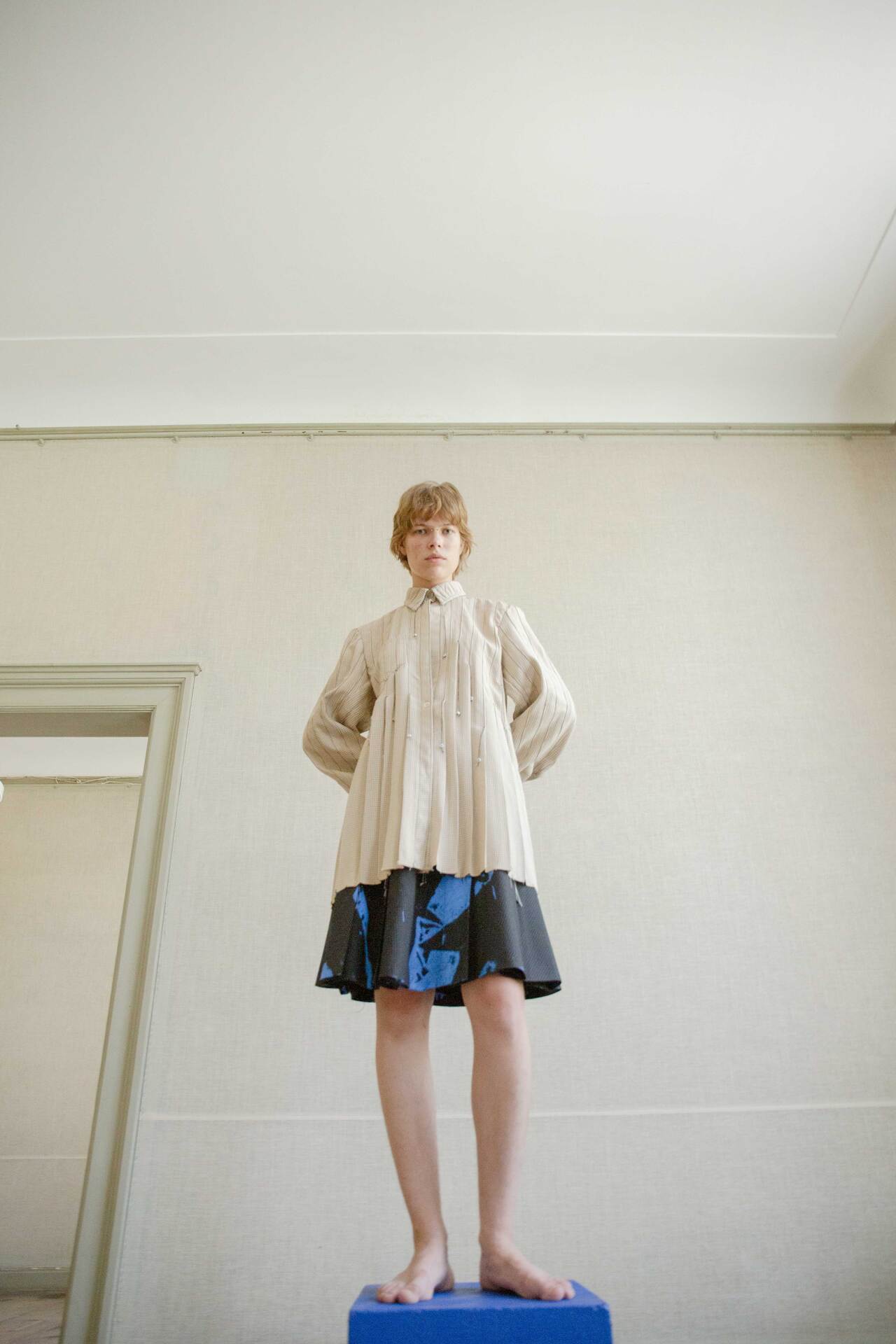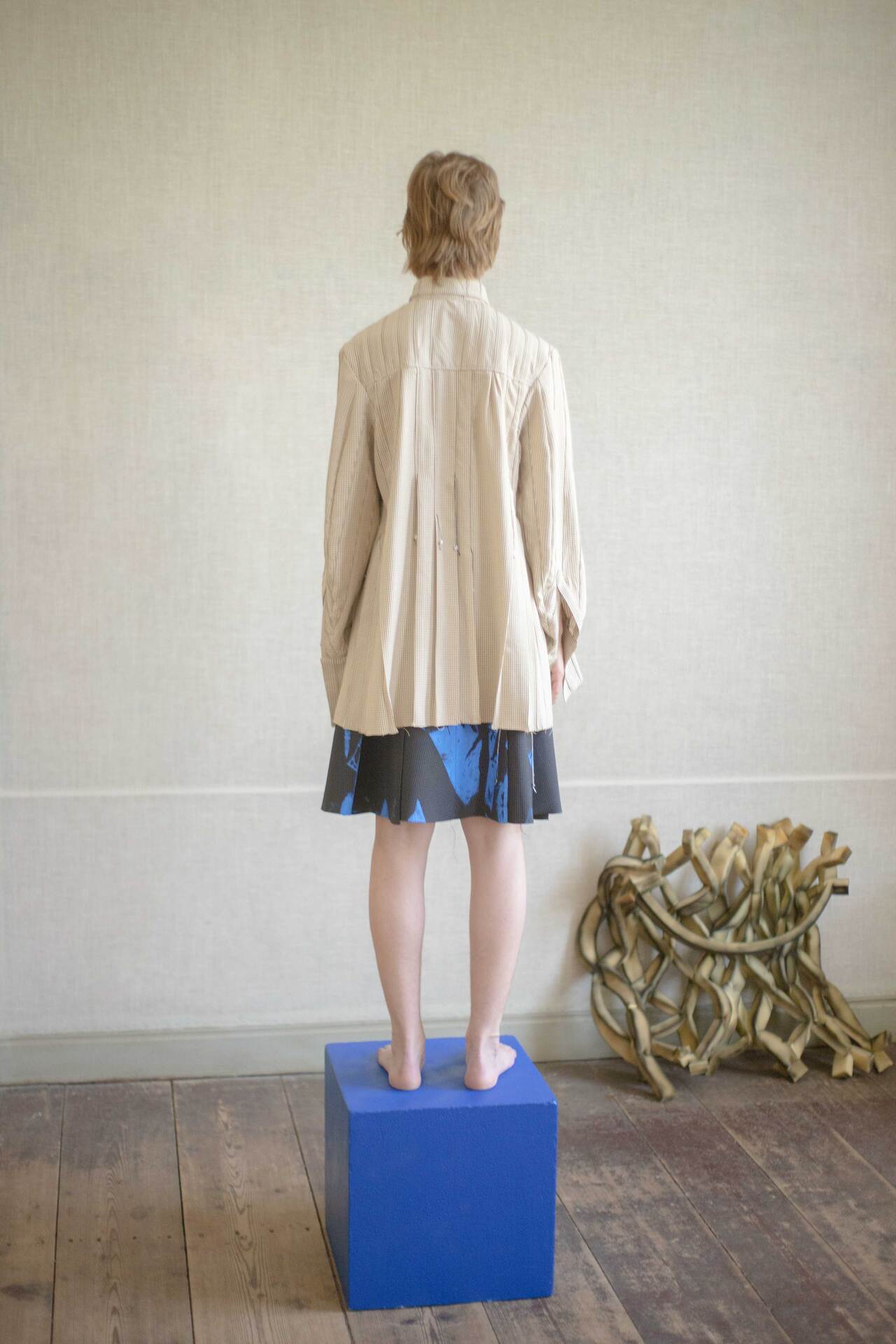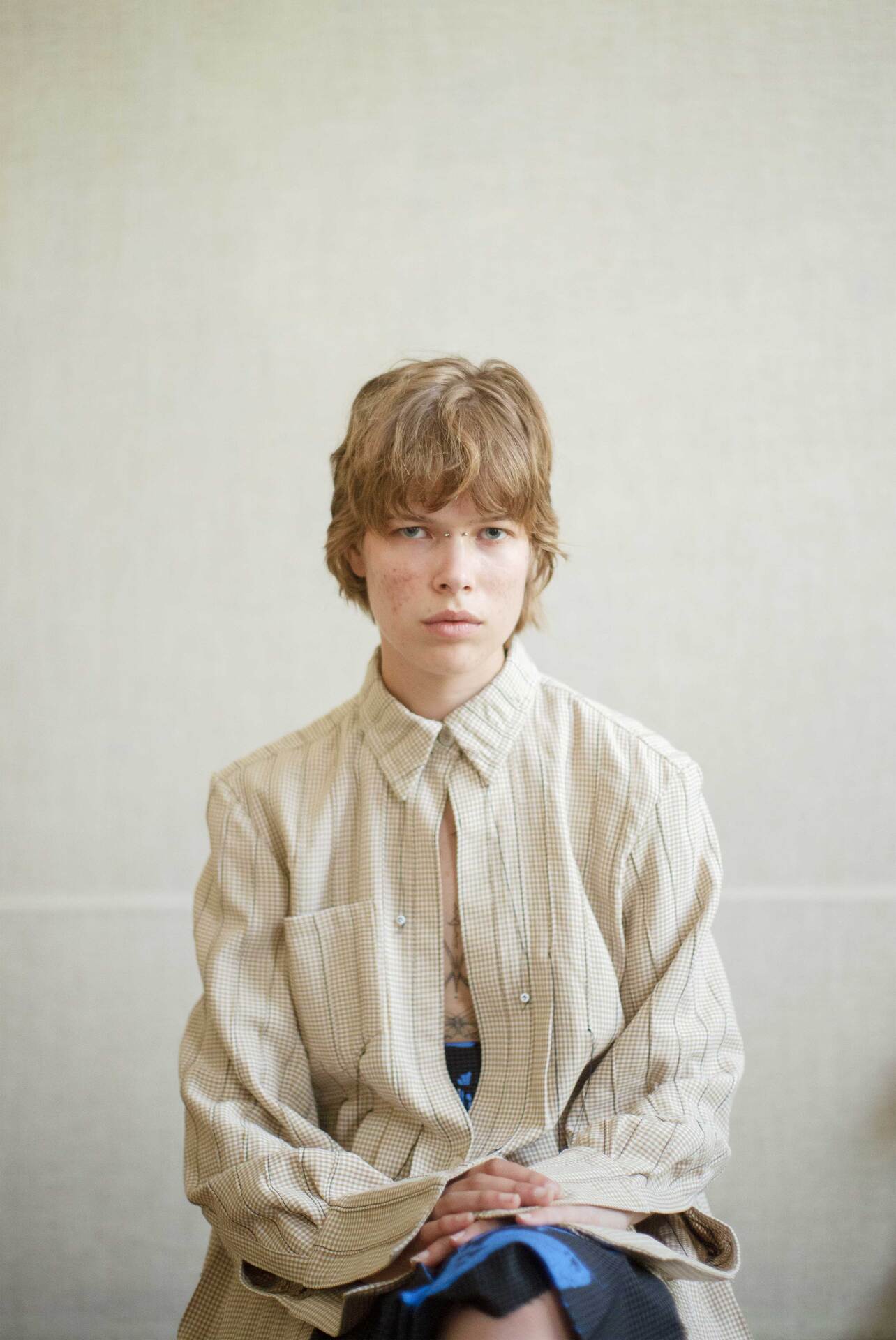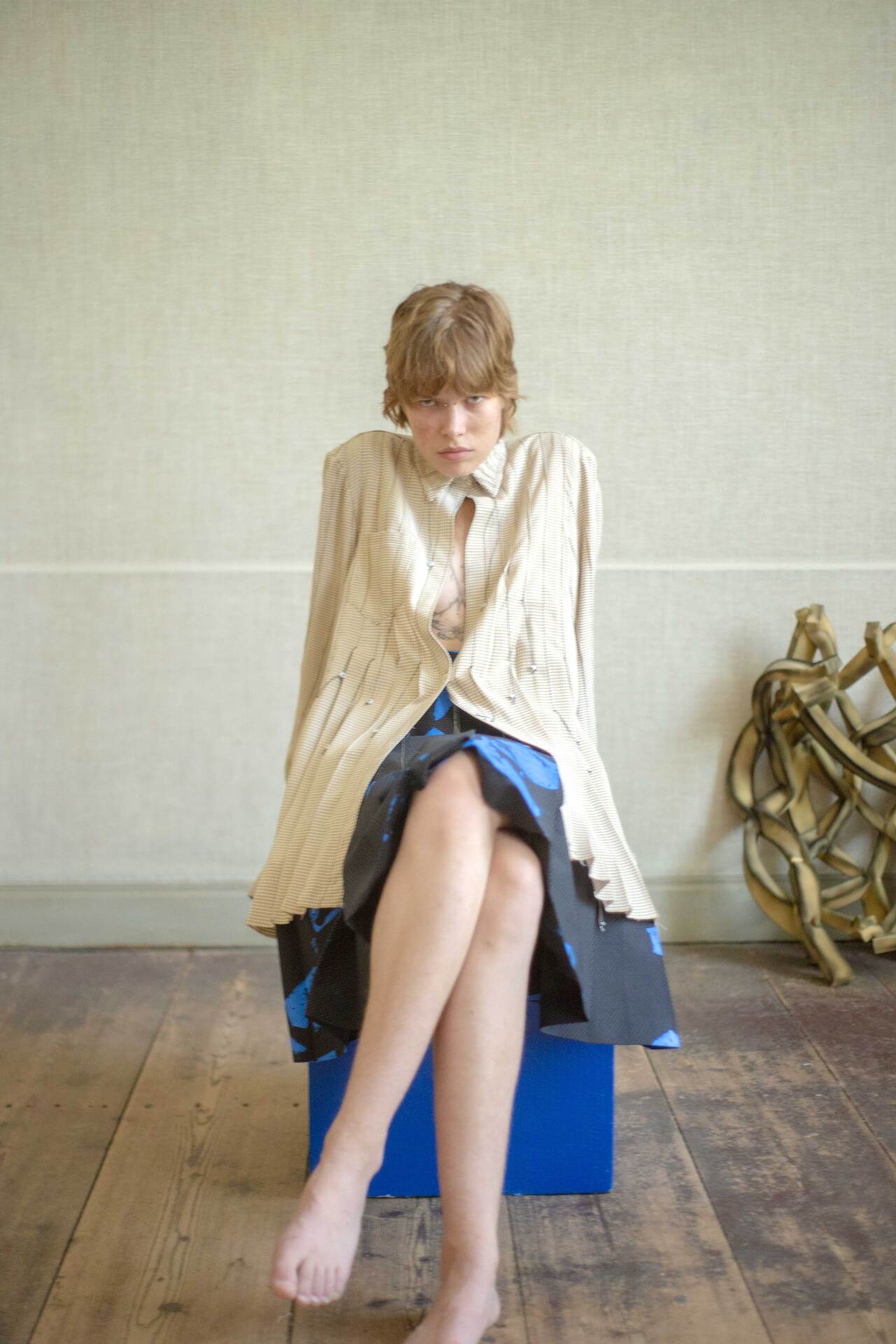 Artist statement

Over the years i have developed an interest and love for tailoring.
My work is about craft and it's history. I like to work on the small details, things that are invisible at first glance,
like the way the inside of a welt pocket is stitched. With references of past silhouettes and old crafts, i create new items to tell a story.
A story often about acceptance and equality. The references i use are known items with a large history and stereotypes.
By keeping the craft but breaking the stereotype, i bring a modern image and write a new story with an old tale.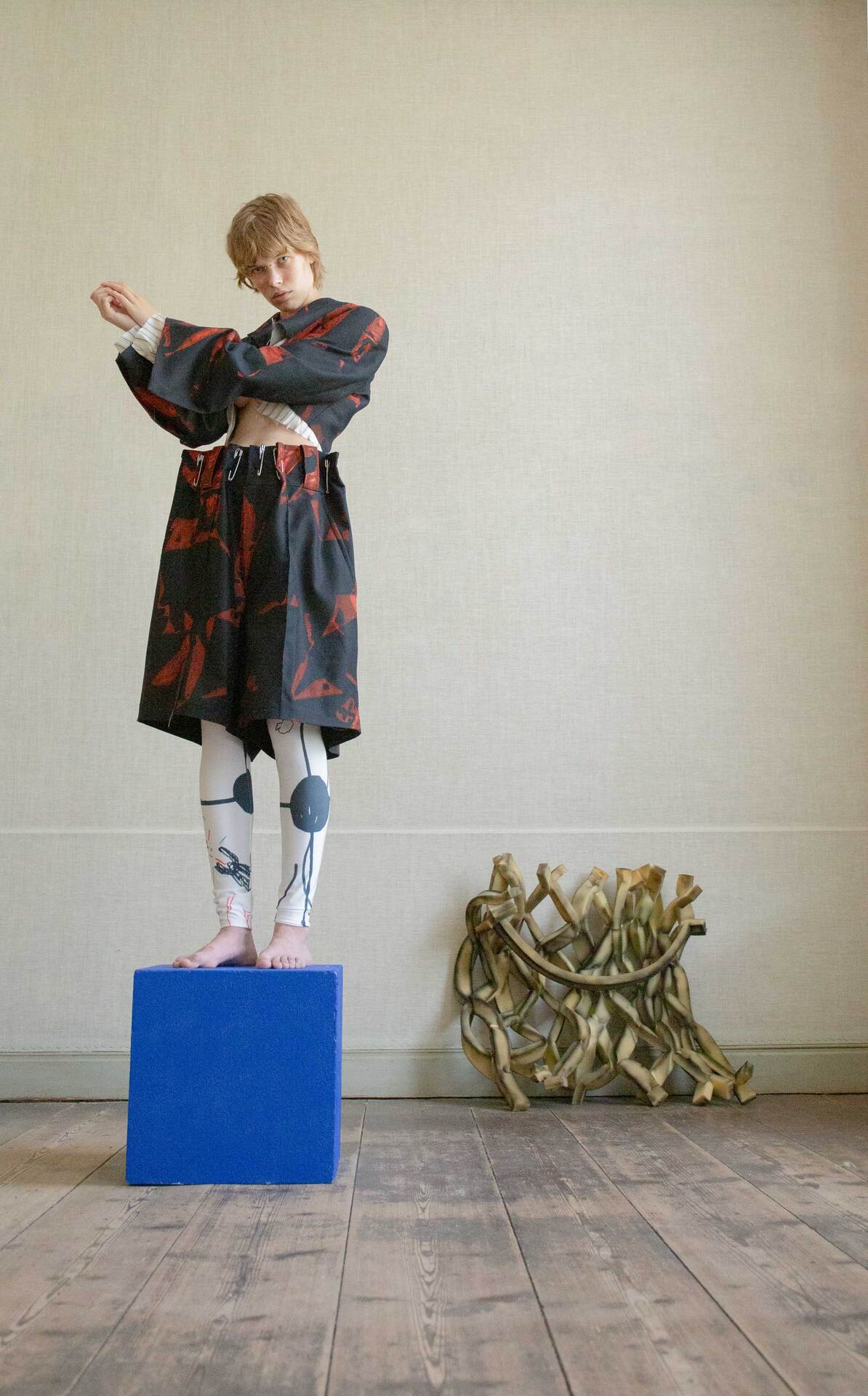 'tout va bien, rien a signaler'  translates to  'everything is fine, nothing to report'.
My dad joined the marine at a young age. For years he traveled all around the world.

He was often at sea and would send a postcard to his family every once in awhile. 
You would think he had so much to tell, traveling so much and not really being able to talk to his family.
Instead of writing a detailed letter, he would send a card with only 'T.V.B. R.A.S.' written on the back.
Everything was fine, and that's all that mattered.
I can only imagine how frustrating it must be to receive a letter like that from someone you miss, but it also makes me laugh. 


I'm still here and i'm fine, sometimes in all the mess that's all you need or want to say.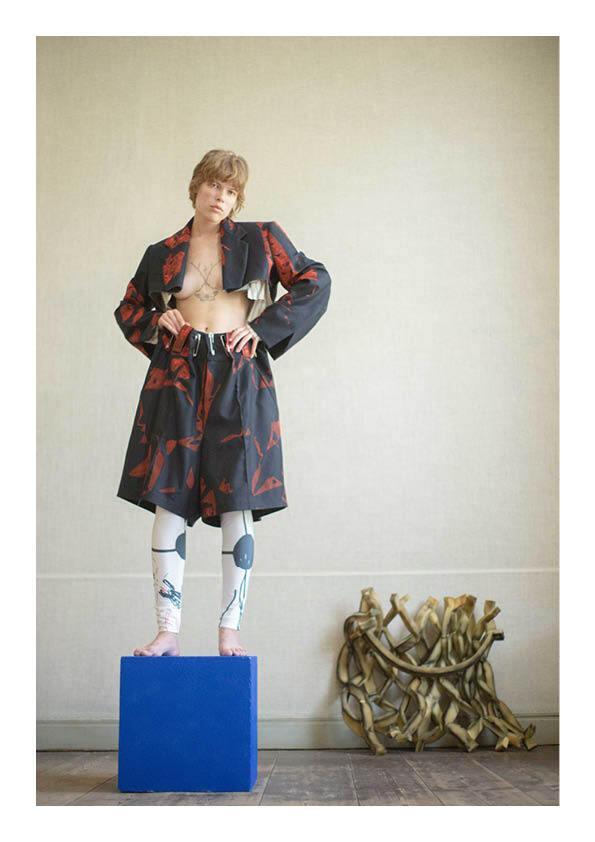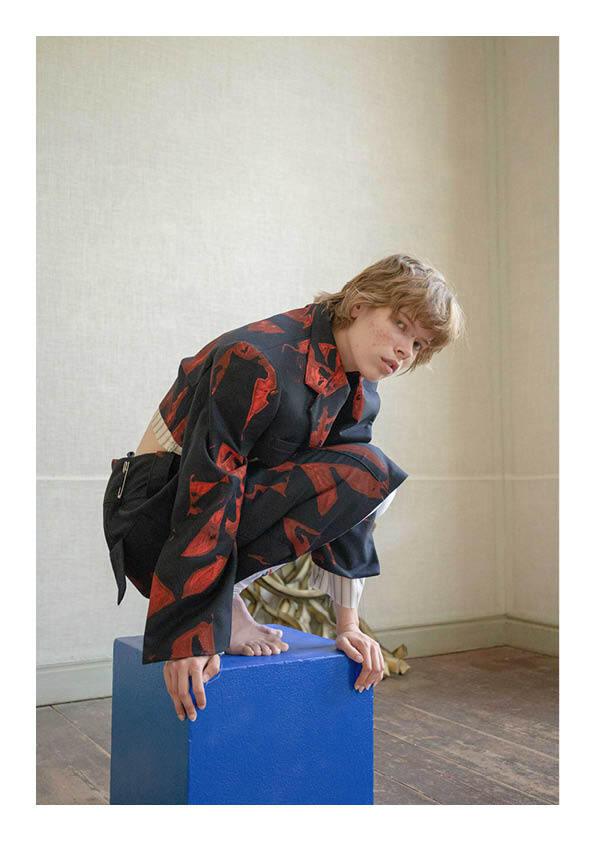 Growing up the uniform was always there, with my dad being in the marine and my grandfather being a former jet fighter pilot.
The uniform is something they had to respect, take good care of and only wear when necessary.
I remember seeing my dad wearing one of his uniforms for the first time, and feeling that it was a special moment.
I always admired it and thought it was beautiful, I also wanted a uniform like that. 
Now that i'm older i still appreciate the uniform, as it still is a part of my family's history, but i can place it in a different context.
I use the literal uniform as a metaphor of the feeling of uniformity. 
The feeling of wanting to fit in.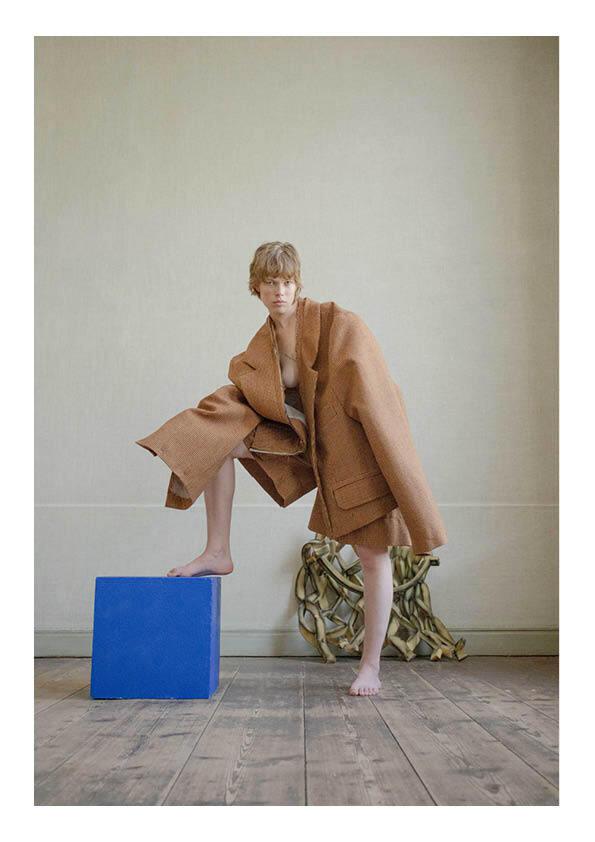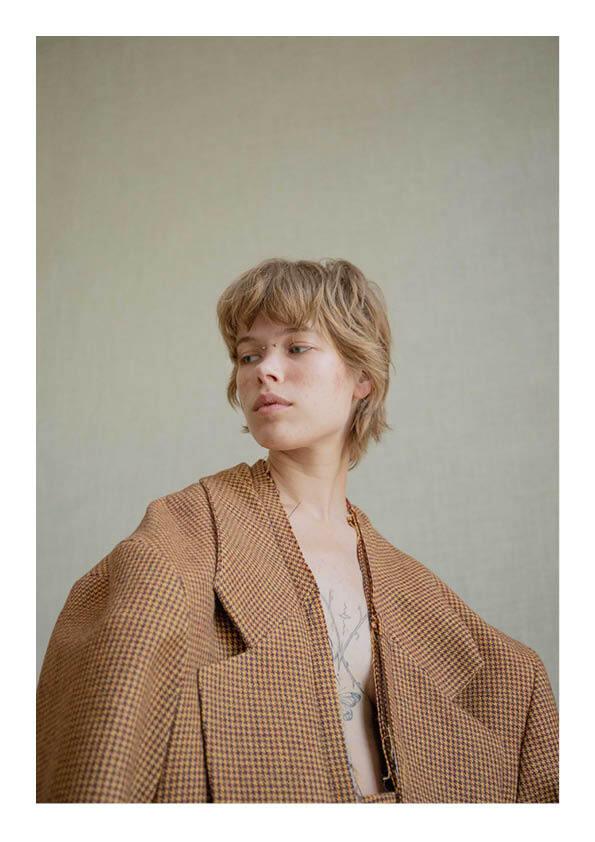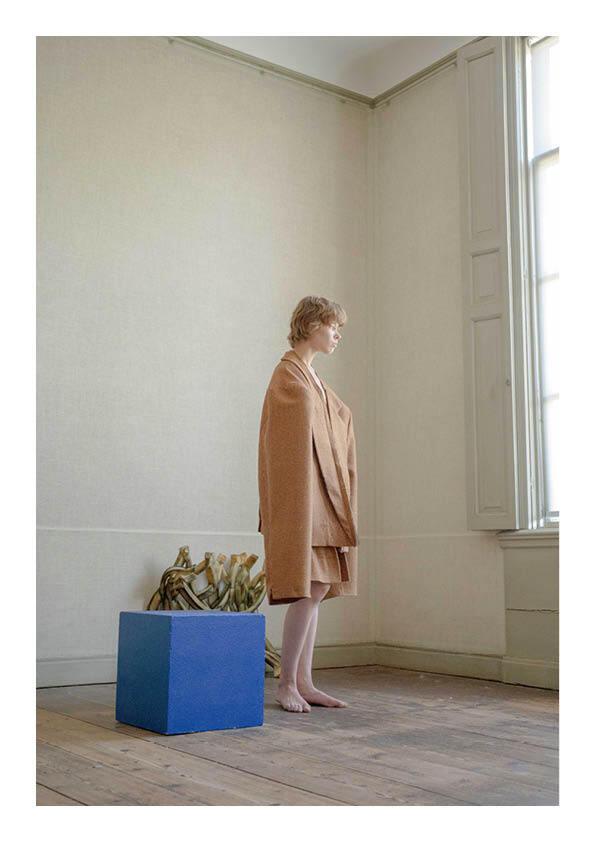 Prints
My name is Rein Klomp, a fairly recent alumni from HKU Illustration, based in Utrecht. My work consists of an eclectic mix of straying from perfection, alienation and playful discomfort. Mostly portrayed in illustrations and paintings by hand, with a subtle digitalised touch. Sometimes my work carries a clear narrative, other times it can be unprejudiced; open to interpretation. 
You are more than welcome to take a look on my website and socials to see a wider variety of work.
https://cargocollective.com/rklomp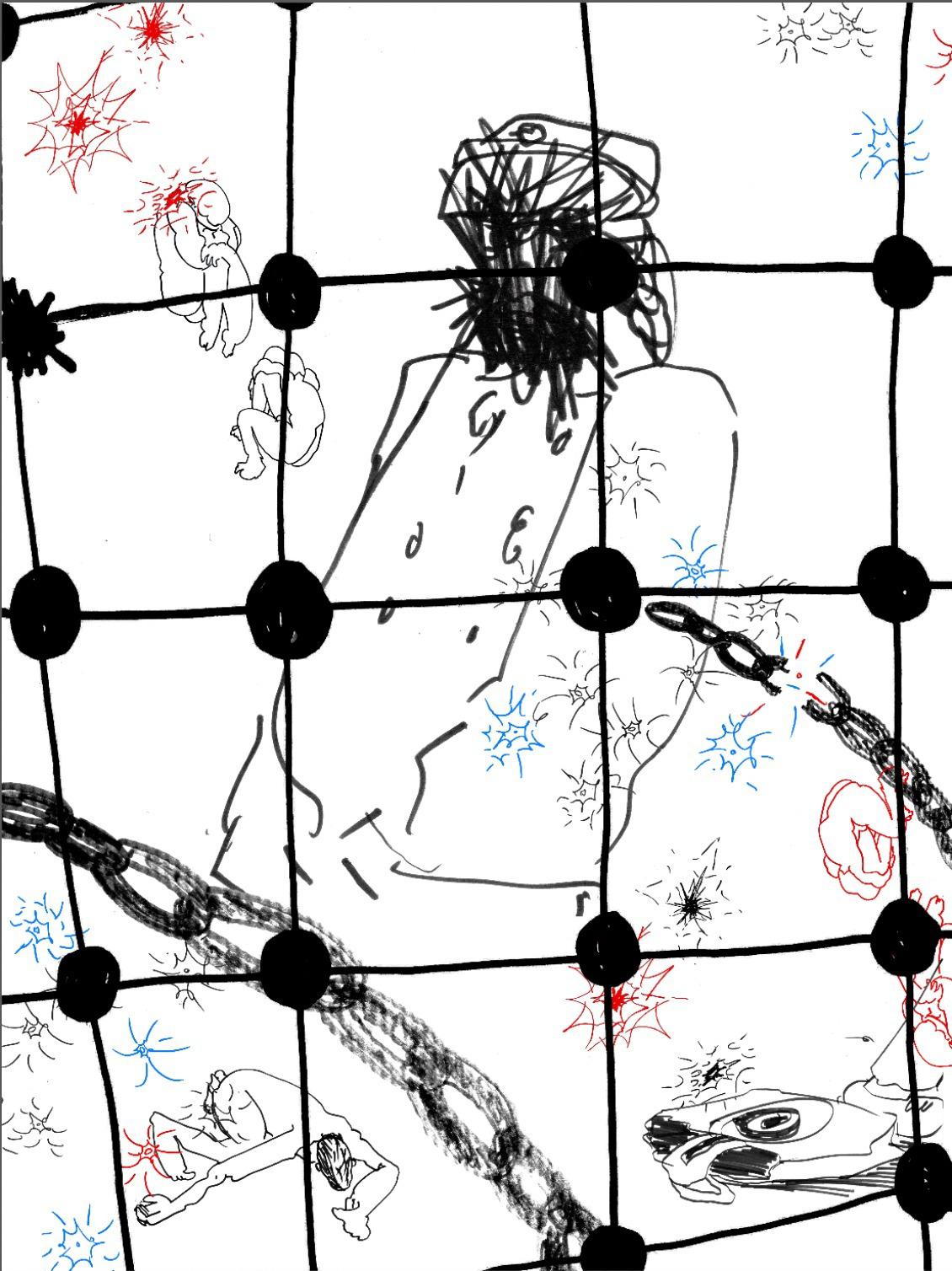 When Angela had told me the story which initiated this project and shared what she envisioned for it, I immediately got enthusiastic and the ideas for this project started to flow into my mind. 
During this process we played a friendly game of visual and conceptual ping-pong. During these matches we merged and discarded some of our work to uncover the right balance and nuance, to find a right perspective on this intriguing an inevitable topic. 
The concept inspired me to tell two separate naratives and a scene. 
I used different pattern pieces from the clothes to create a sequence; one showing a person who's overcome the battle with uniformity and the other who is drifting more and more away from being their truest self. The pattern pieces for the legging, show us a scene of somebody in a chaotic discrepancy between these two states. 
I think that combining our disciplines and professions can show that it's possible to tell a layered story within fashion and illustration, without it just being a print on a piece of cloth.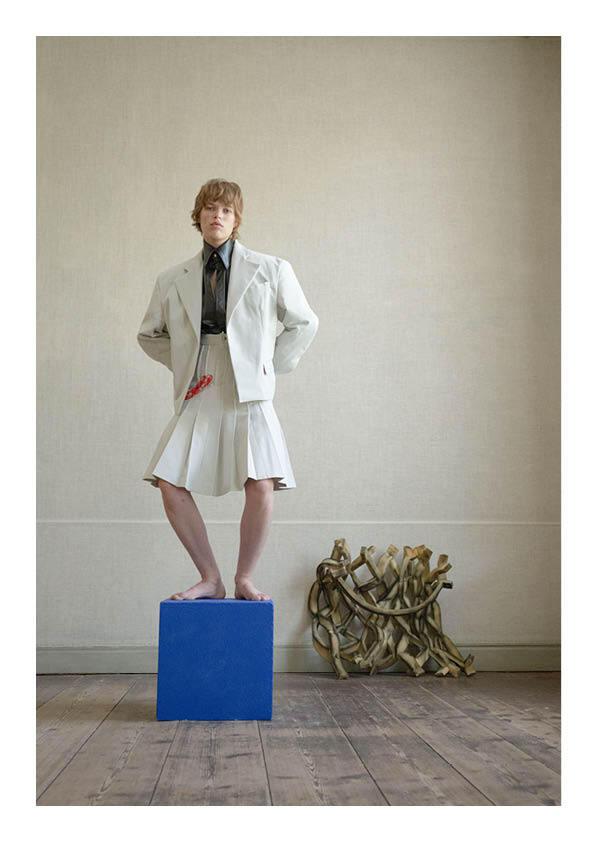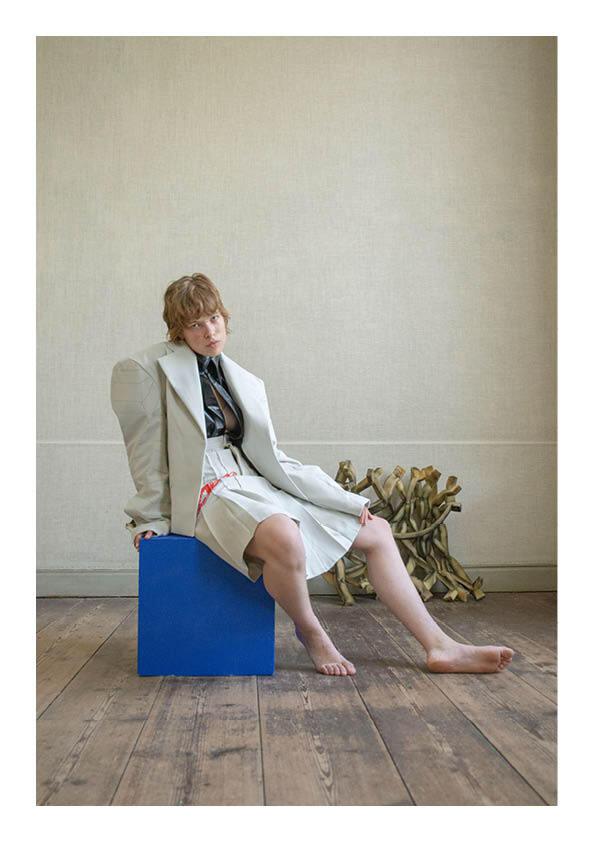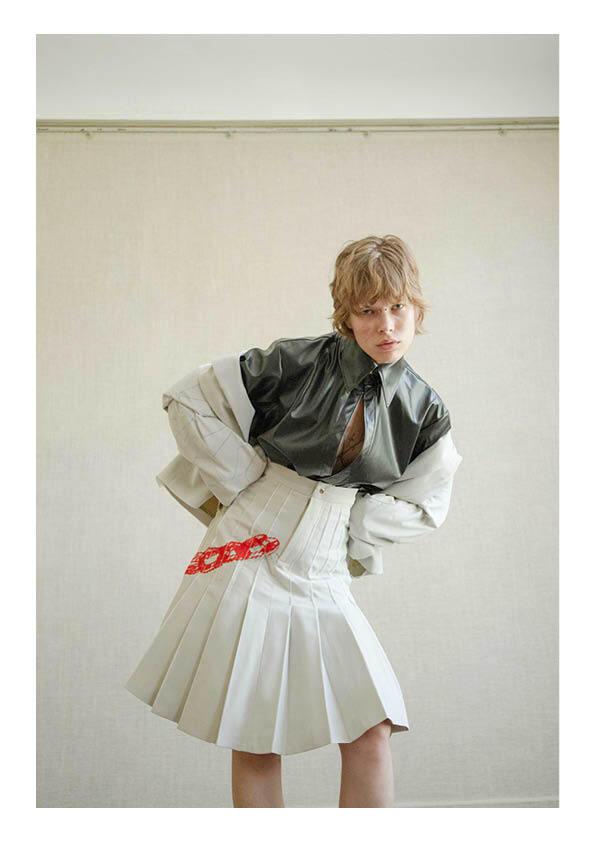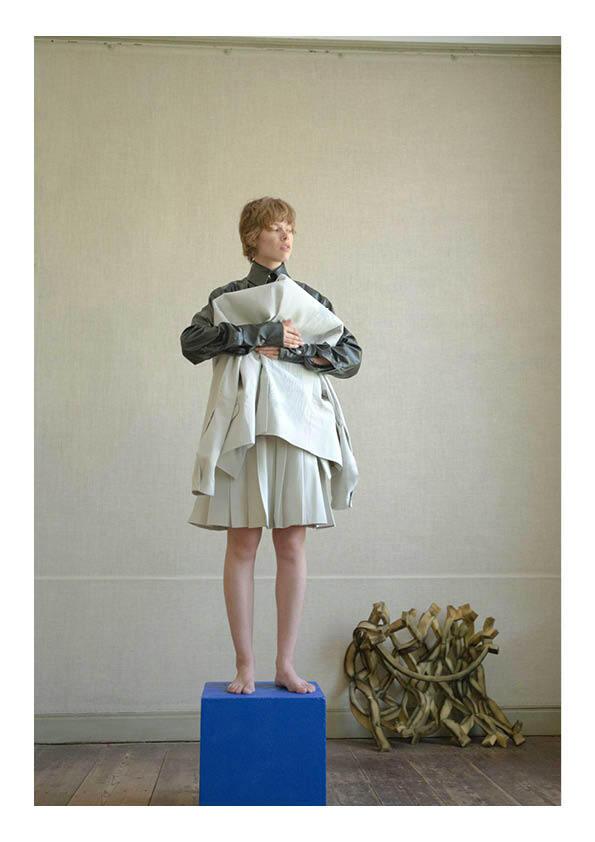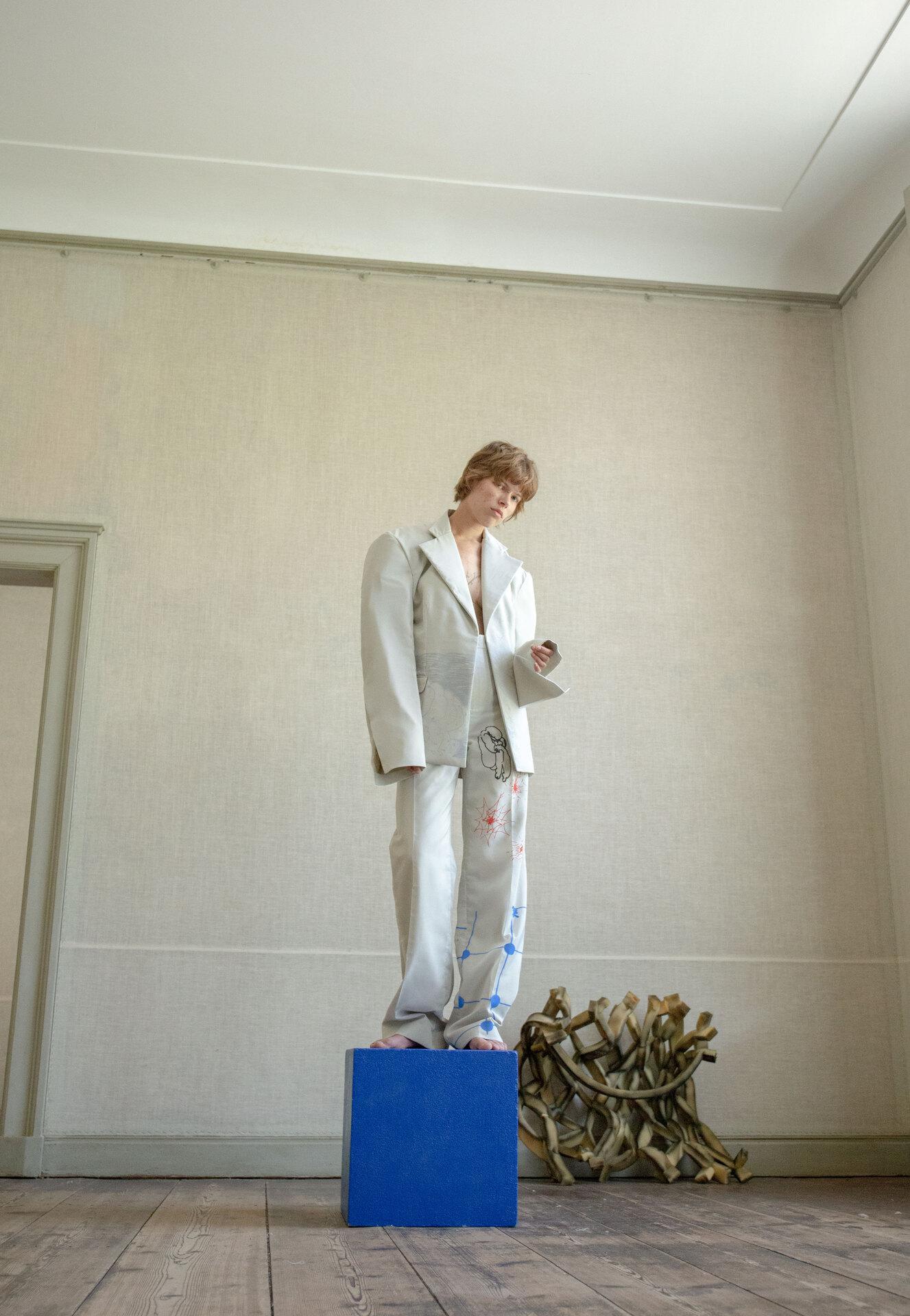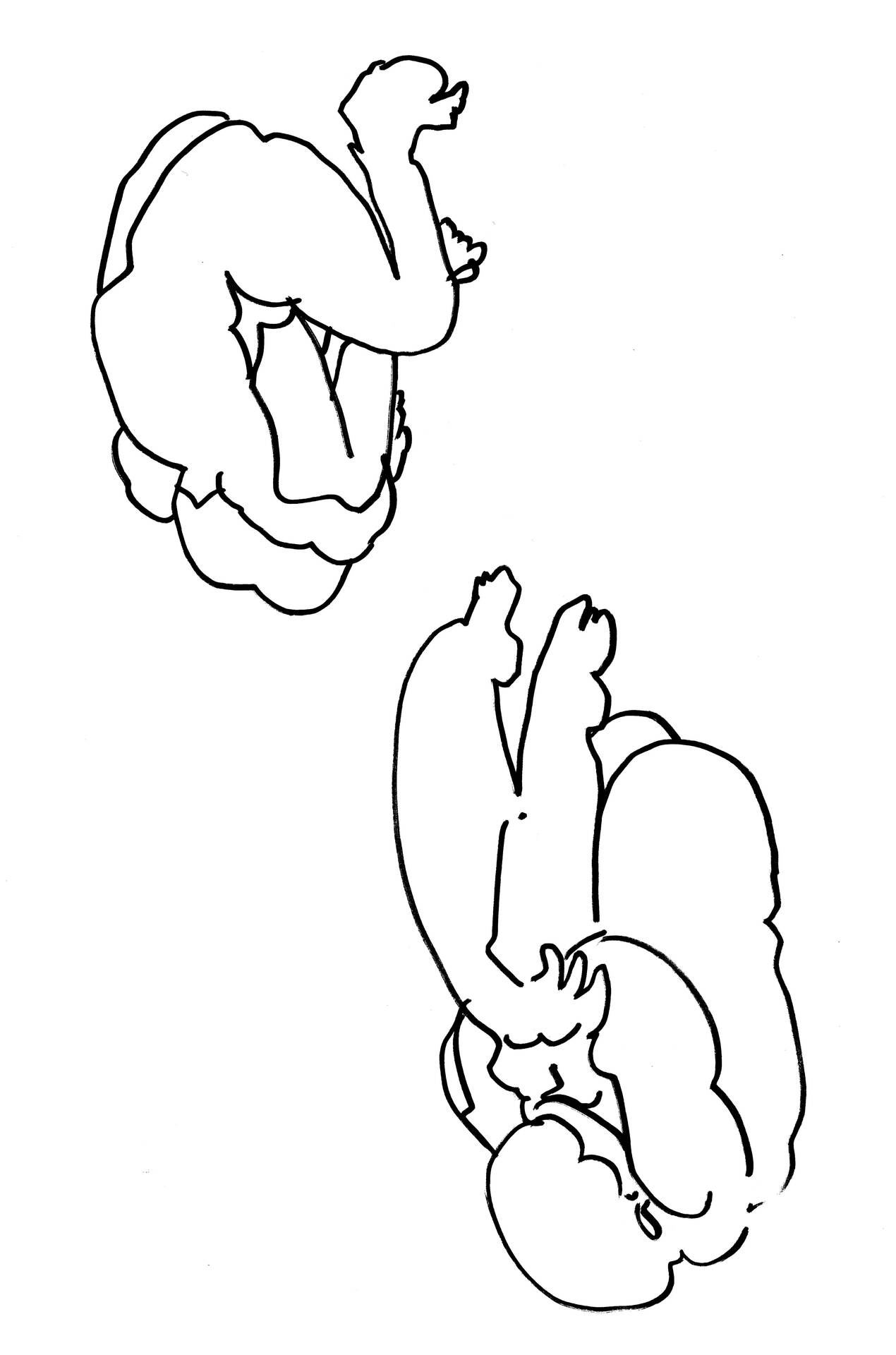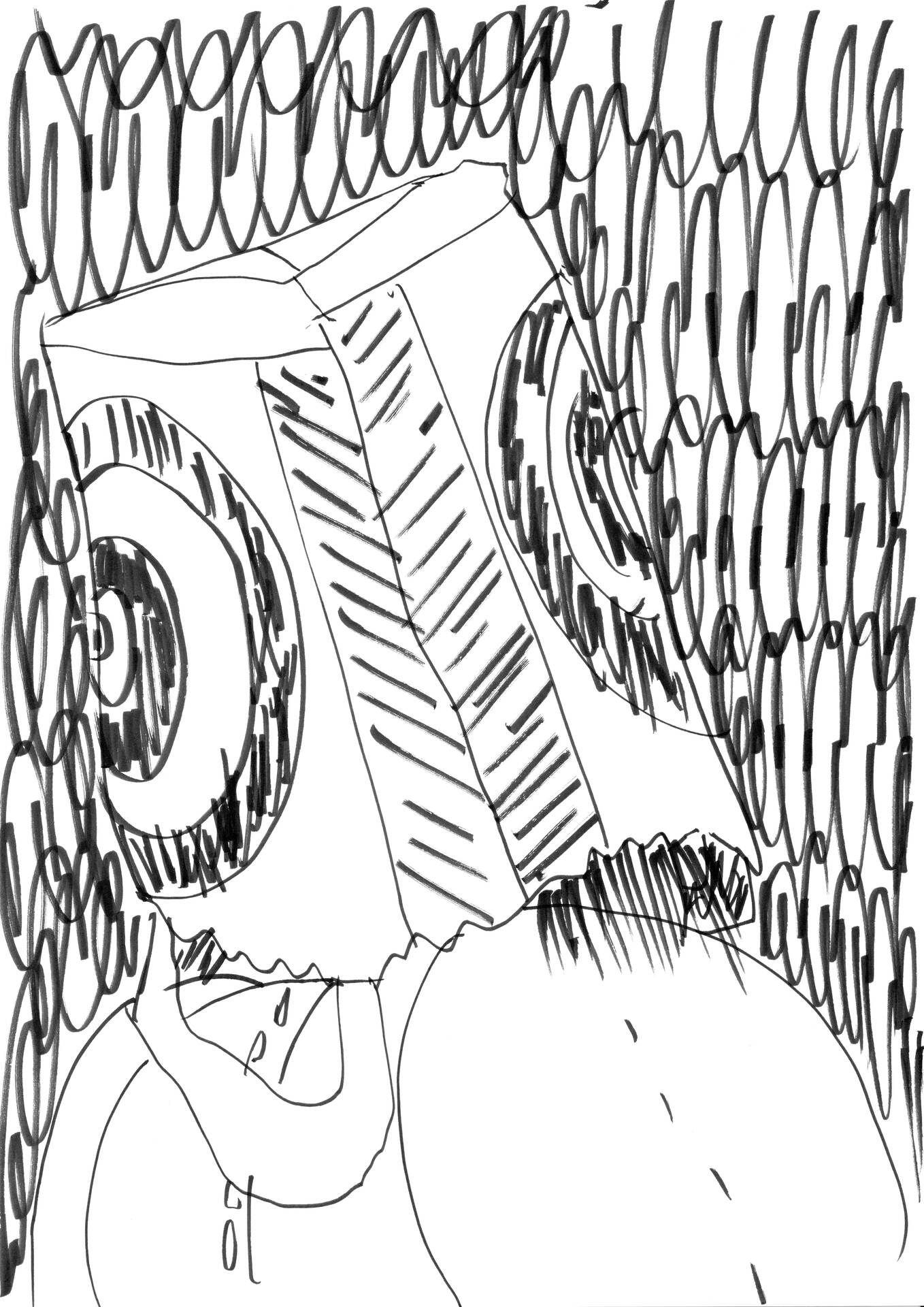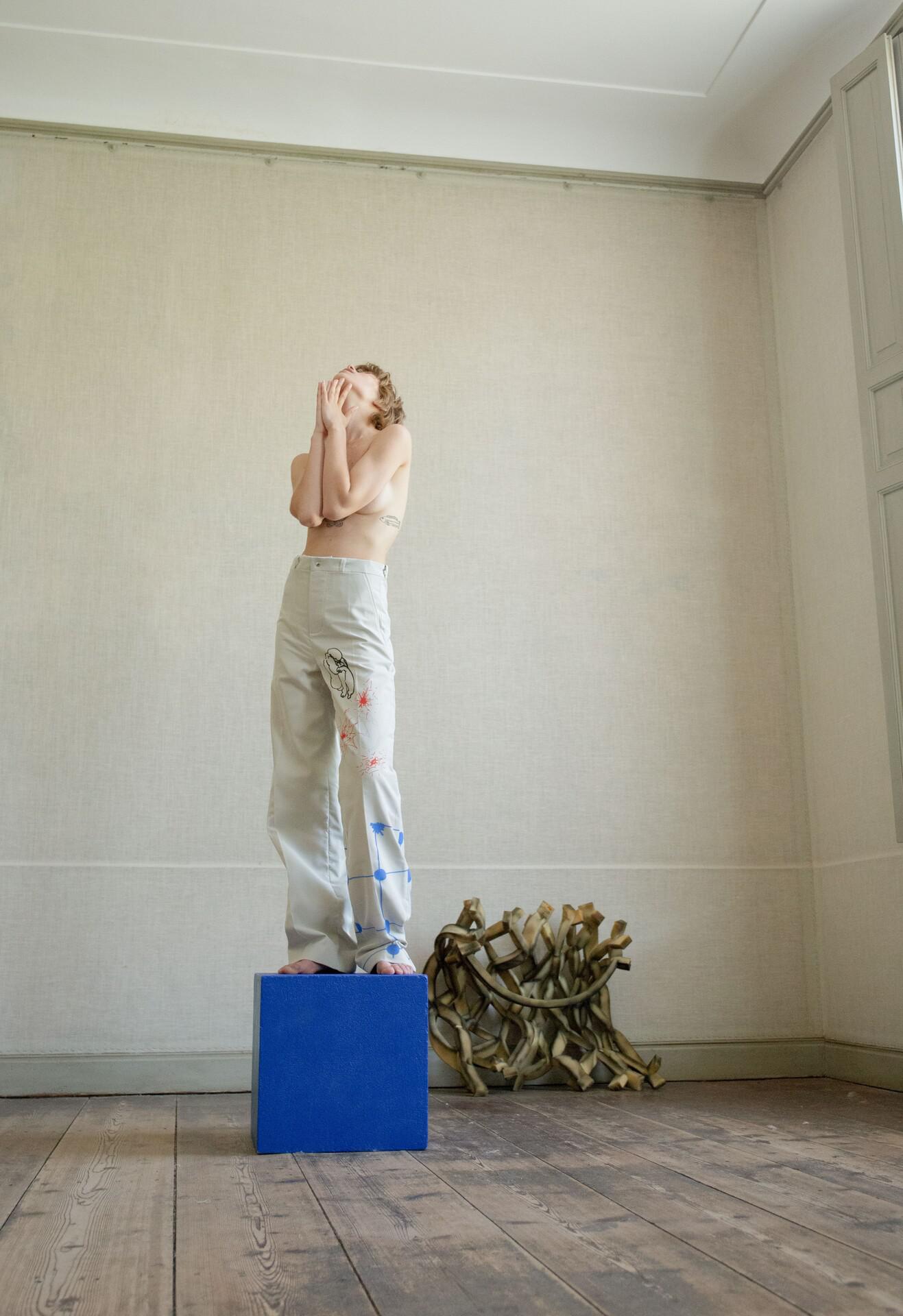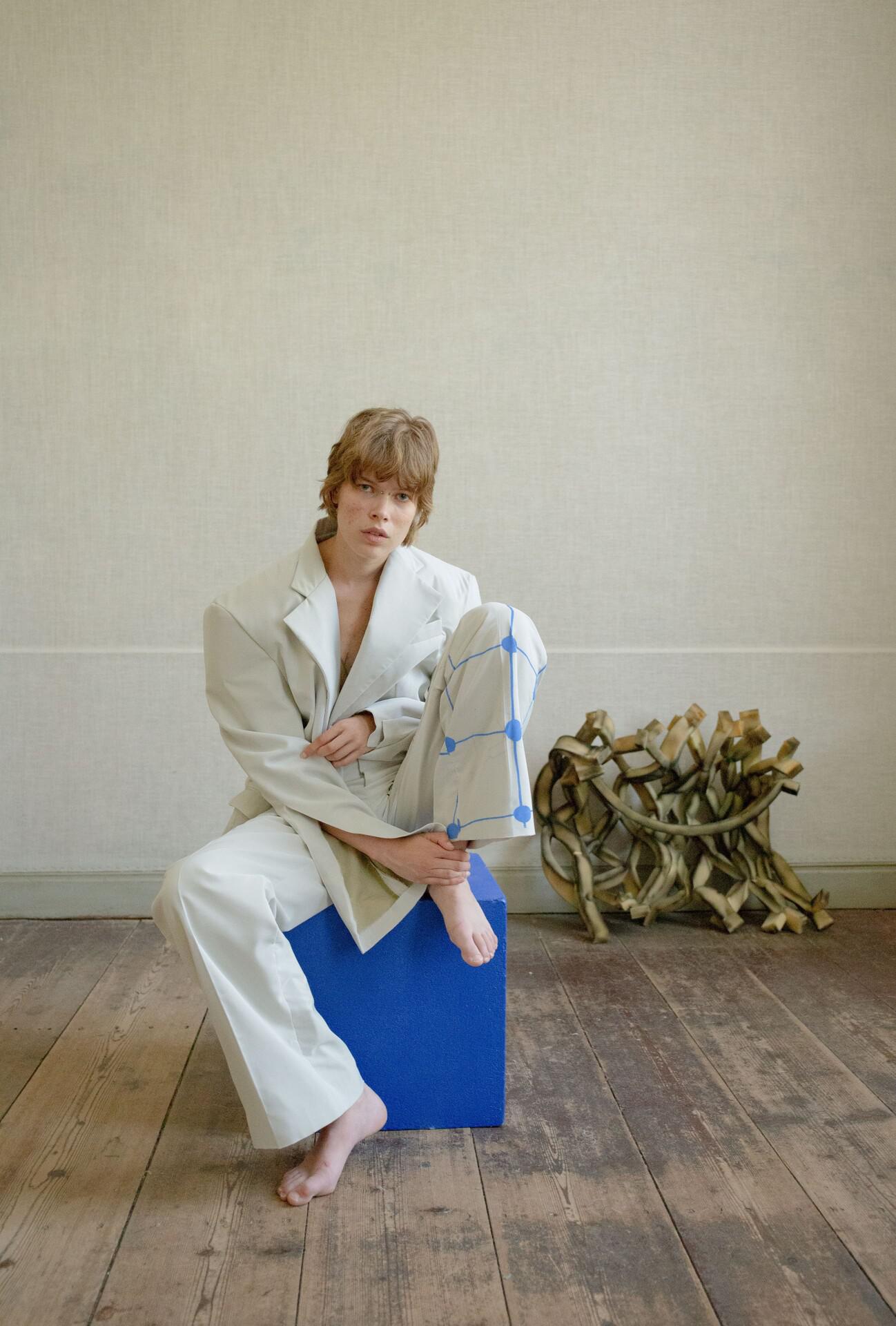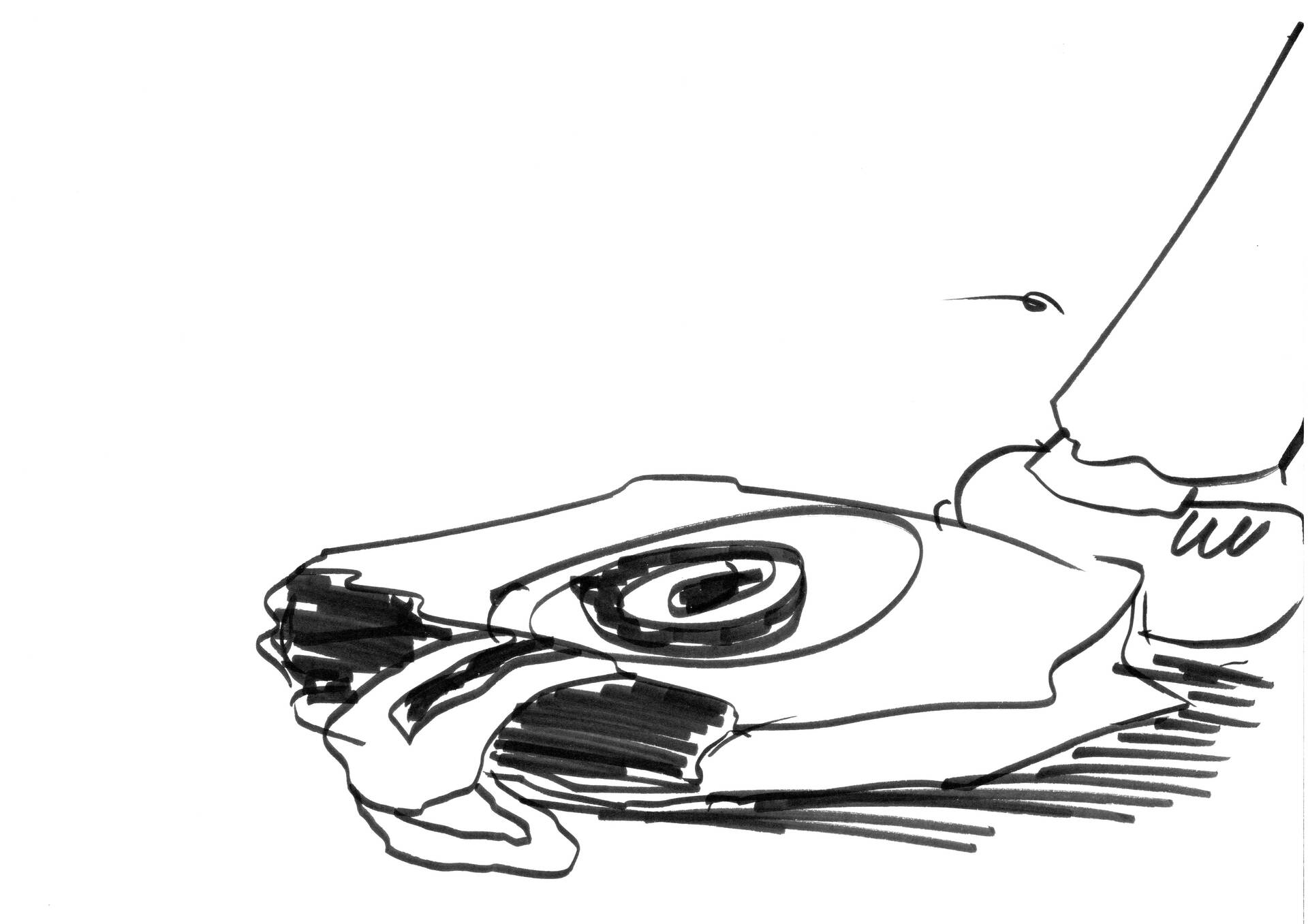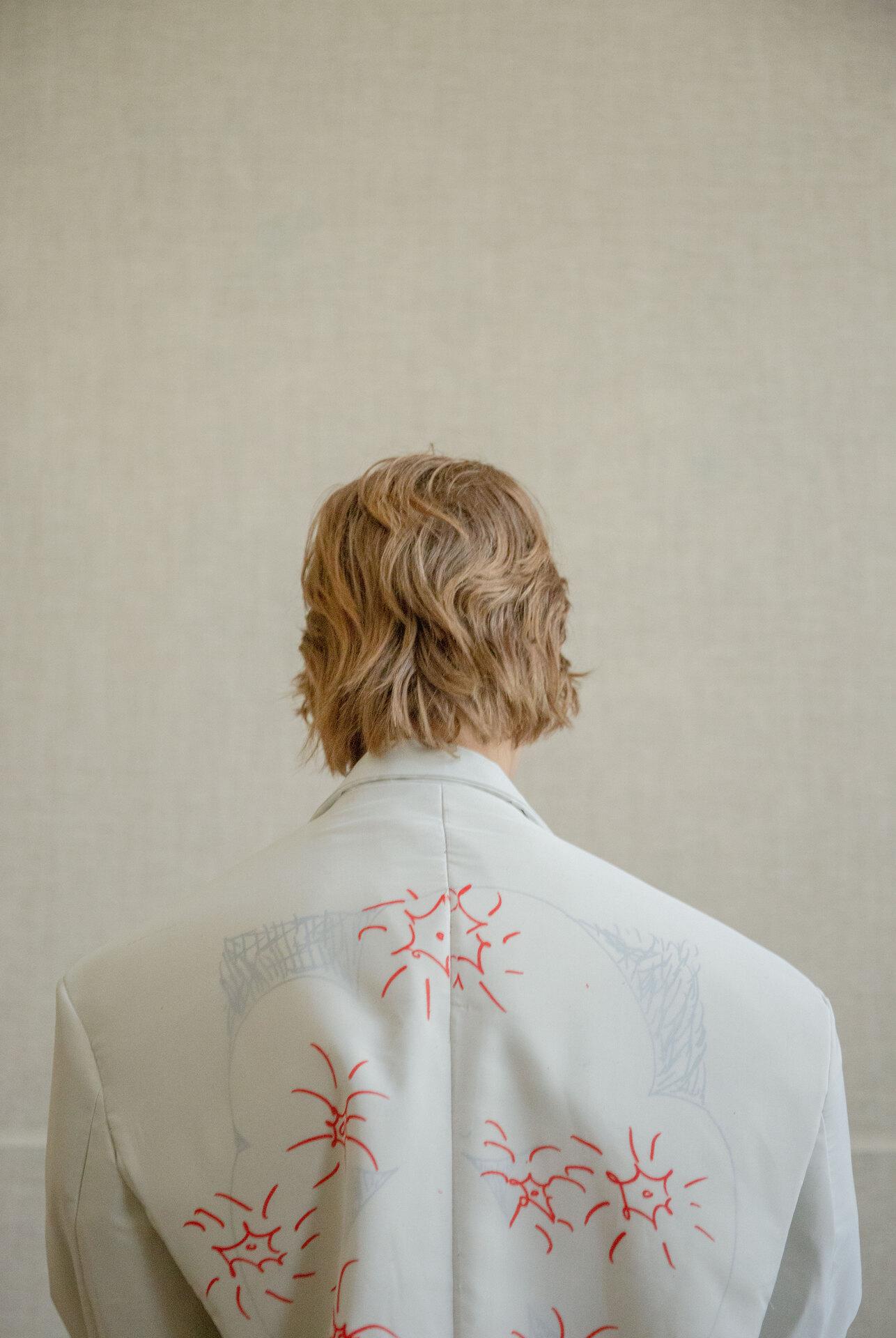 Credits
Prints:
Rein Klomp, Instagram @rein_carnatie, @rein_klomp
website https://cargocollective.com/rklomp 
Photography:
Eddy Segard, Instagram @eddysegard 
Model:
Bianca Huisman
Special thanks to
Lotte Walrave and Landhuis Oud Amelisweerd
Bianca Huisman
Contact
E-mail: angelaseg31@gmail.com
Looking for collaborations of all sorts. if interested feel free to contact me.