The presenter has activated the presenter mode. Would you like to follow?
Follow presenter
You are following the presenter.
Stop following presenter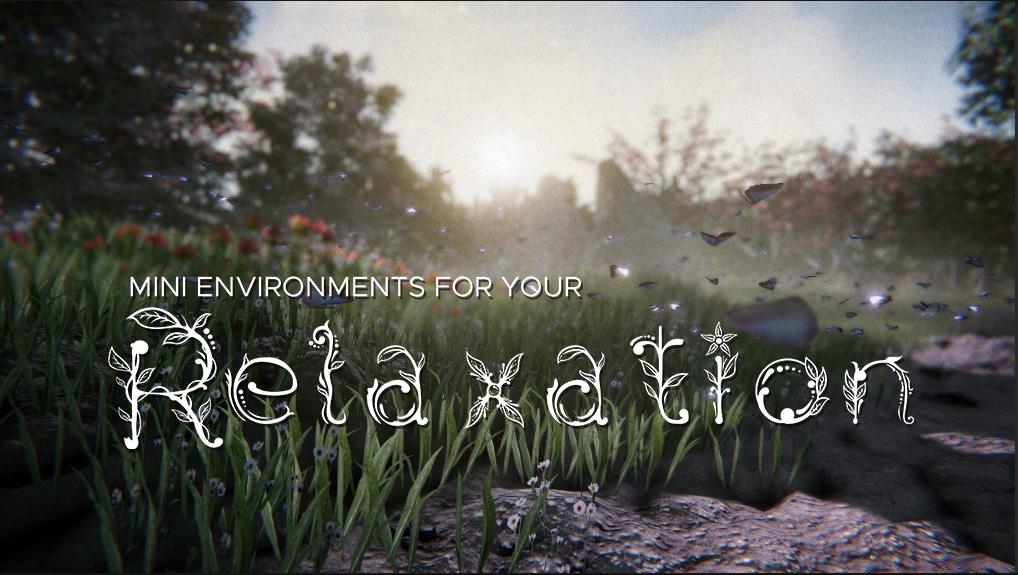 About the project:
These mini environments are created for people who need relaxation after a hard, exhausting, and busy day.
It can also be used in between breaks for short sessions of relaxation.
There are 3 environments that are situated in nature. 
Here, players can enjoy nature as they explore or just want to chill. 
Each environment has its own music and identity. 
The difference between these digital environments and real-life environments is that the player
can enjoy nature that isn't found in their backyard or native to the land where they reside. 
The open field: 
This environment is an open field filled with flowers of various colors and surrounded by trees. 
This area is filled with butterflies as well, inspired by the monarch butterfly sanctuary.