The presenter has activated the presenter mode. Would you like to follow?
Follow presenter
You are following the presenter.
Stop following presenter
I have worked on an extravagant 3D character that would fit into the context of the film 'The Secret World of Arrietty', which is based on the book 'The Borrowers'. Her name is Mimosa, she makes shoes and is a collector of trinkets. As a Borrower she is about twelve centimeter tall, but her height does not limit her ambition. Always searching for the best and most beautiful materials, she struts through the world in her colourful attire and inventive camouflage. Being a Borrower means being a small person in a big world, borrowing supplies humans will barely miss like breadcrumbs, sugar and water. But for Mimosa this also means beads and patches of fabric from the hat shop, where she lives in the walls. She is designed to be able to fit in a stylized fun game, as a side character. Possibly a merchant of artisan who could offer side quests, shoes and interesting materials to the main character. This project has a heavy emphasis on character design, with the goal to visualise her in 3D. I chose to make Positive Extravagance one of her main focusses, because I wanted to explore flamboyance in a more positive light, than often seen in modern media. 
Below you will be able to see trailers, behind the scenes designs and other fun stuff about Mimosa.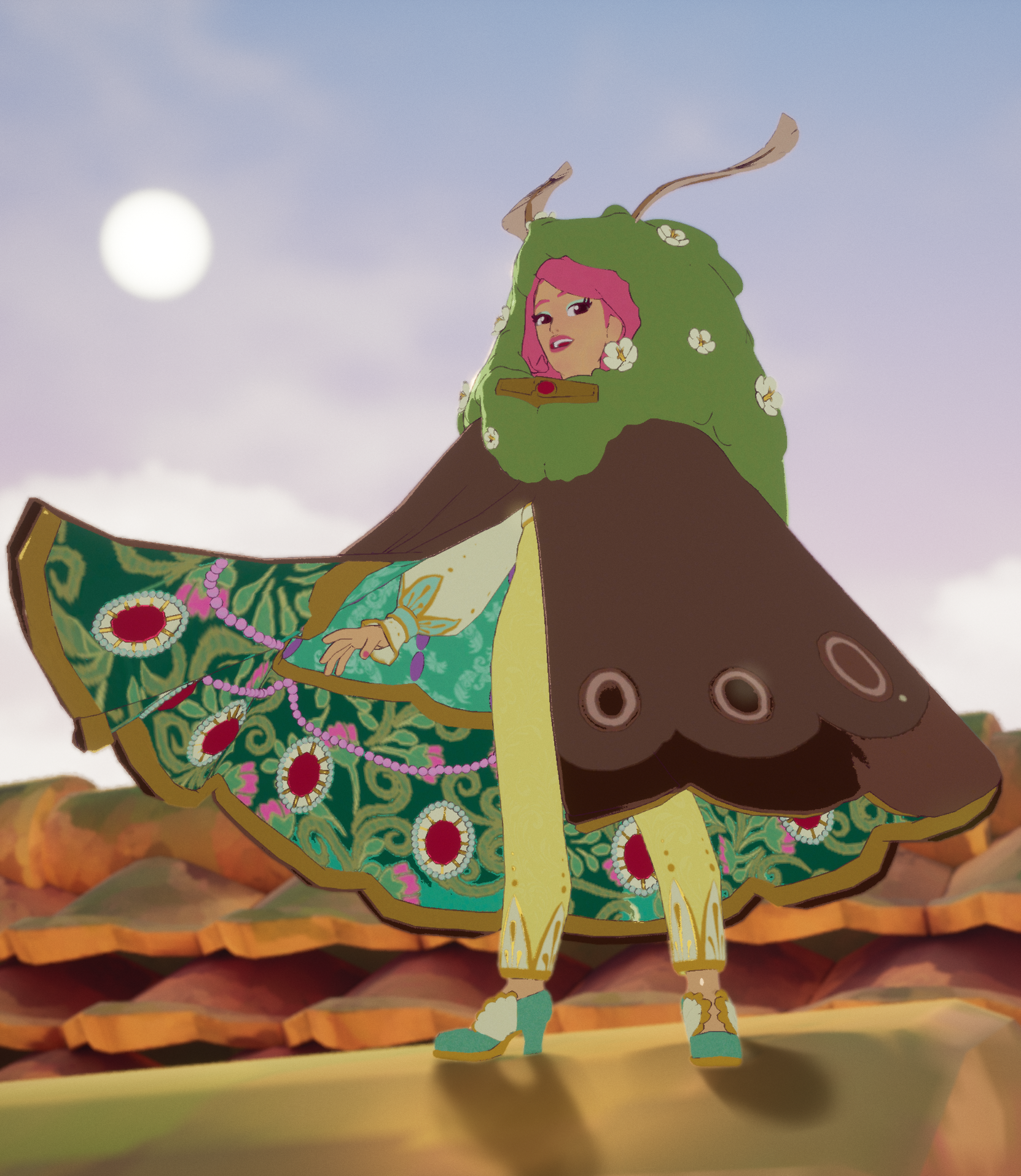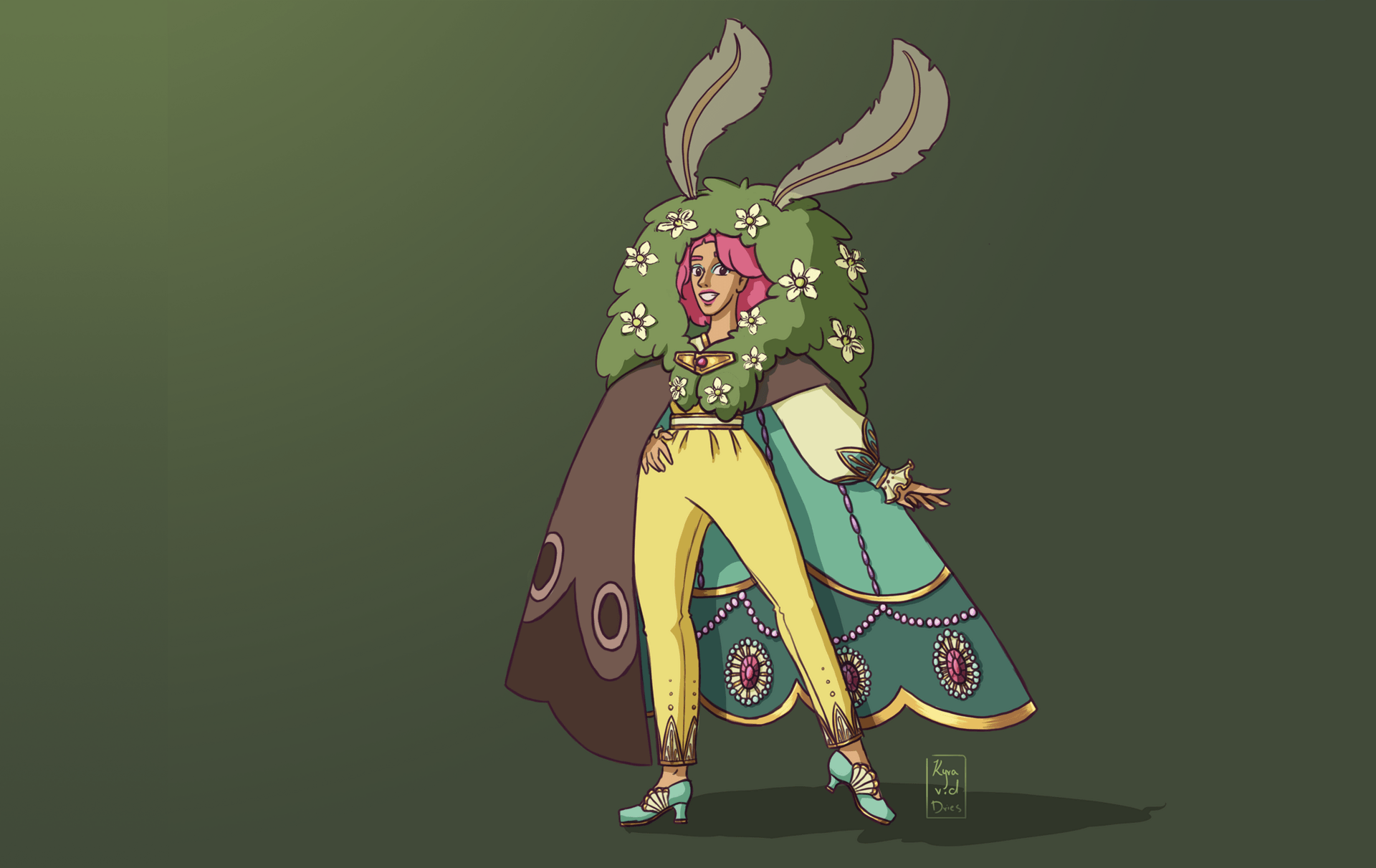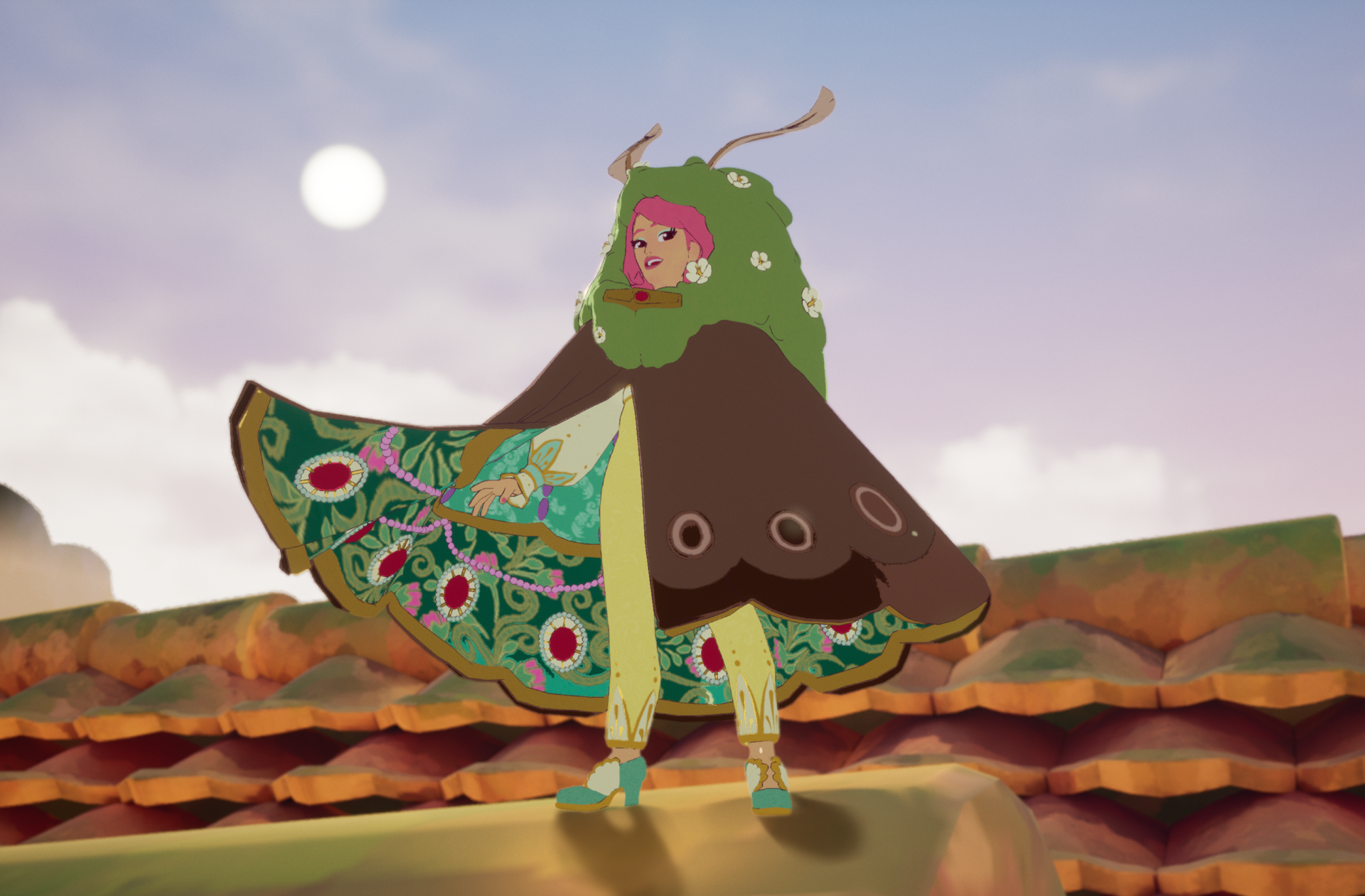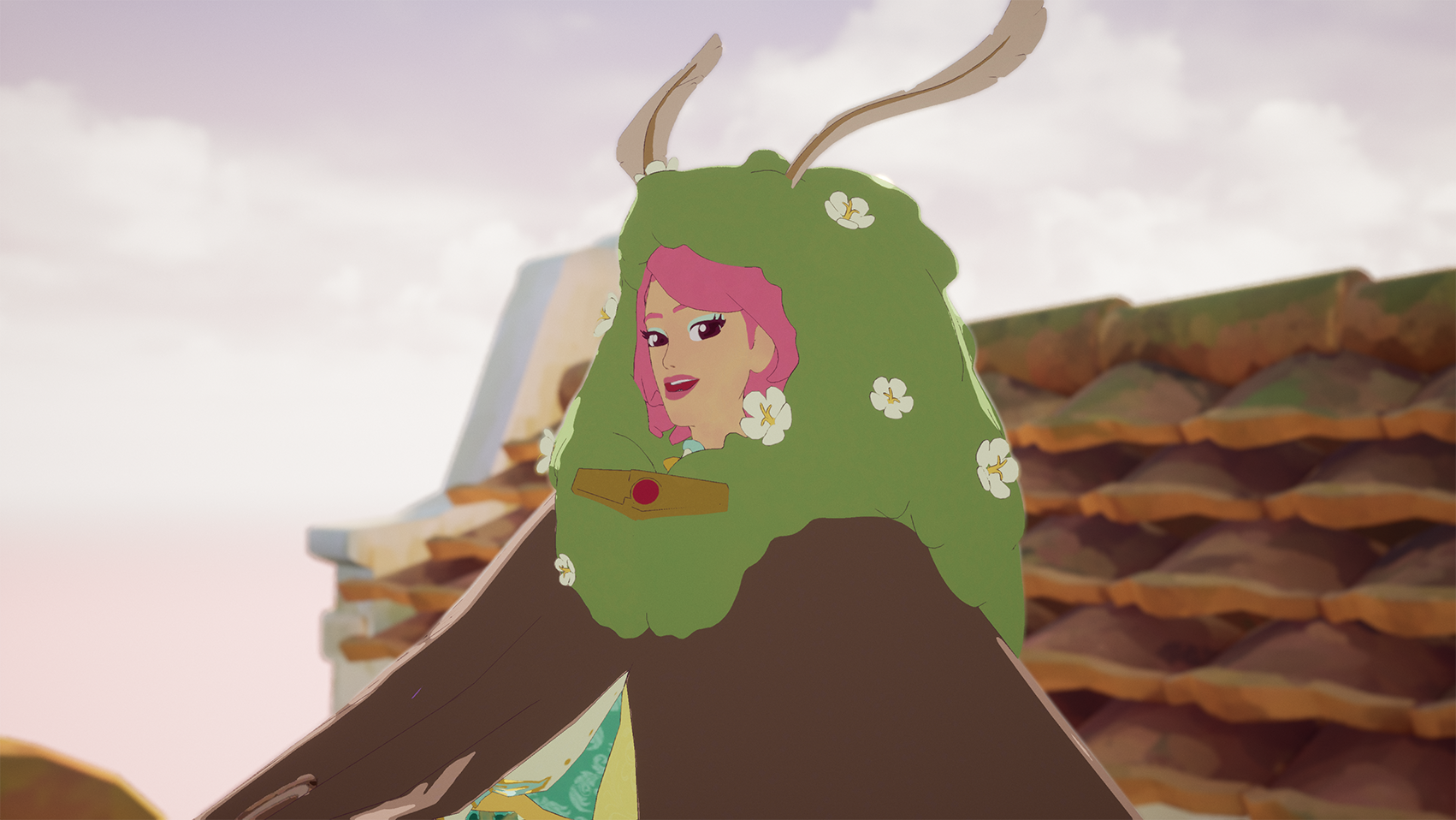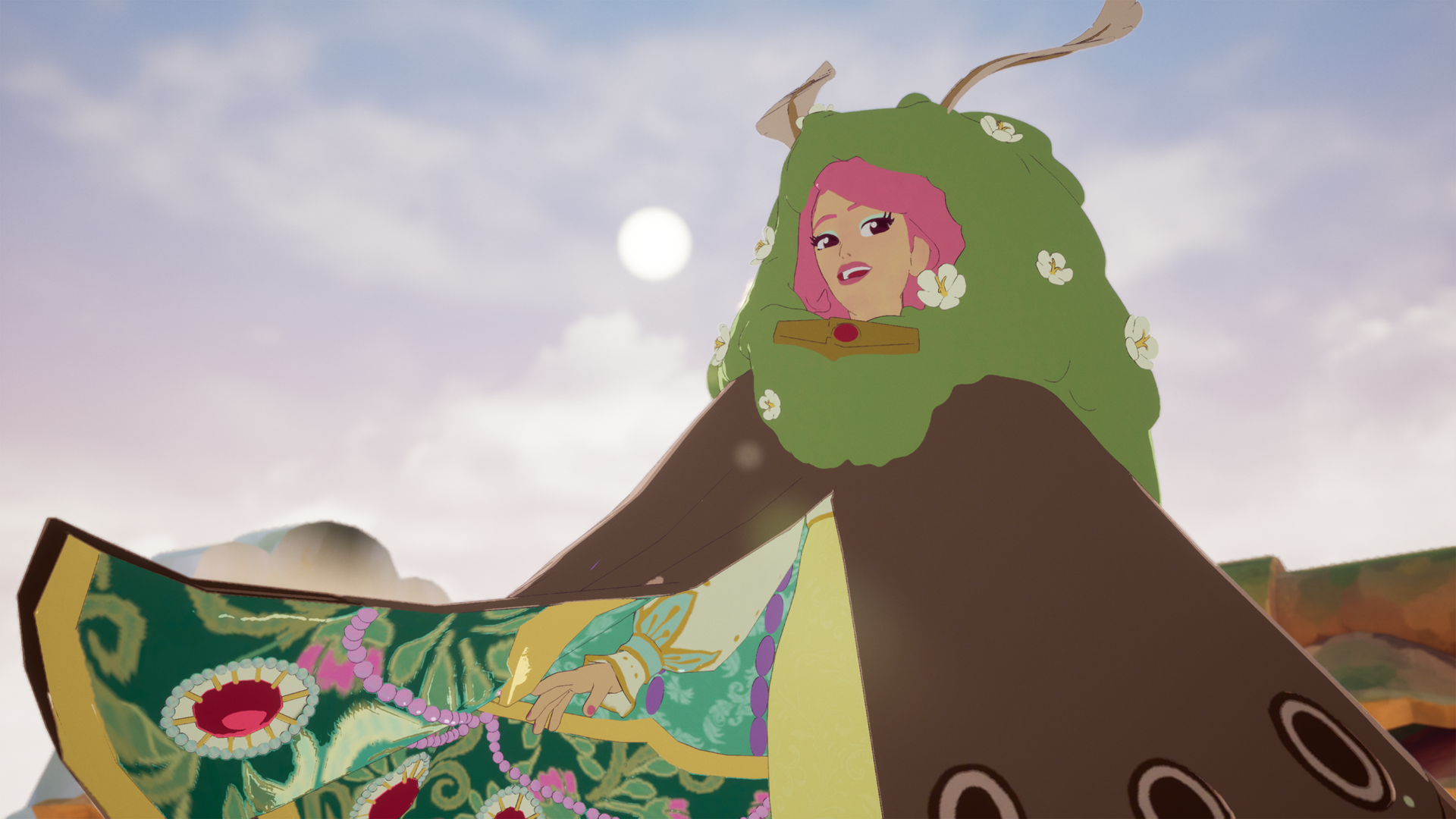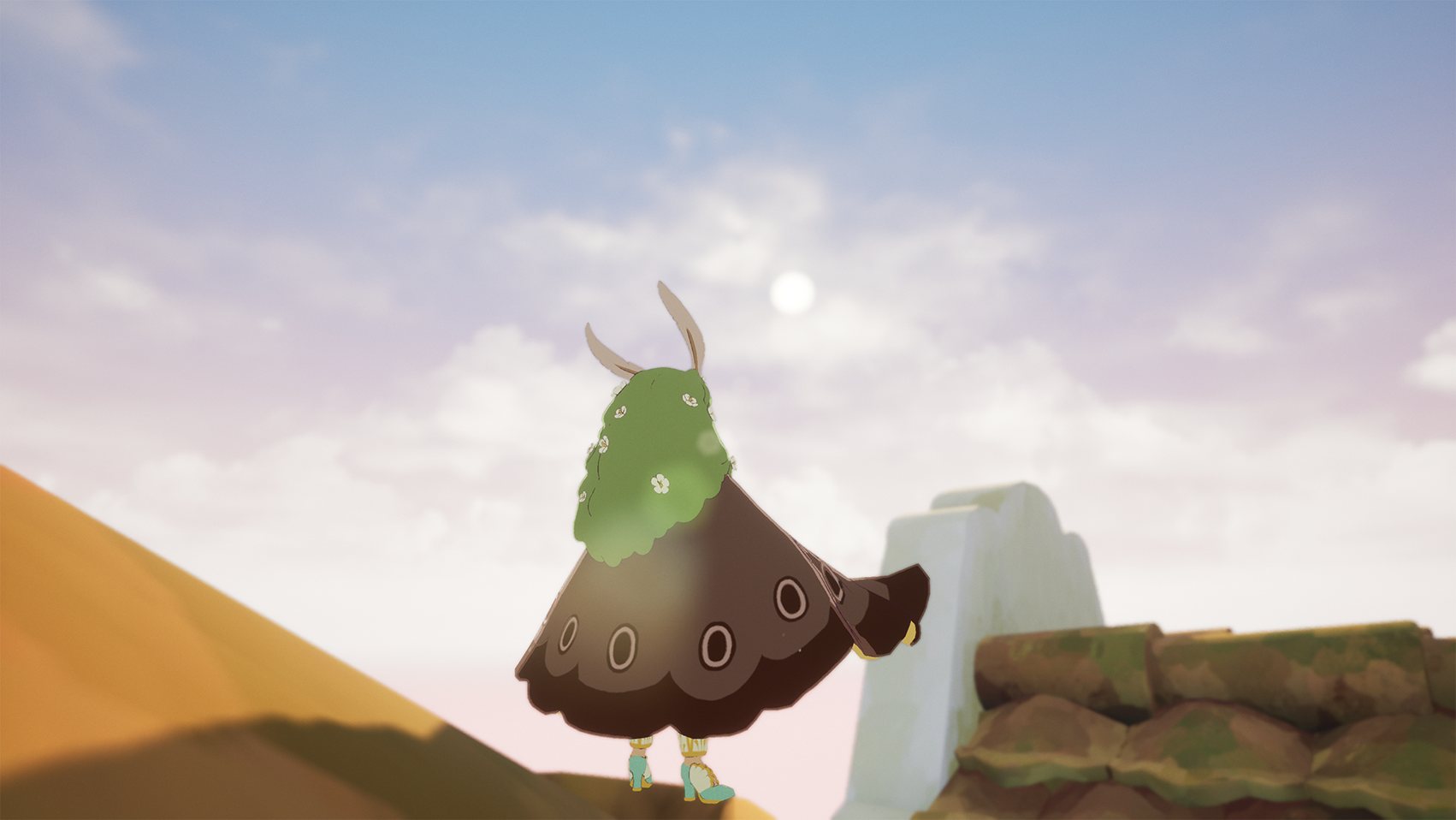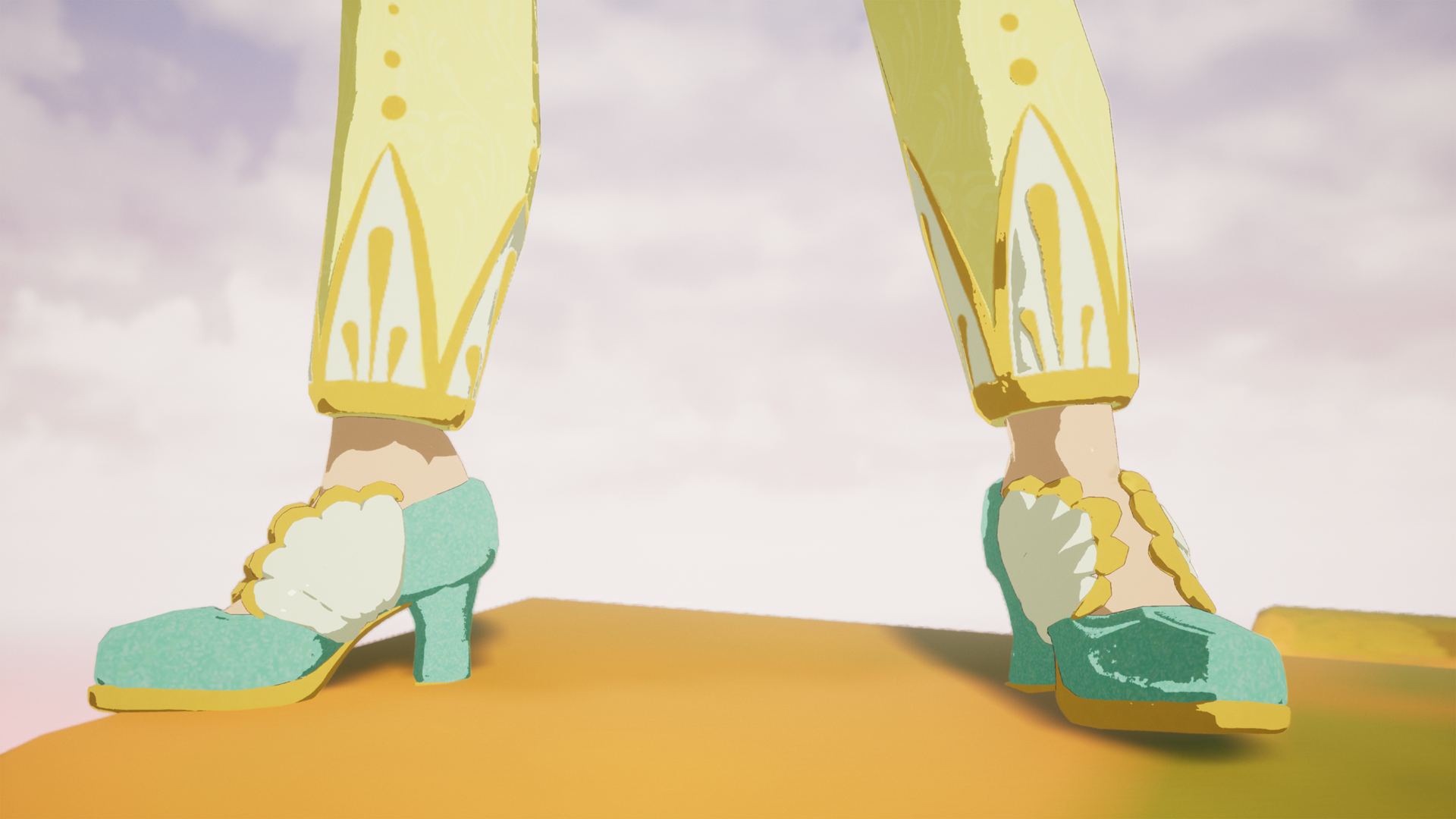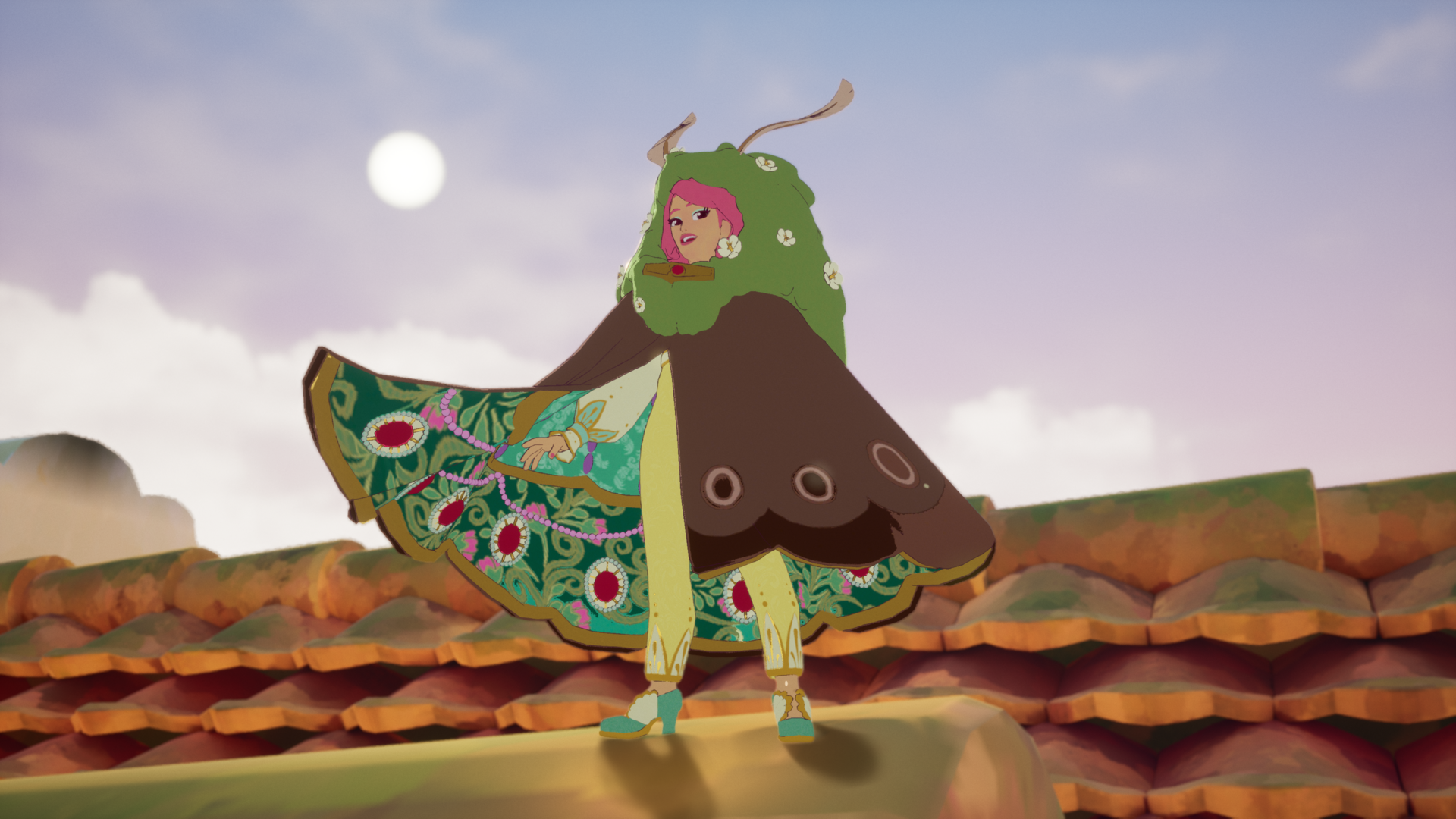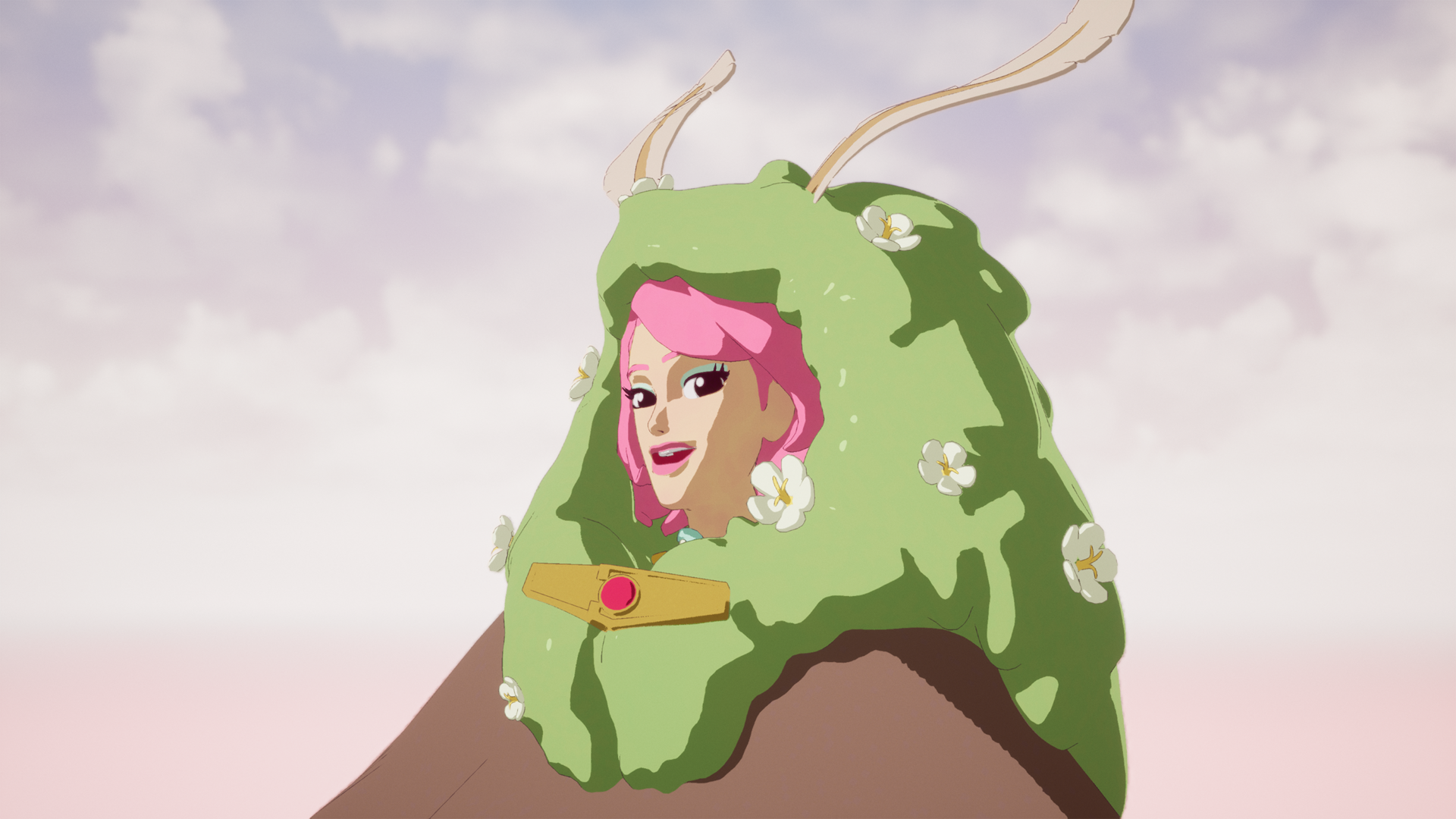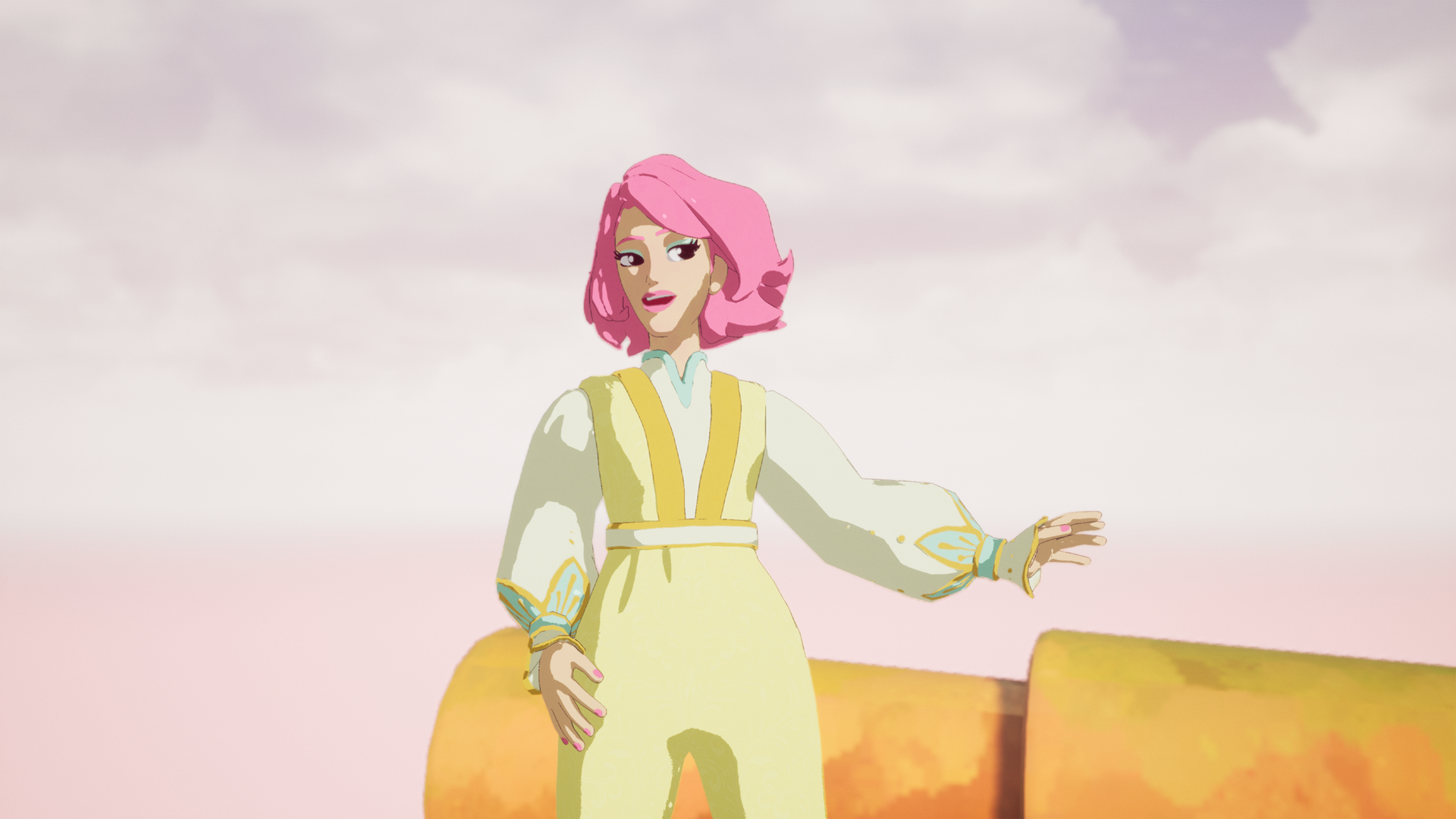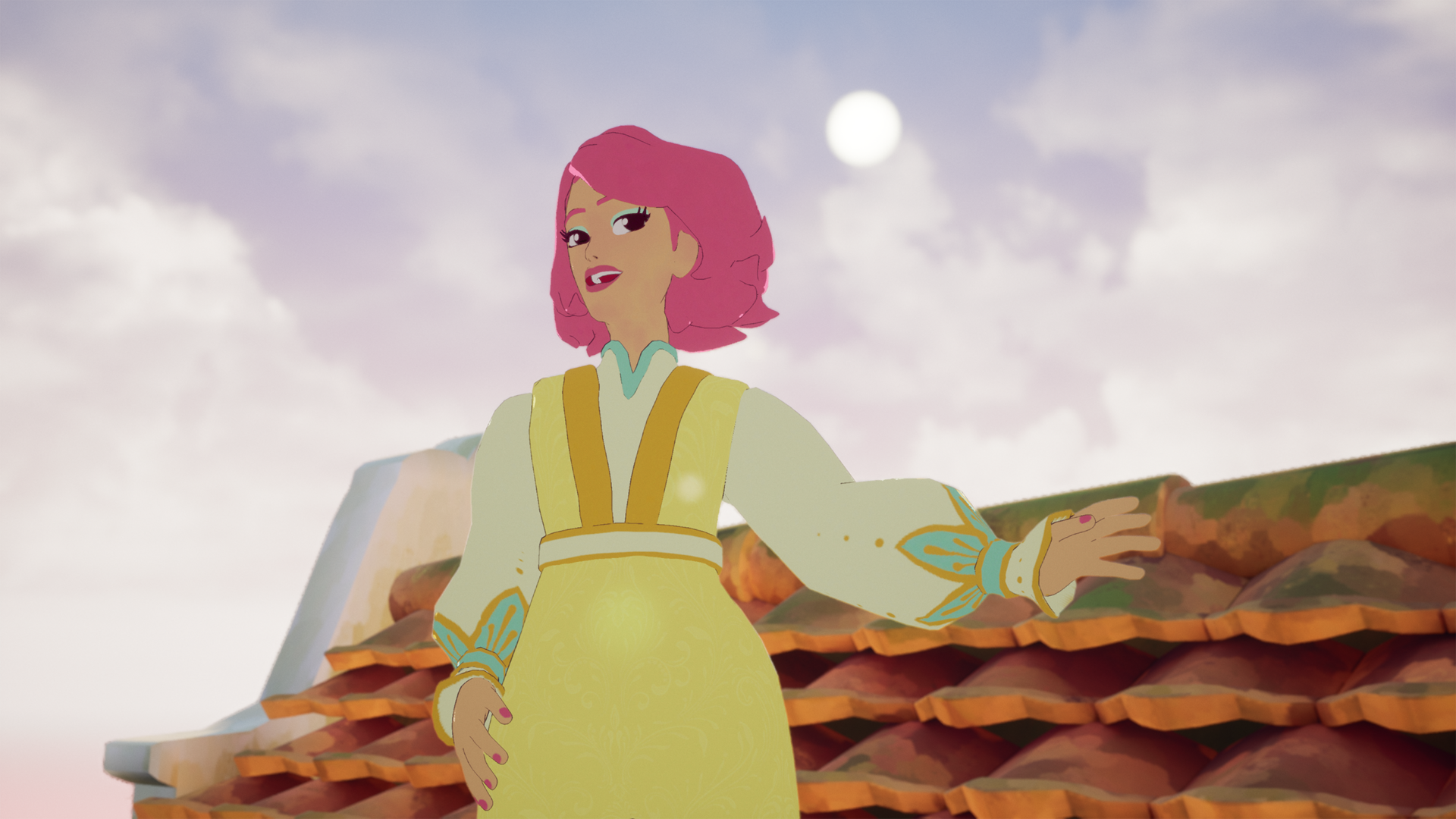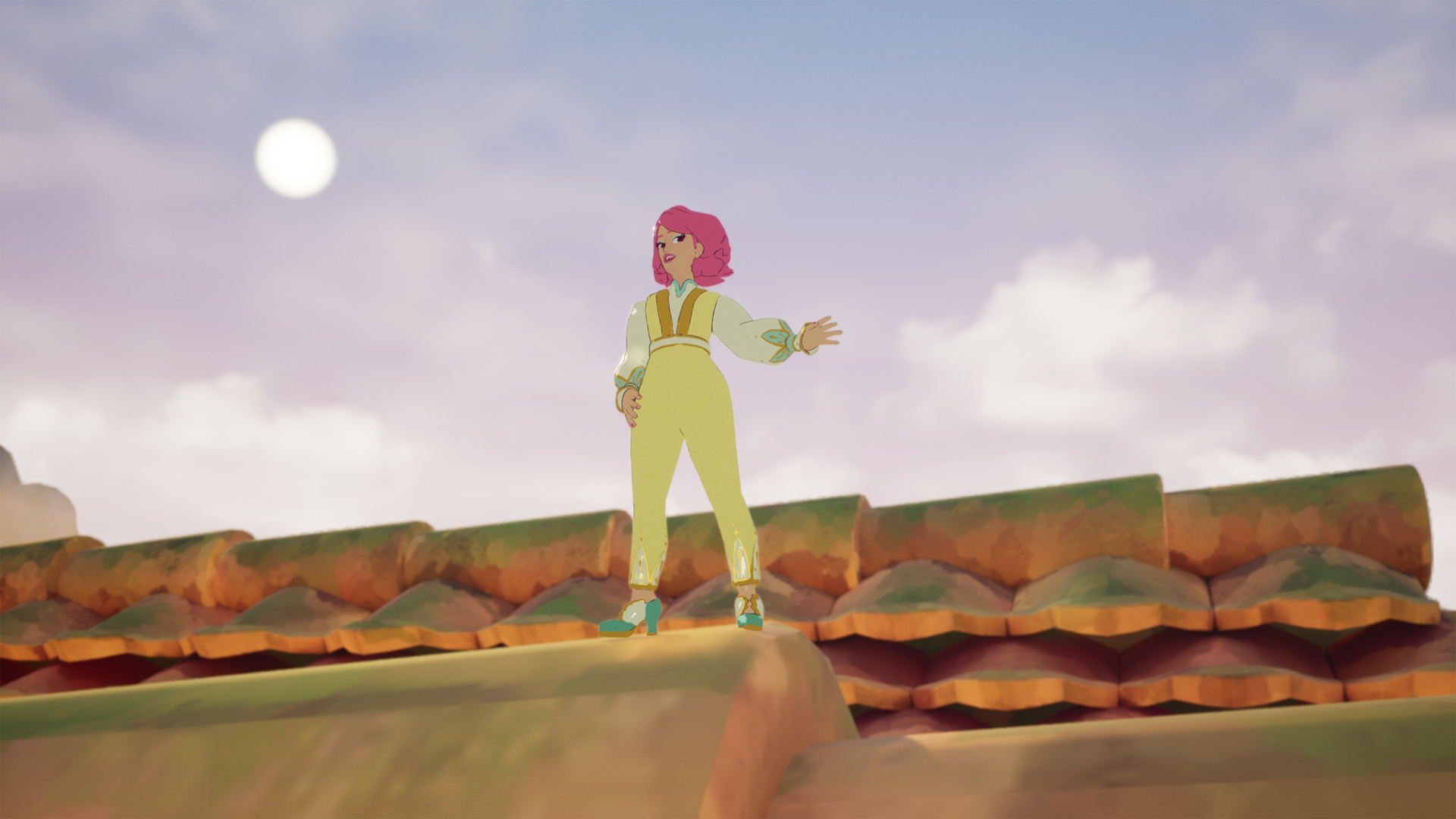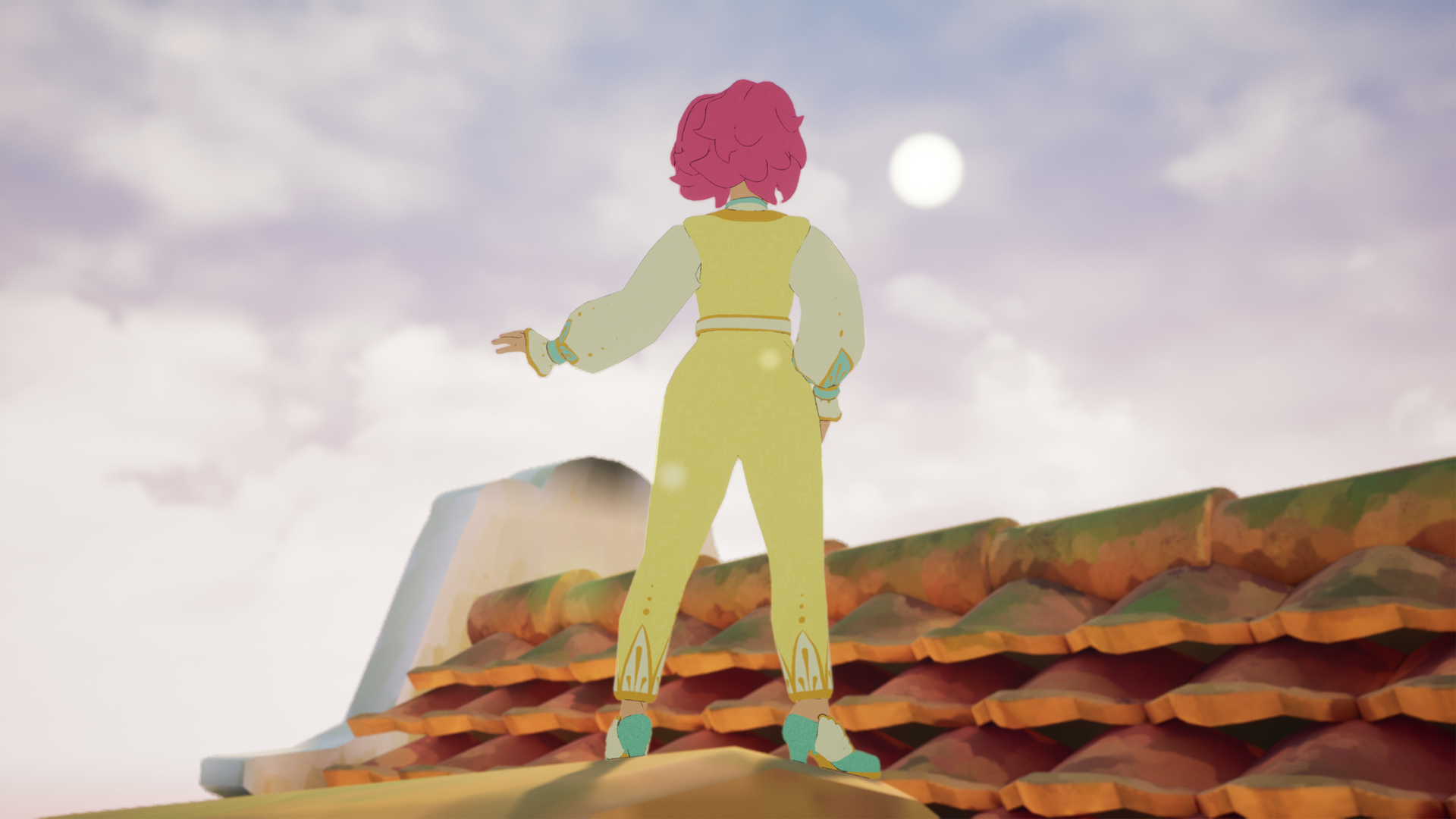 To get to this final design a lot of sketching and experimenting was done.
Below you can see some of the most crucial design phases for Mimosa from the latest iterations to the first steps!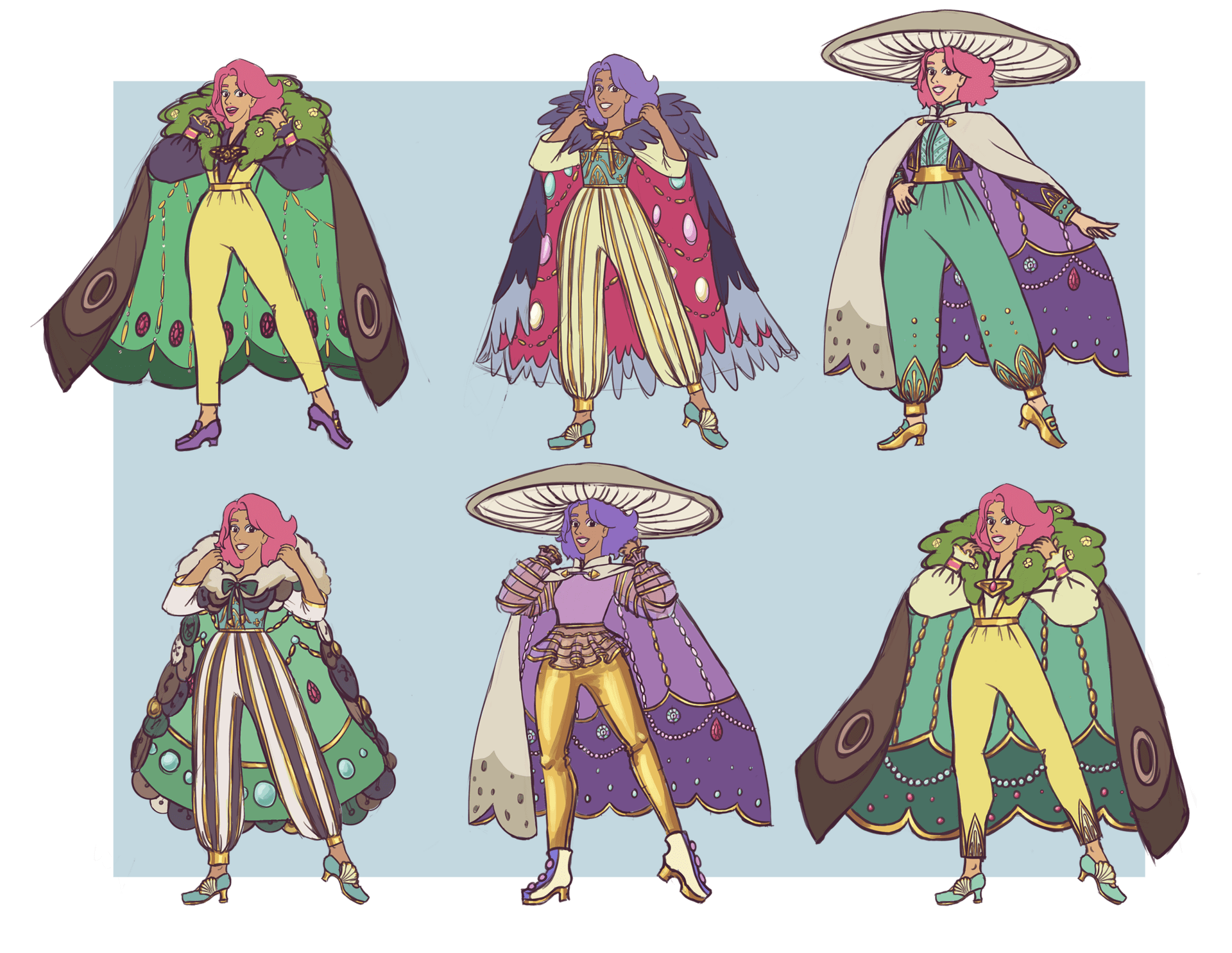 Designs for the camouflage and fashion combinations for the character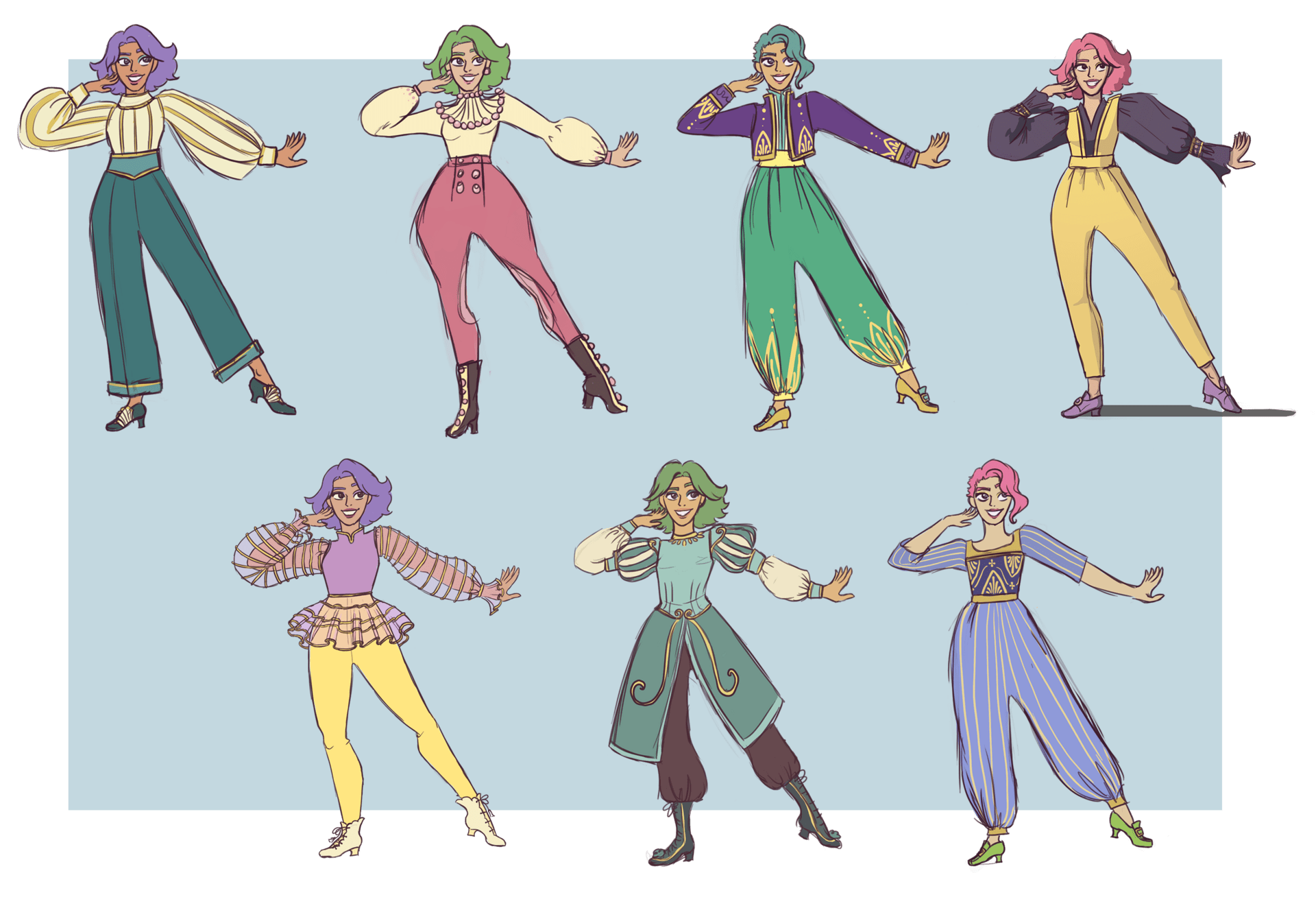 Designs for Mimosa's fashion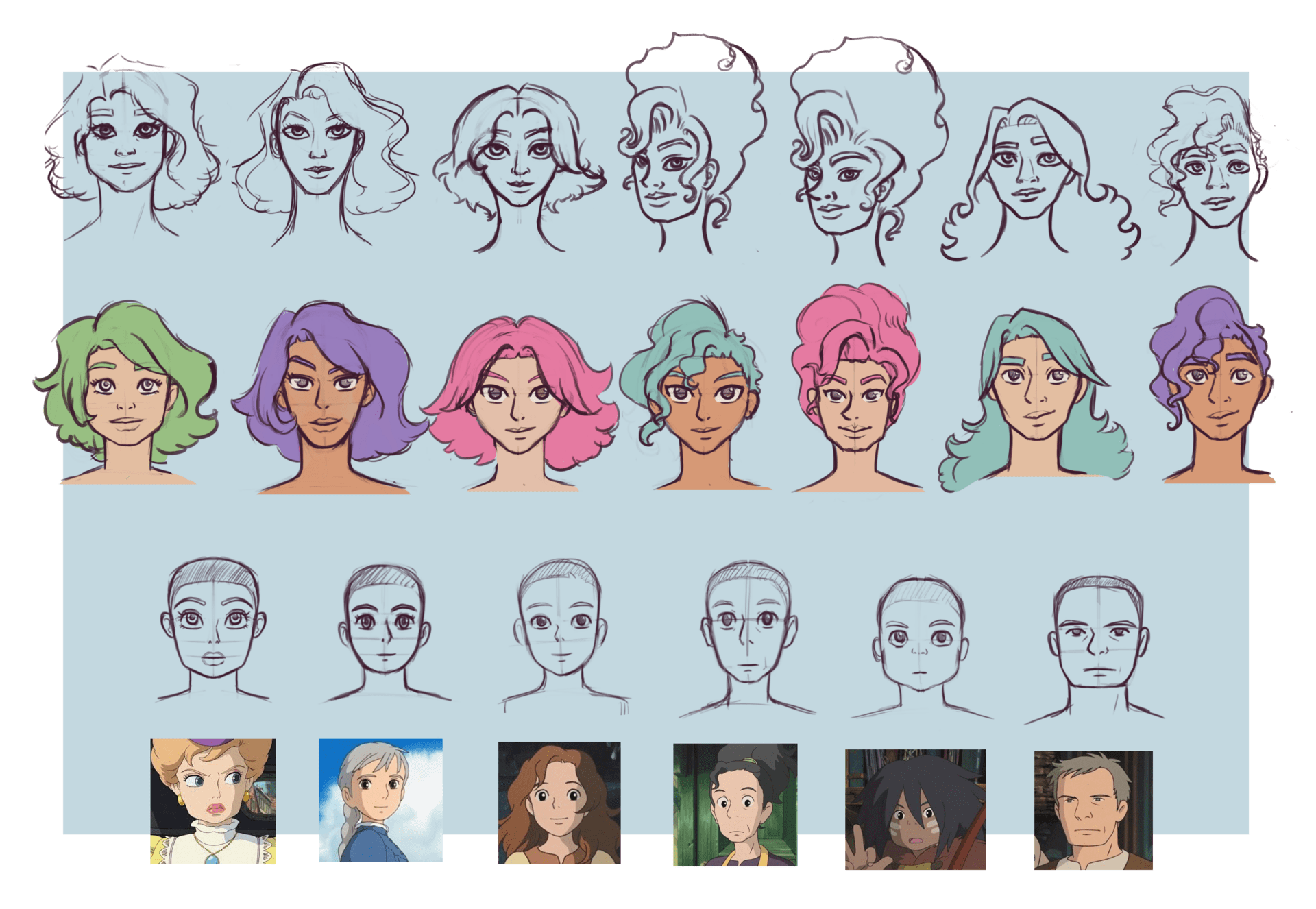 Sketches for Mimosa's facial features and hair, combined with style research into the characters of the film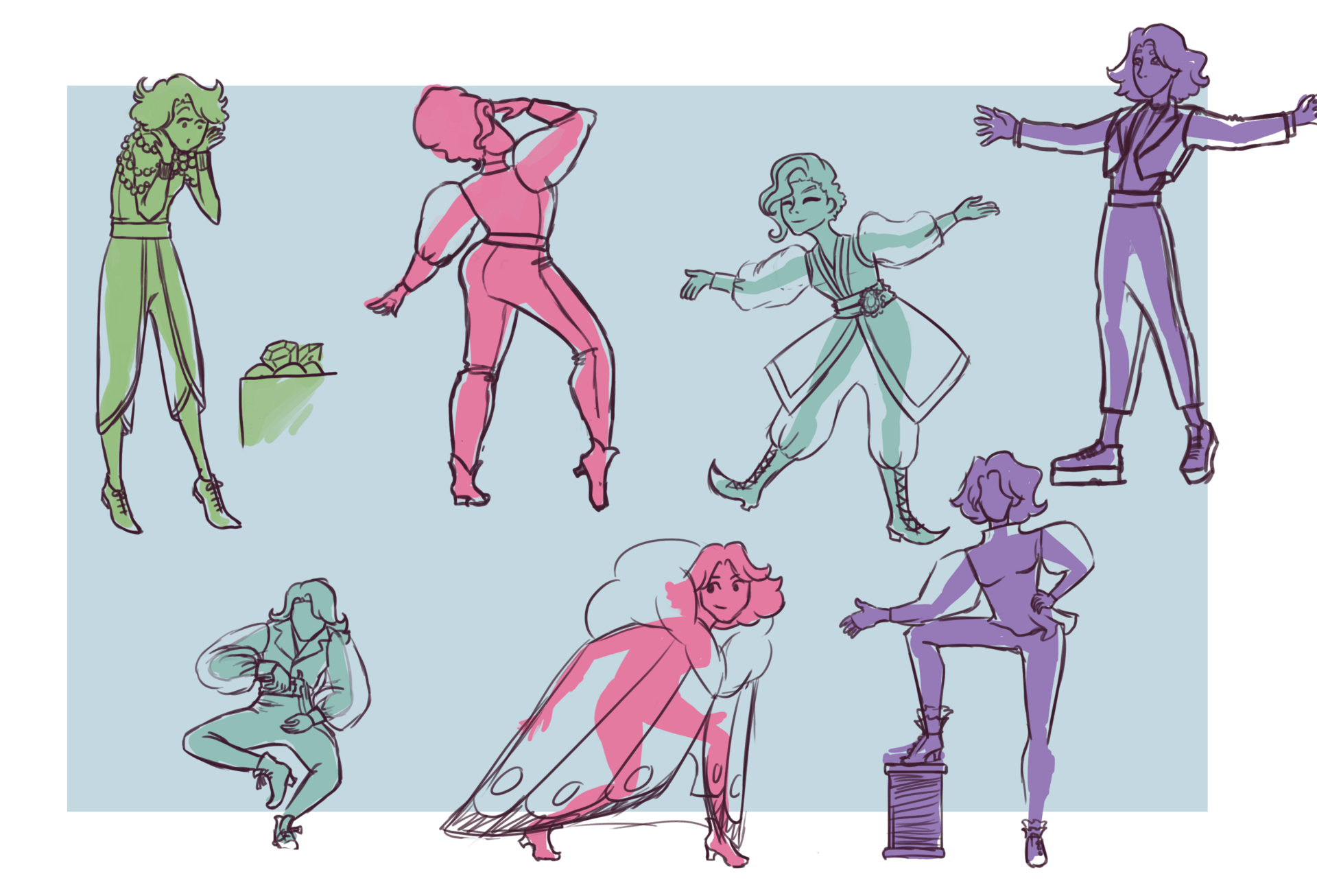 Pose studies combined with bodyshape studies for the character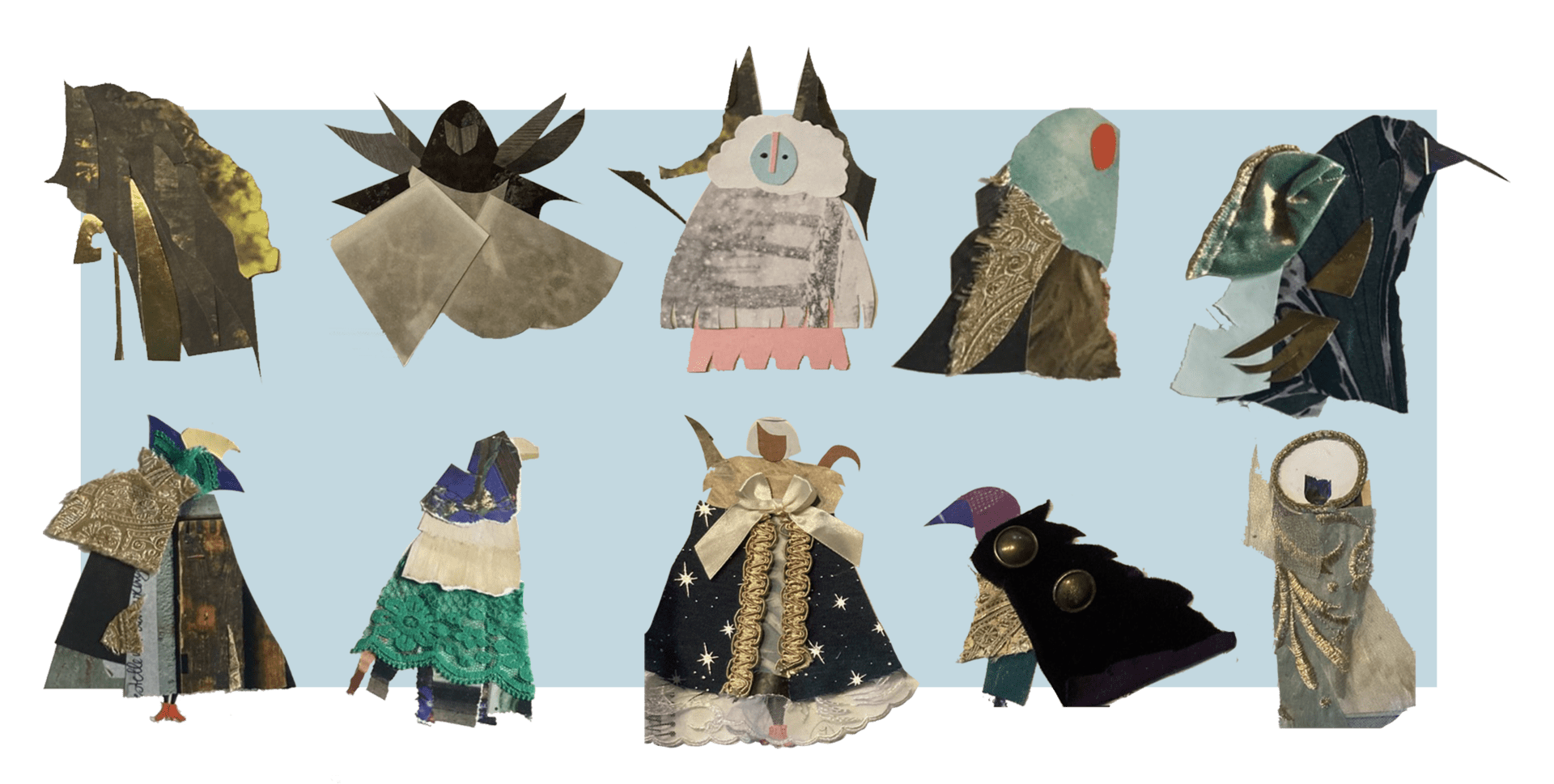 A few collages to help define her shape language and experiment with real fabric and scale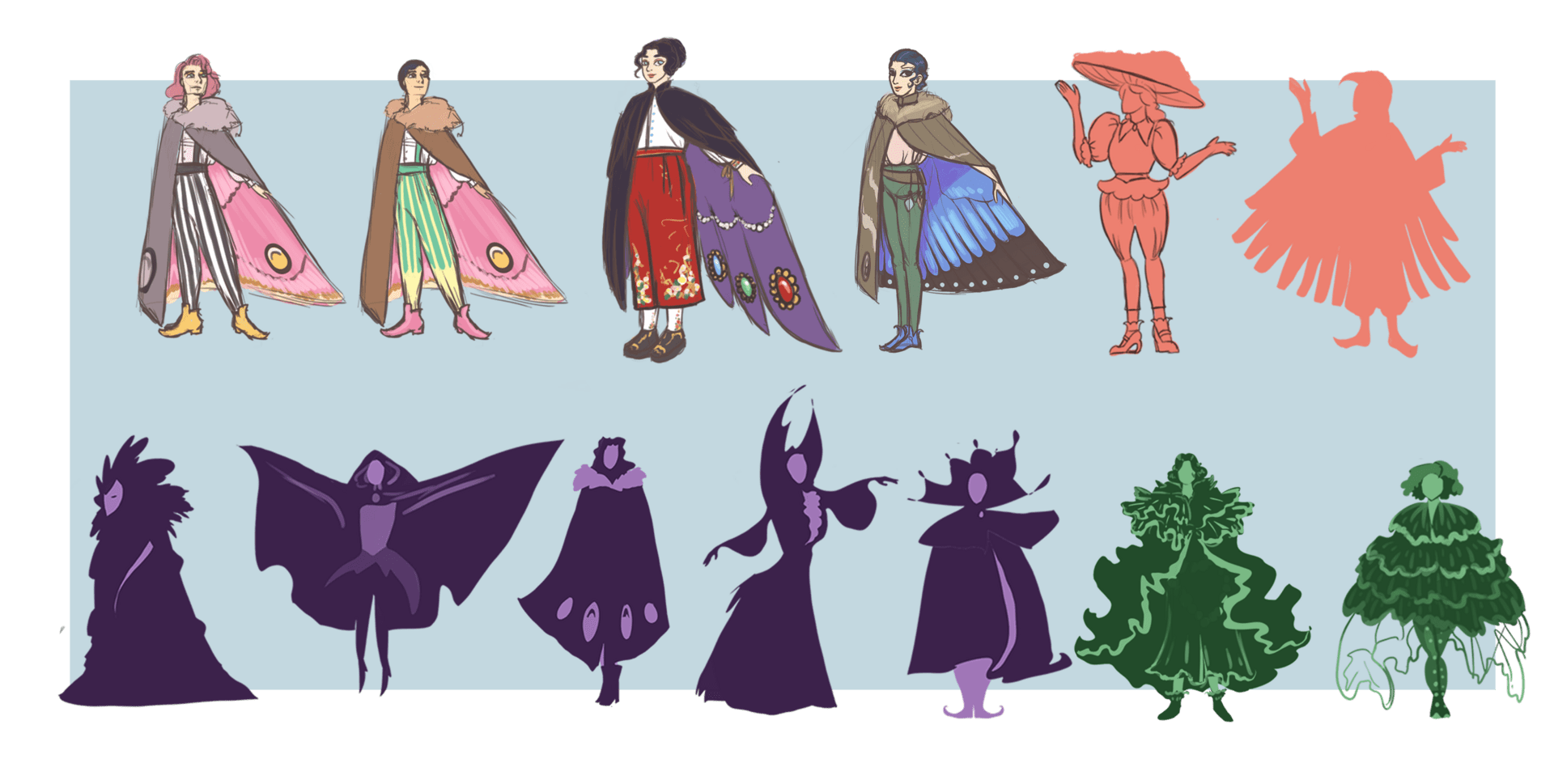 Here you see some of the earliest sketches and silhouettes for Mimosa, some of the core ideas are already visible here

Feel free to ask questions or leave a comment!