The presenter has activated the presenter mode. Would you like to follow?
Follow presenter
You are following the presenter.
Stop following presenter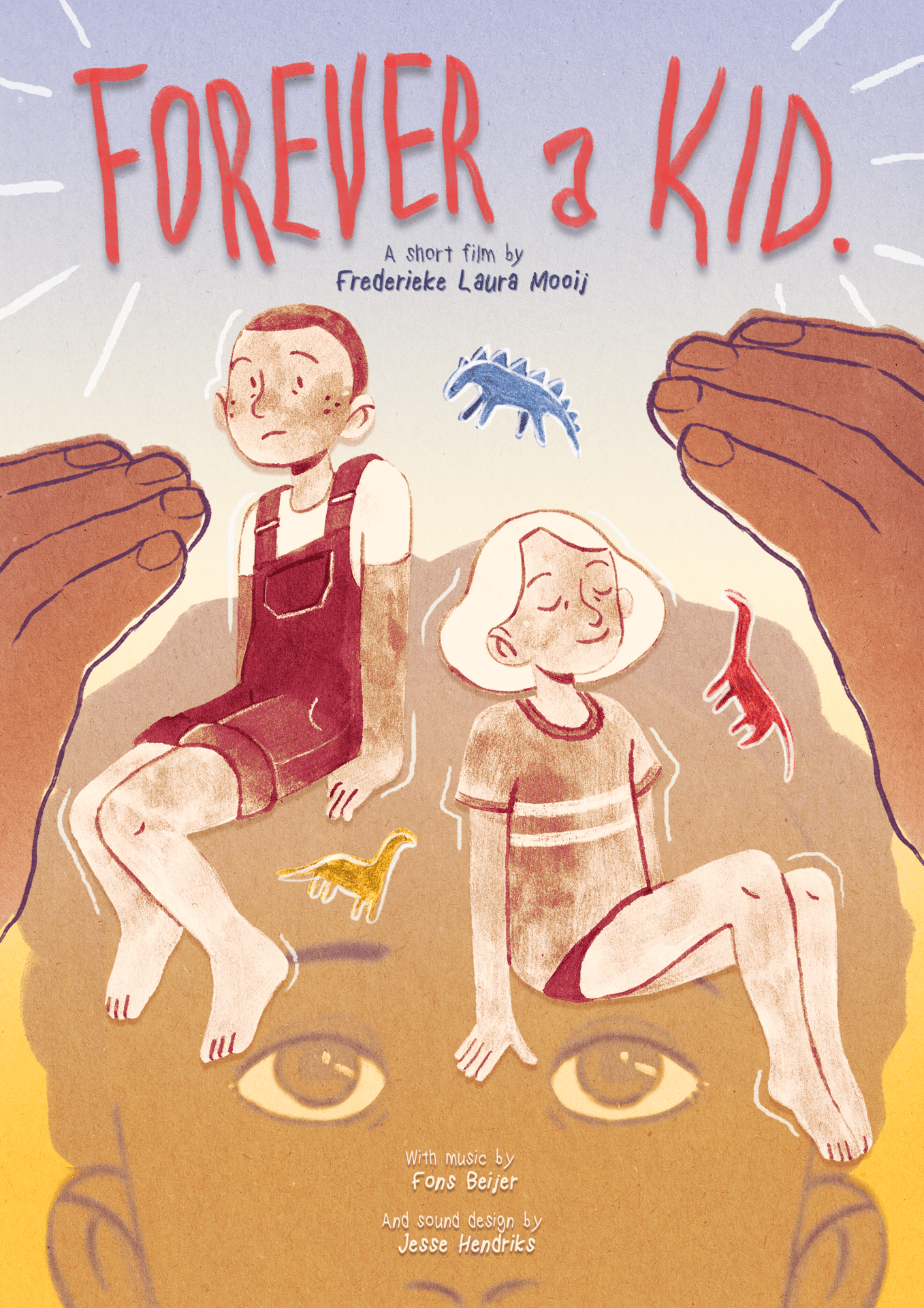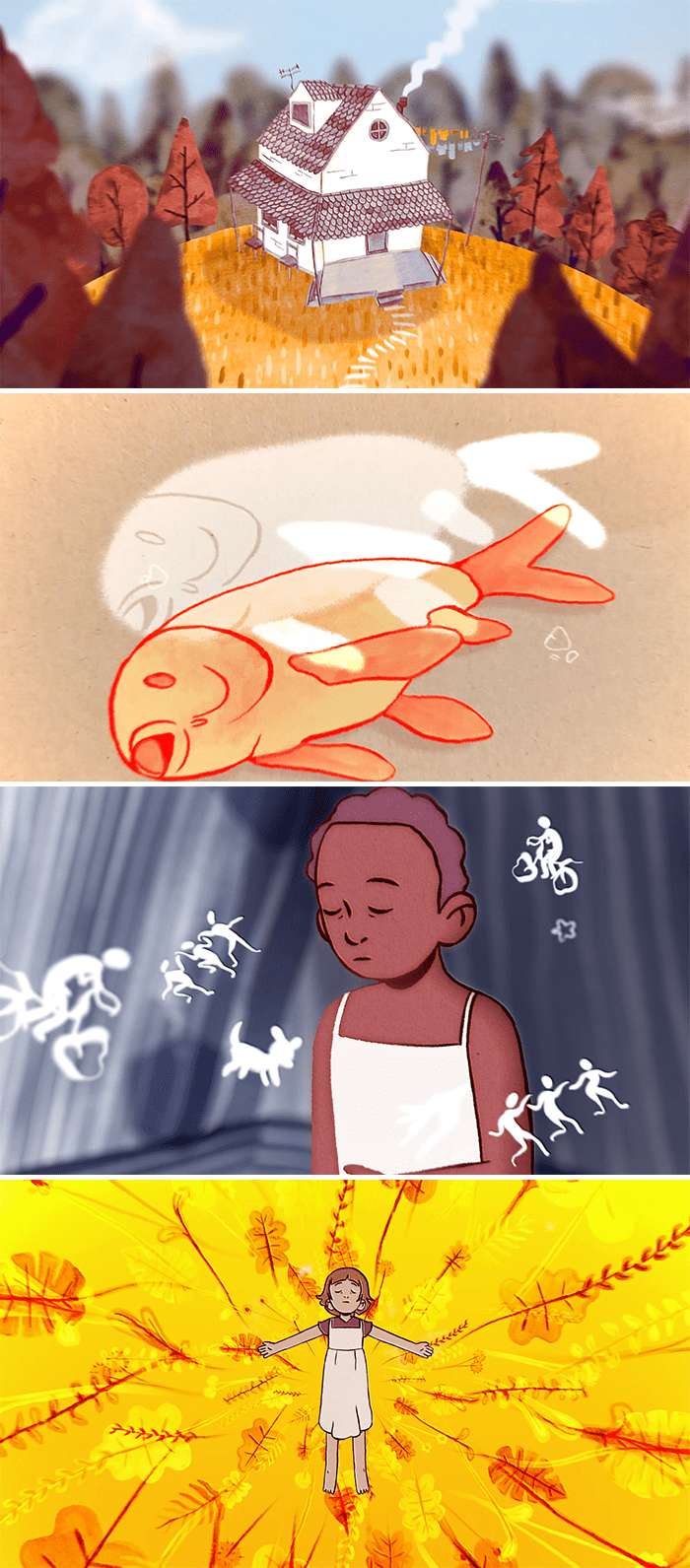 Film Synopsis
Collecting grasshoppers on a spring afternoon. Watching a butterfly while imagining its previous lives. The sounds of summer as you're tucked cozily into bed… 
Forever a Kid is a short animation film about childhood memories. The film consists of a mix of personal memories told by different people from different walks of life. It takes you on a journey through these short stories that altogether tell one big story. The story of childhood. The film doesn't just portray the fun things about childhood, but it also conveys the feelings of being small and not knowing much yet. 
In the film these different memories are portrayed by many different animation techniques. These memories are illustrated through the use of analog materials, such as crayon, watercolor, pencil and charcoal, in combination with digital techniques like animation in Tvpaint but also 3D applications in Blender. Through this mix of materials and techniques I wanted to convey the free imagination of a child.
The film is accompanied by music composed by Fons Bijer, and sound design by Jesse Hendriks. Both students from HKU Music & Technology.

About me
My name is Frederieke Laura Mooij. I specialize in 2D animation. I love working with a mix of analog materials and digital animation. I'm especially interested in the unpredictable nature of analog materials such as watercolor and ink. I never fully know what the resulting animation will look like before I scan in my work, and this unpredictability keeps me engaged in my own creative process. 
In my spare time I like to make music and draw inspiration from games, books, films, tv shows, and podcasts.
For my graduation project I made an animation film about childhood memories. On this page you can read about my creative process and inspiration from my own childhood.
You can contact me via my website:
https://frederiekemooij.com/contact
Or send me a message on social media: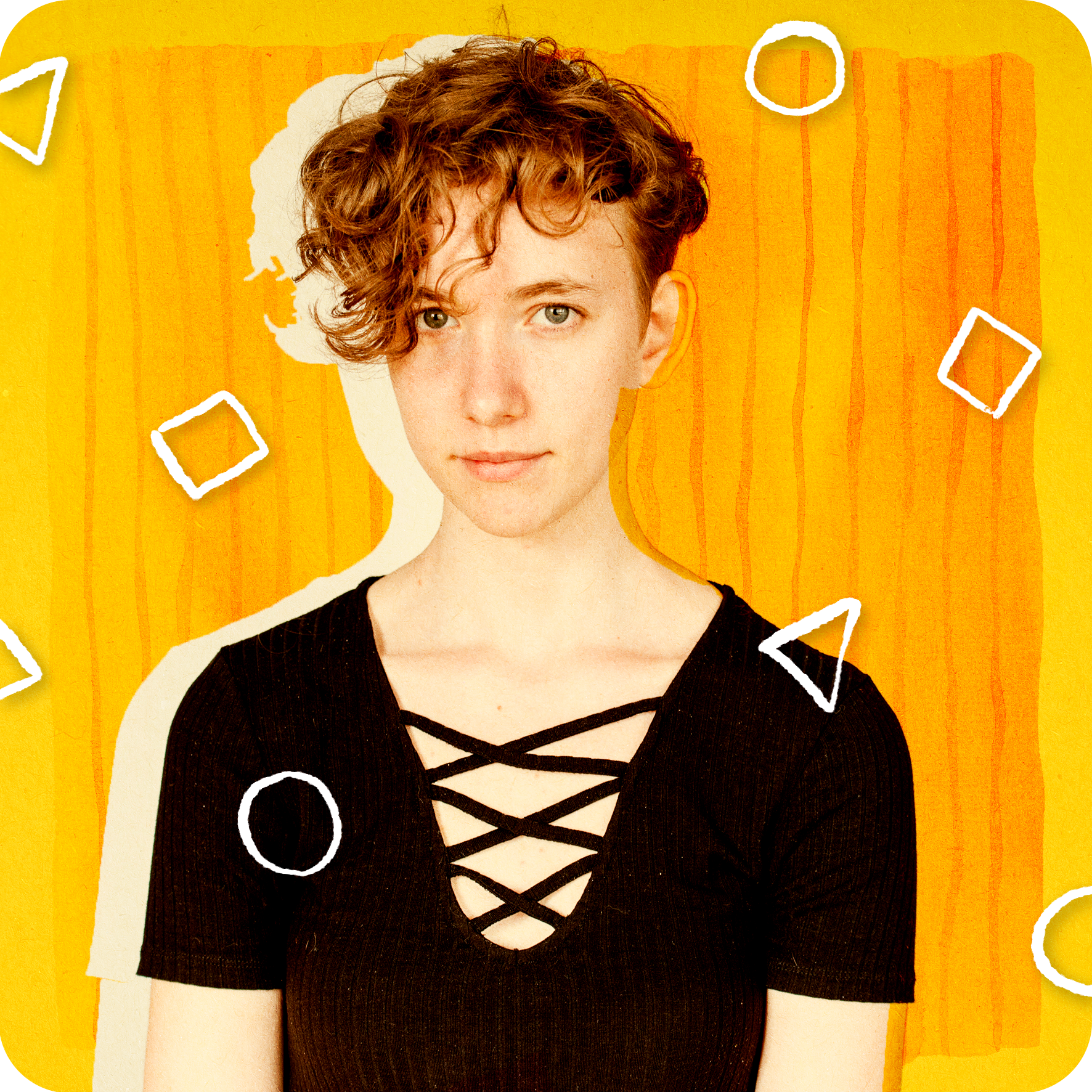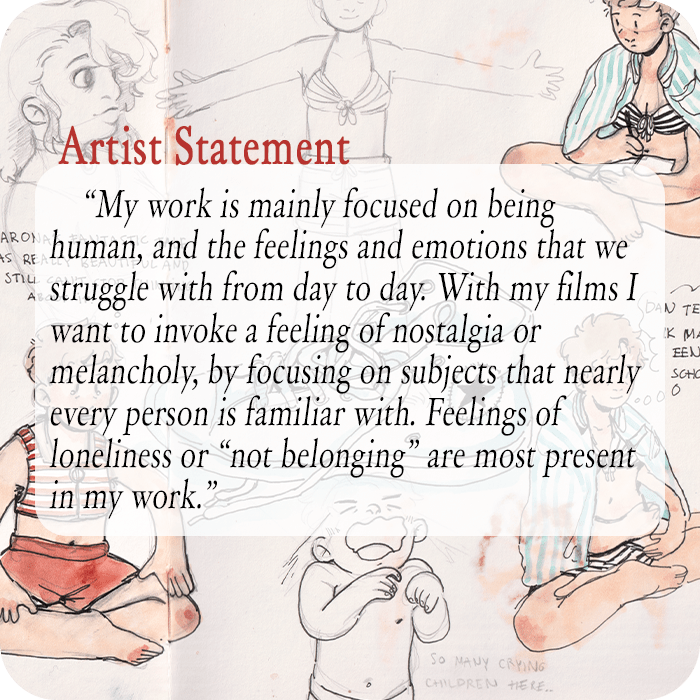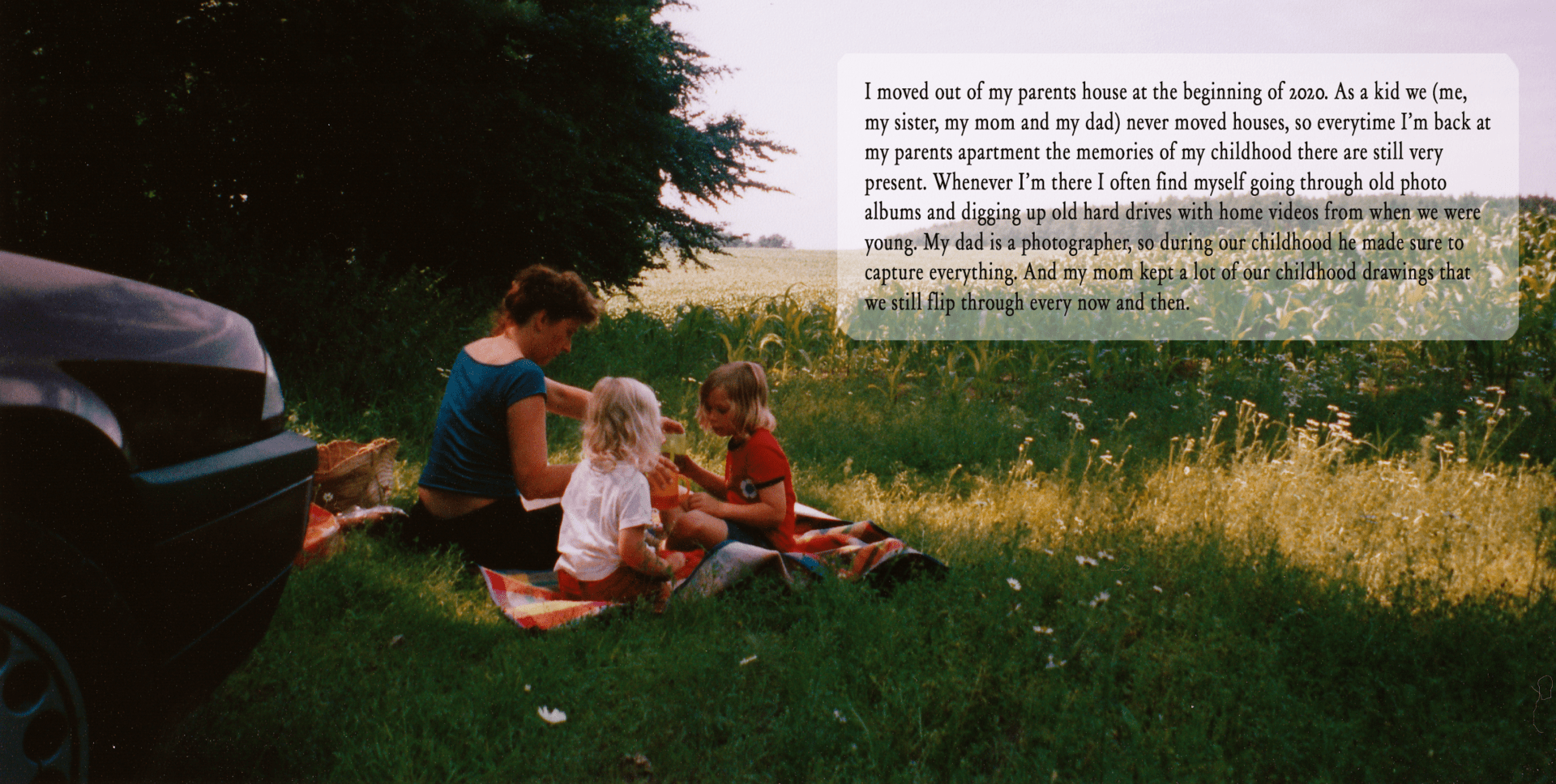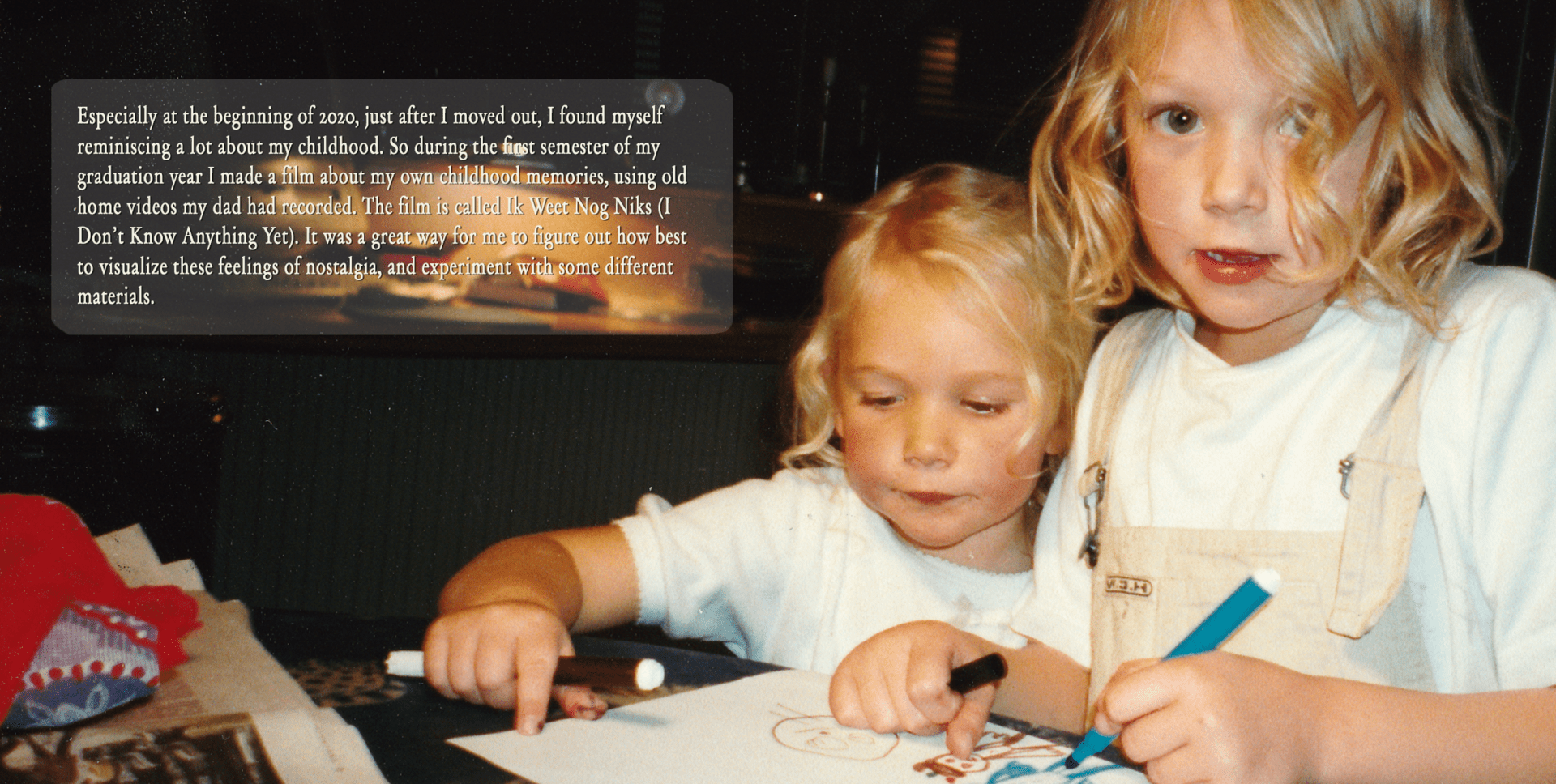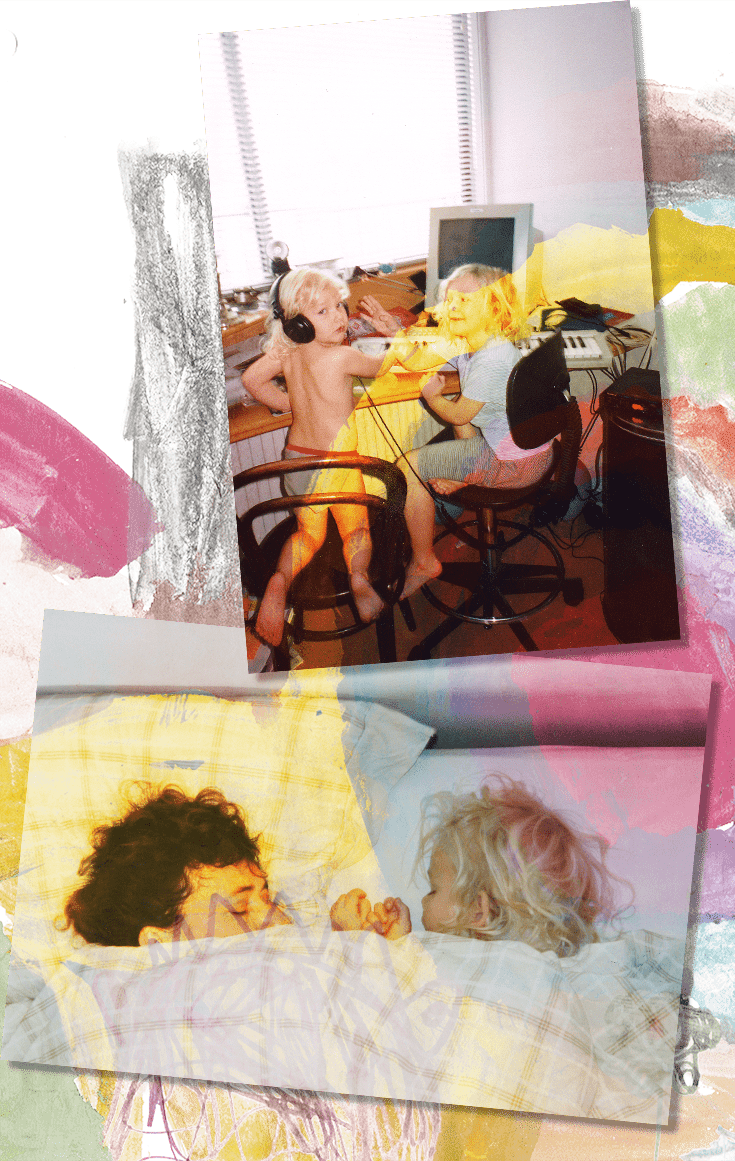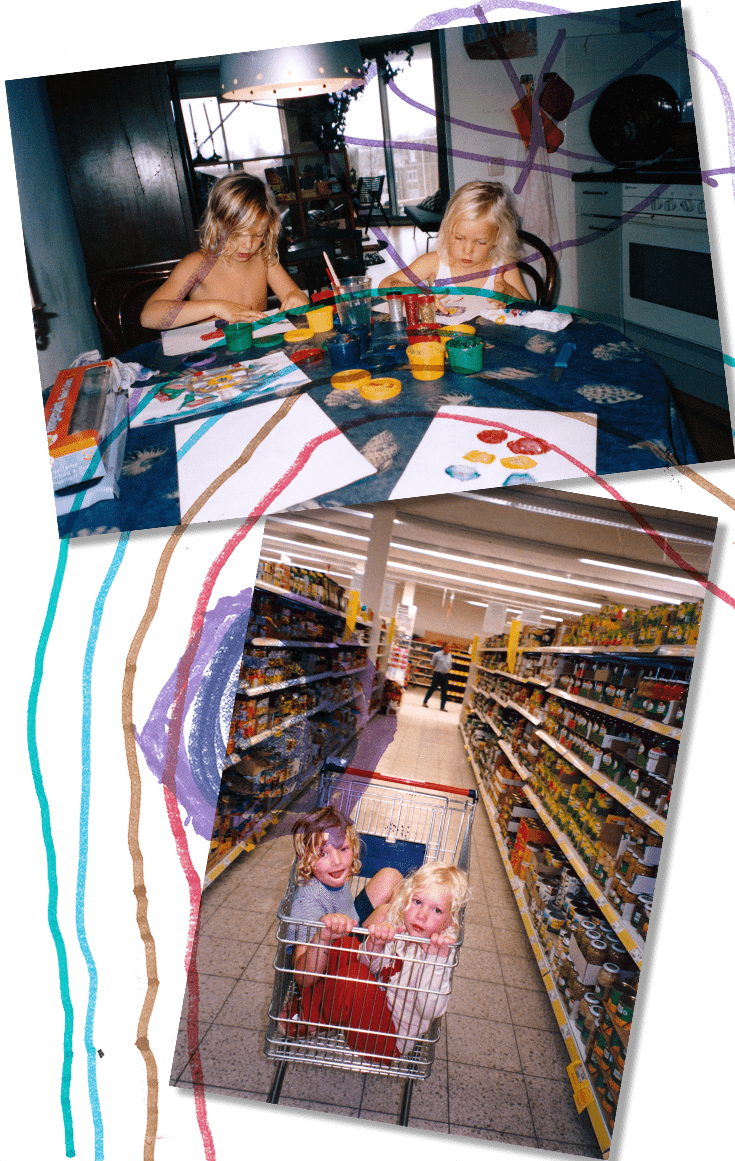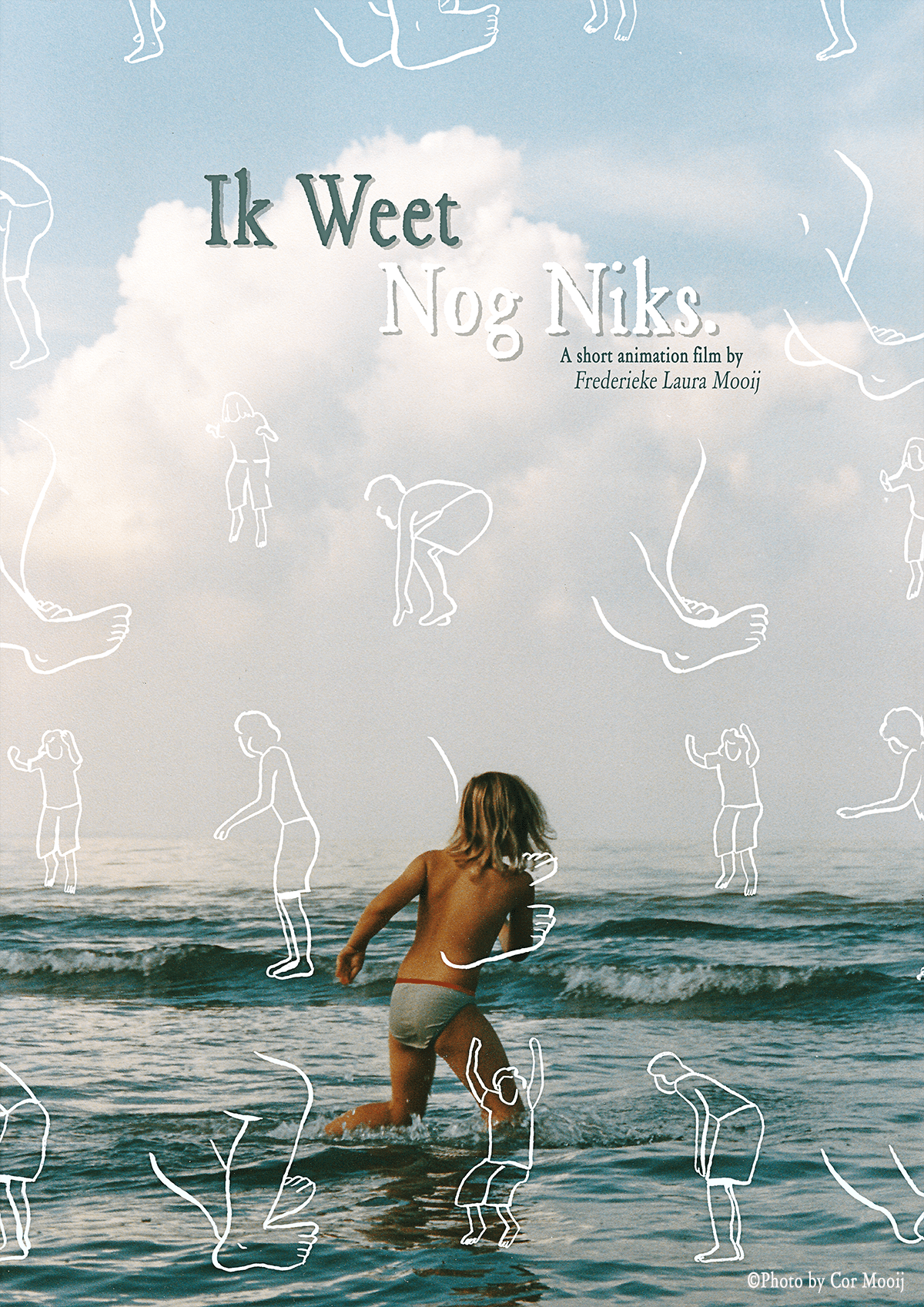 Ik Weet Nog Niks
Ik Weet Nog Niks (I Don't Know Anything Yet) is a short animation film I made as research before making my graduation film. It explores the nostalgic feelings of my own childhood, by using old home videos as reference. For the sound I used audio recordings from my childhood, and wrote and performed a song on guitar to accompany it.