The presenter has activated the presenter mode. Would you like to follow?
Follow presenter
You are following the presenter.
Stop following presenter
Typography, what is it? Which role does typography play in graphic design,
and how do you master it? In 'Laying Your Eyes On', nine Dutch graphic designers will reveal their typography secrets with the rest of us. From where
do they get their inspiration? What do they find challenging? But also, what do they find typically hard, all concerning typography? Hans Gremmen, Eva van
der Schans, Guido de Boer, Jeremy Jansen, Lyanne Tonk, Mischa Appel,
Richard Niessen, Roosje Klap, and Chantal Hendriksen open up and give us
a look behind the curtains. Hans Gremmen is always puzzling, Roosje Klap is getting tired of all the rules, Chantal Hendriksen wants to see music on her
Page, and Jeremy Jansen doesn't care about fonts at all. Read and be guided through the aspects of typography. Nurture the golden tips.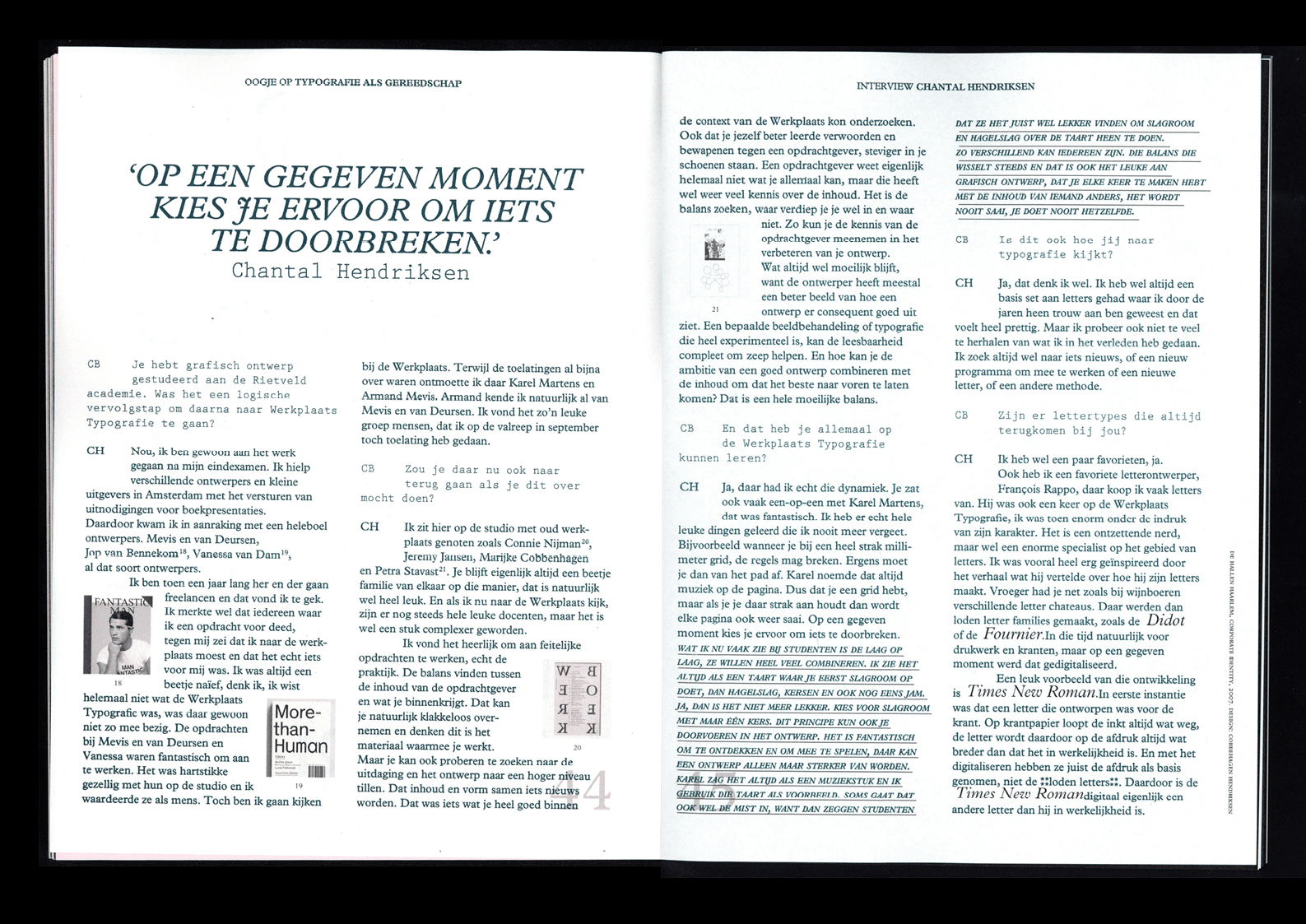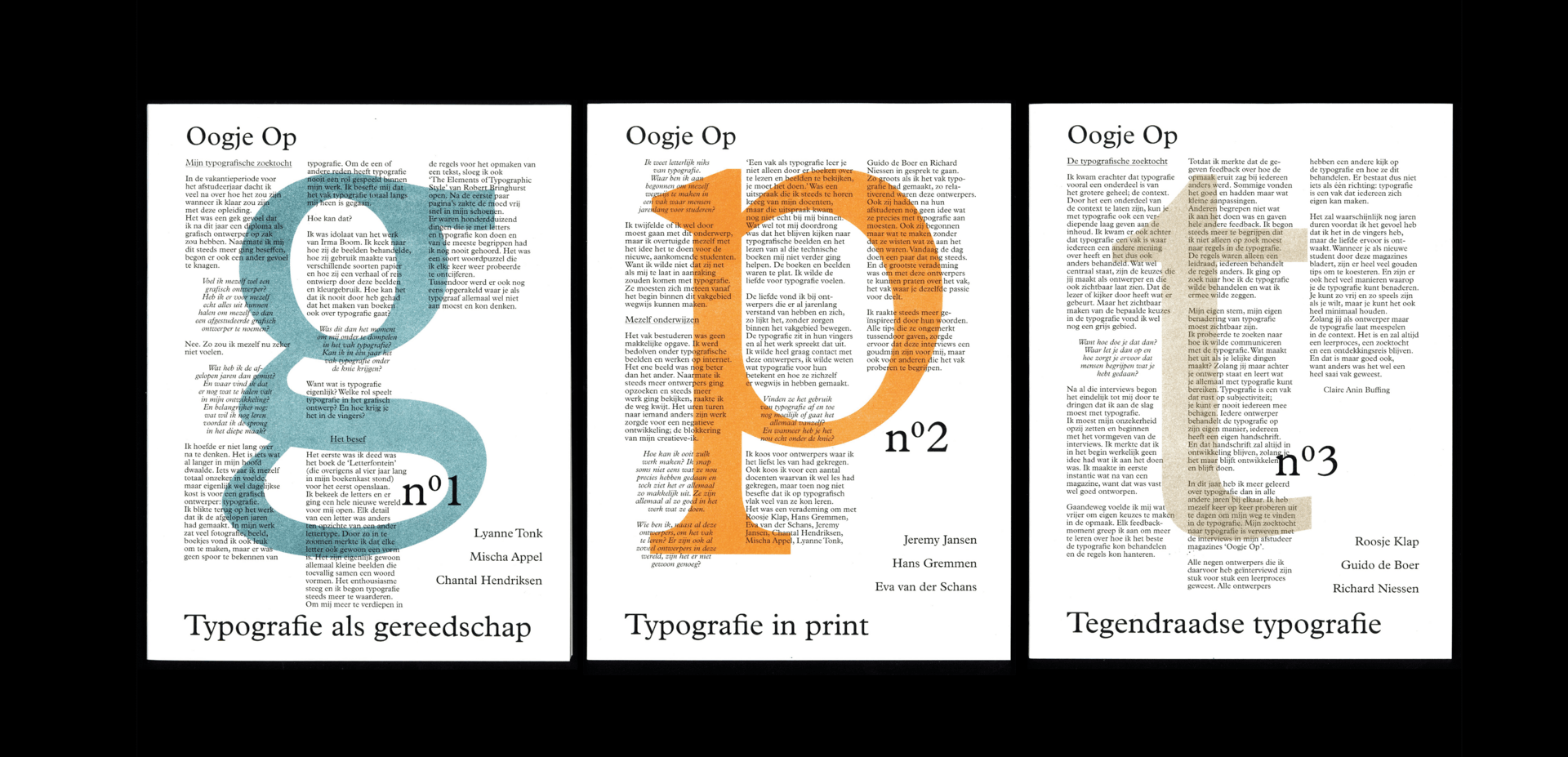 Layout & Design
Claire Anin Buffing 
Publication details
Three part magazine|Hybrid production: riso and digital|Edition: 25 + 1 AP|Typografie als gereedschap 66 pages, Typografie in print 66 pages, Tegendraadse typografie 68 pages|Size: 211 x 275 mm|Softcover with riso print|Paper: Munken Print White 1.8 90 g/m2 & Bio Top 3 Next 250 g/m2|Printed at HKU Oudenoord